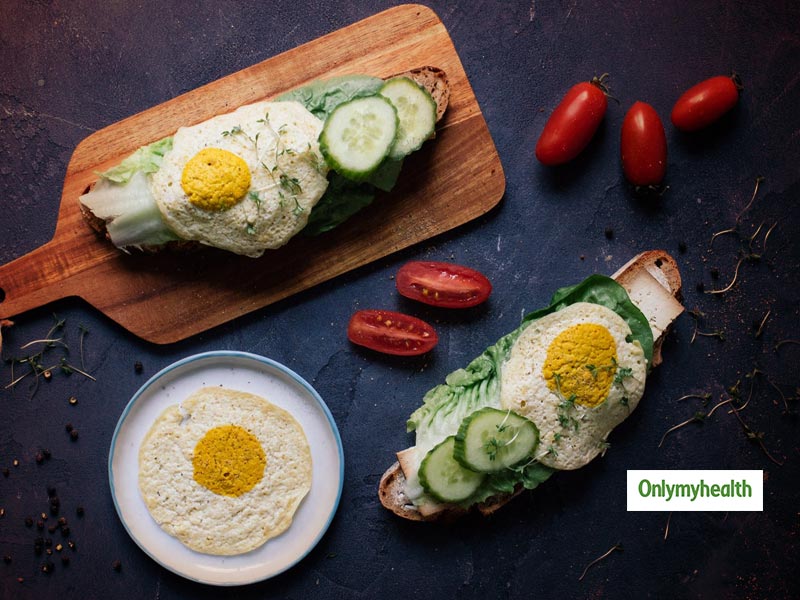 People are either vegetarian or non-vegetarian. Apart from the vegetarian and non-vegetarian, there is a third type/variety of people, who do not eat chicken, mutton, but an egg. They are called the eggetarian. But do you know that vegan food is also trending in recent times? Well, what if you are vegetarian and feel like eating eggs? No problem, we have brought for you 3 vegan recipes today. Vegan food excludes all the diary products.
Vegan Fried Egg
Note the contents first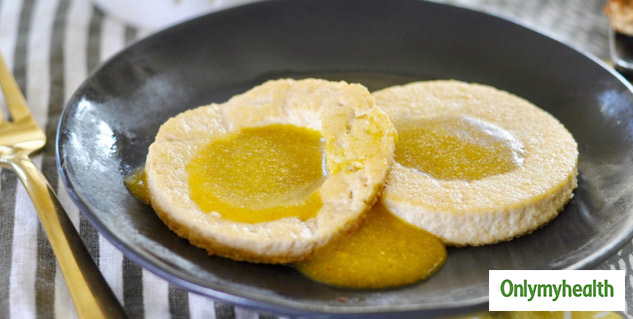 250 gm tofu
4 teaspoons cornflour
1 tbsp (tablespoon) gram flour
1 teaspoon desi ghee
One fourth teaspoon ground black pepper
1 onion
Salt oil for frying
Make it like this
When ghee is heated in a pan, add gram flour and fry it lightly and allow it to cool. Mix one spoon of mashed tofu, half a teaspoon of cornflour and roasted gram flour well. Now make small balls of six to seven.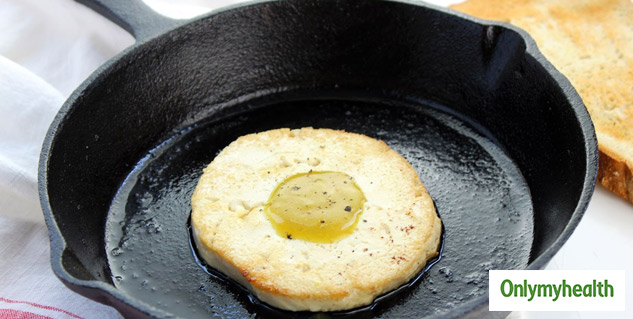 Now tighten the pumpkin to the tofu and mix well by adding cornflour. Now make big six-seven shells. Now add gram flour balls in all the balls and make them in the shape of eggs. Now heat oil in a pan. Fry each egg on a low flame till it becomes golden, then take it out.
Cut the eggs from the middle and put salt, pepper powder on top, serve hot with ringed onions and chutney. If desired, put eggs in hot spices like egg curry and serve hot with rice or roti.
Peanut butter cookies (serves 9, 2 cookies per person, makes 18)
INGREDIENTS FOR BASE
RECIPE
Place 9 muffin liners into a mini muffin tin (or a mini-muffin tin for 18 smaller bites).
In a small saucepan over low heat, melt 6 tablespoons coconut oil and stir together 1/2 cup peanut butter, ¼ cup cocoa powder, 1 teaspoon vanilla extract, and 1 pinch salt.
When fully combined, remove from heat and stir in 1 cup rolled oats and 1/4 cup honey. Fondle into cupcake liners. Freeze while making the groundnut butter topping.
In a small stewpan over low heat, mix one fourth cup peanut butter, one tablespoon maple treacle, and one tablespoon coconut oil.
Woo the hot peanut butter batter over the chocolate oat mix. Refrigerate for fifteen to twenty minutes, refrigerate until serving. Store refrigerated.
For the topping, you need: 2 tablespoons or 1/4 cup peanut butter, 1 tablespoon honey or maple syrup, 1 tablespoon coconut oil
Note: When using honey (it should not be heated), only maple syrup can be heated.
CASHEW CREAM
Soak cashews in water for 2 hours
After soaking cashews, drain and discard the water, place cashews in a blender
Add lemon juice, and onion (optional)
Blend until the cream is smooth
Store it in an airtight container for 3-5 days
Cashew cream can be used as a dip with vegetables and strawberries, apples and other fruits of your choice
Read more articles on Healthy Diet