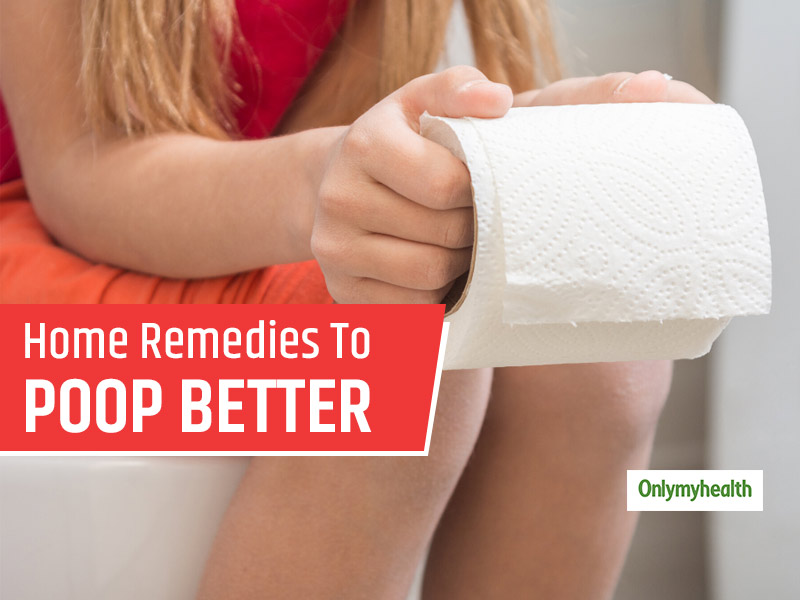 We all know the feeling when one cannot poop in the morning? A lot of people feel that their day may not start until they don't go to the bathroom first thing in the morning. In a lot of many circumstances, a person might find it challenging to poop every day. Some can be genetic reasons, while some could be simply lifestyle habits leading to this condition. Also, in various cases, not pooping every day could increase the pressure in the stomach, leading to bloating and excessive abdominal pain. Hence, before going to a doctor, one can also try their hands on some safe home remedies, which certainly won't have any side effects. Natural remedies are a great source for the body to understand that not just medication but making essential lifestyle modifications can also make a difference in the cure of various diseases. Hence, before starting with the home remedies to poop, we explain multiple reasons that can lead to difficulty in passing on stool: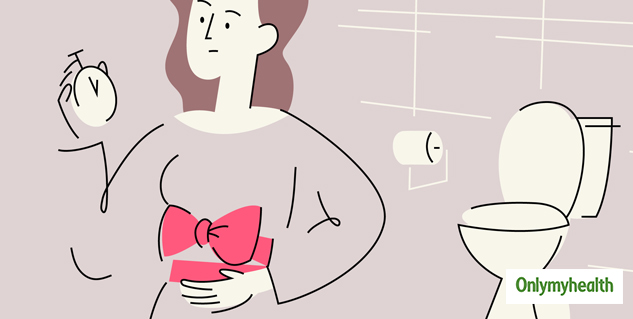 This primarily happens due to excessive constipation. Hence, those who have less water may feel constipated daily and may face difficulties in passing stool.
A person's diet might lack fibre, as fibre helps in easier digestion of food.
Lack of exercise can lead to difficulty in passing stool
Resisting to urge the need of going to the washroom when required
Stress can also lead to disturbed bowel movement.
Also Read: Jaundice Home Remedy: Protect Your Liver With Bhumyamalaki Herb. Here's How You Can Use This
If you are struggling with the same issues, listed below are some home remedies to try poop properly:
Stay Hydrated
Less water means difficulty in digestion of food daily. Increasing the intake of water, especially in summers and monsoon is essential for the body required more water than usual. Even slight dehydration can be a cause of constipation to many people. Hence, for the same, to immediately get relief from this concern, one should have a minimum of 2-3 litres of water every day. Drinking lemon mixed with water can also lead to aid in the stomach from pain due to gas. Also, various juices like lemon juice, prune juice, etc. can help.
IDEO Also know when our body needs water the most:
Exercise More
If you thought exercising can only help you stay fit, and in shape, you are mistaken. Even good digestion is linked to exercising. More than anything, one should know that exercising should be a way of living for everyone. Be it any age group; one should be active and indulge in at least 30 mins of exercises every day. With the right dietary advice and a few exercises and activity every day, one can have a great bowel movement. A tip here is to note that one should indulge in core and strength training workouts as it helps regulate the bowel movement.
Eat Prunes For Faster Results
Considered to be a nature's remedy to cure constipation, prune and prune juice is the best to get rid of bowel related issues. This is because prune has natural laxatives, which enables one to have a regular bowel movement.
Try The FODMAP Diet
Irritable bowel syndrome, which could lead to difficulties in pooping, can take a toll on one's mental health too. Hence, ensure that you take all necessary precautions to keep clear from this medical condition. Prolonged difficulty in pooping could even lead to IBS in worst cases. Therefore, in such cases, should go for a specific diet. Also known as the FODMAP diet, it helps in regulating the bowel movement in a systematic manner. FODMAP refers to fermentable oligosaccharides, disaccharides, monosaccharides, and polyols. This diet is all about regulating the sugars in the stomach that could lead to gut-health related symptoms. This means, if you go on a low FODMAP diet, means you slowly re-introduce foods like milk, certain fruits, etc. that could be a reason for constipation.
Also Read: Safe and Effective Home Remedies For Navel Displacement
Stress Management Is Essential
IBS, i.e. irritable bowel syndrome, is a common problem associated with the digestive system. A significant reason for this is due to stress or other reasons affecting the functioning of the brain. When negative thoughts come to the brain, there is an effect on the intestines, due to which there are complaints of colic and constipation. Although the person does not feel these symptoms when he sleeps. Stress reduces the working speed of the intestines. Because of this, food is not digested properly. During stress, many types of hormones are secreted in the body, which directly affects the stomach. These increase the problem of gas and bloating in the stomach.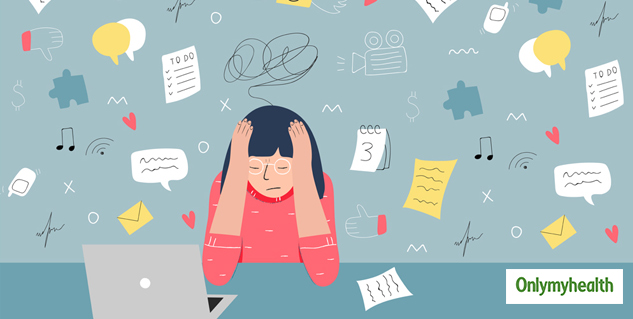 Read more articles on Home Remedies