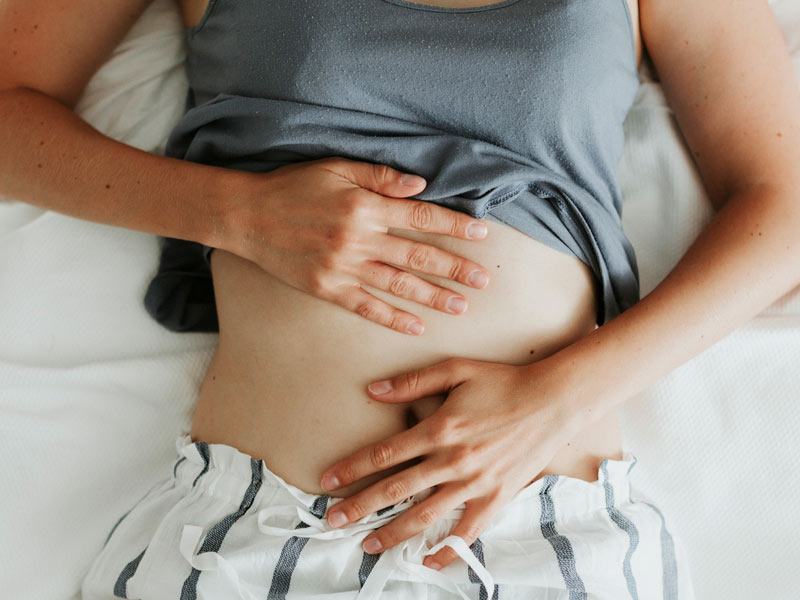 The navel is considered to be the focal point of our body. Navel displacement causes include jerking or picking up some heavy goods, our navel slips or displaces which is a common problem in many. Sometimes, navel displaces suddenly due to bending or constipation causing acute pain around the belly button area. It is very important to have the belly button in its right place. When the navel slips from its place, problems like stomach pain, vomiting, constipation, nausea occur. Navel displacements are more common in children and can be easily treated with some easy home remedies. To know the best navel displacement home remedies, read this article and do try them whenever you suffer from this condition.
Before talking about home remedies, here are some navel displacement that you should look out for:
Severe pain in case of pressure on stomach
Indigestion and constipation problem
Diarrhea
5 Navel Displacement Home Remedies
Here are five tried and tested home remedies for navel displacement with no side-effects.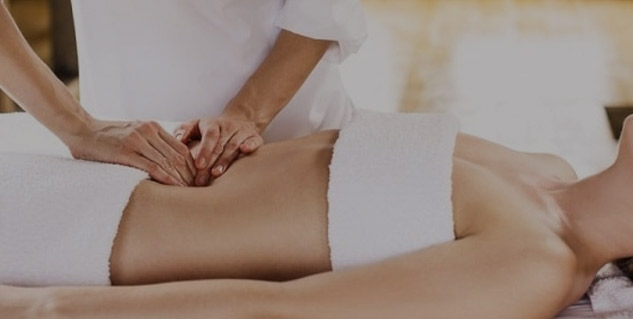 Amla(Indian Gooseberry) and Giloy for navel pain
If you are also facing the problem of sliding navel, then mix lemon juice in one spoon of amla powder and apply this paste around the navel. After applying the paste, lie down for some time. Using this paste twice a day brings the navel back to its place.
Gentle massage around the navel
There is often severe pain in the position of the navel. During this, pain is relieved by massaging the area around the navel. However, this massage should not be done by yourself, rather it should be done by a specialist. In such a situation, the victim should avoid lifting heavy things.
Also Read: Navel Therapy Helps To Cure Daily Ailments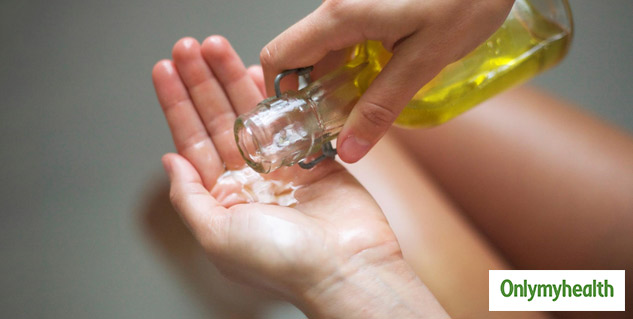 Putting Mustard oil in navel will help
To bring the navel back to its place, pour a few drops of mustard oil into the navel on an empty stomach for three to four days. By doing this you will soon see the difference and navel will start coming in its place.
Yoga to bring back displaced navel in place
Yoga can also help you when the navel slides. The victim should perform Yogasanas like Halasana, Naukasana and Pawanmuktasana. These asanas can prove to be very beneficial in removing this problem. By doing these asanas regularly, these problems are overcome.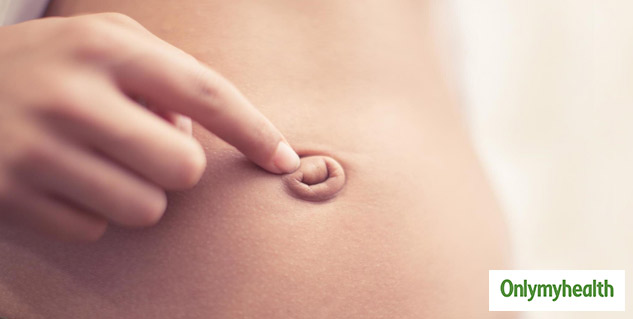 Eating fennel seeds also benefits
If you are troubled by the problem of sliding the navel, then grind 10 grams of fennel and mix 50 grams of jaggery in it. Consuming it on an empty stomach in the morning for 2 to 3 days will return the navel to its place.
Also Read: Is There Swelling Around Your Belly? Your Body Is Probably Signalling You Of Something Serious
Remove navel pain with tea leaves
People often have diarrhea after navel slide. In such a situation, boil a teaspoon of tea mixed with a spoonful of tea and filter it and drink lukewarm tea. This will reduce the pain as well as the navel will come in its place.
These are natural remedies for navel displacement and can bring immediate results. If you are unable to fix the issue with either of these methods, it is better to consult a doctor to avoid any serious issue. This could also be due to an underlying problem that only a medical screening can identify.
Read More in Home Remedies