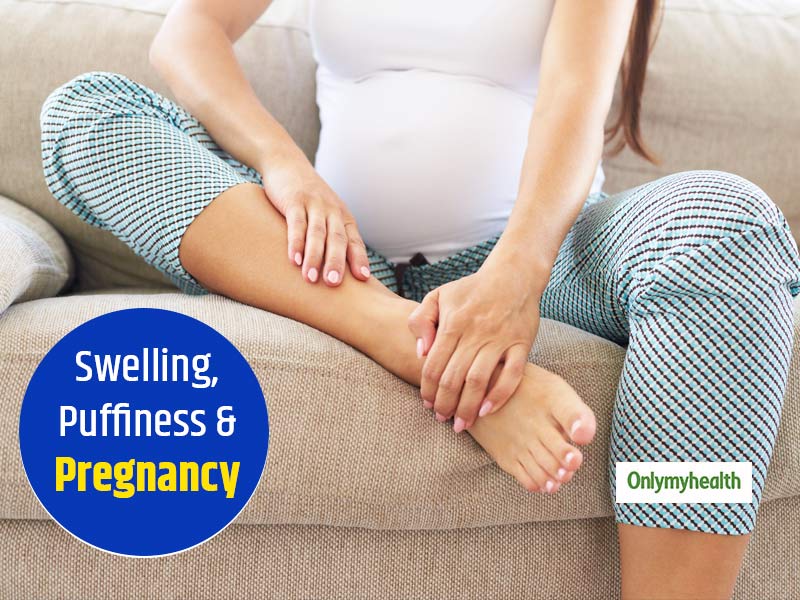 Alarmed due to swelling and puffiness during pregnant. Worry not just basic care tips can make a whole lot of difference
This is that time in the life of every woman, which they eagerly wait for. This is the time when a lady starts feeling like a mother, even before the arrival of the baby. Pregnancy is said to be the best phase for women during these times are nurturing their baby in their womb, eating for their better health, for the better growth of the baby and healthy and normal delivery. No matter how overwhelmed the ladies are in their pregnancy phase, it also brings with it a host of health concerns, starting from nausea, morning sickness, pains and aches. The other health concern that is a highlight in every pregnancy is swelling in feet and other parts of the body. This happens due to sudden increase in the weight of the baby in the womb. Also, the causes of swelling during pregnancy should be known to every pregnant lady.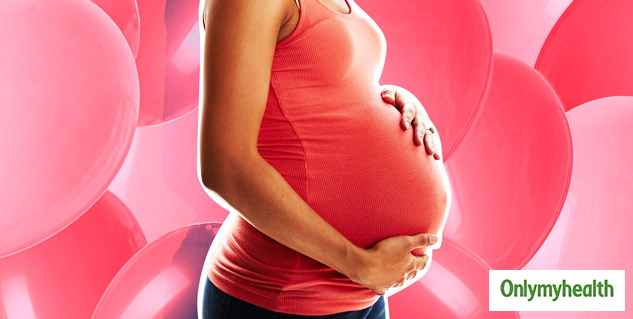 Also Read: Understanding Causes, Symptoms And Preventive Measures Of Hypertension During Pregnancy
Causes Of Swelling During Pregnancy
Also known as oedema, expecting mothers often see a swelling in their hands, feet and even face. Dr Meghana Reddy, Senior Consultant - Obstetrics and Gynaecology, Columbia Asia Hospital Whitefield, explains, "It is a common phenomenon for women to experience swelling during pregnancy. This happens due to an increase in fluid in the body and also due to hormonal changes that take place in the body for the growing baby. The second trimester has more of swollen ankles and feet as the stomach in this phase moves against the gravity or in downward position due to gravity. Hence, this pull in the stomach, and the growing foetus, the internal organs in a woman's body is pushed around, putting extra stress on the veins. This leads to swelling in pregnant women."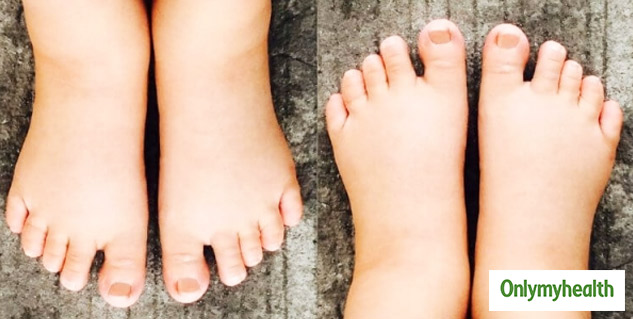 Precautions Are Essential
We know how important it is for pregnant women to look after their health each and every time. Pregnancy can be a smooth ride but only with proper care. When it comes to swelling and puffiness, one must understand that this is common during the first trimester. It significantly increases in the second trimester with the increase in the size of the stomach and the foetus. Swelling, along with dizziness, and headaches is common in the second trimester. One must not panic but maintain a journal about symptoms felt during each trimester and share the same with the concerned doctor. If the swelling is that much, especially in just one leg, this should be reported to a doctor. This could be a sign of deep vein thrombosis, adds Dr Reddy. Hence, severe symptoms like chest pain, discomfort daily should be told to the doctor for better diagnosis. Also, pregnant women should be themselves aware of the basics of each trimester by speaking to experts or older women who have gone through pregnancy for a better understanding of this phase.
Also Read: Is It Normal To Have Loose Motions During Pregnancy? Here's What Gynecologist Dr Sanchita Dubey Has To Say
Care Tips To Manage Swelling During Pregnancy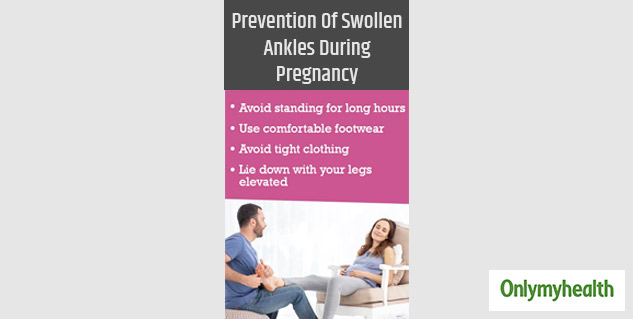 Dr Reddy explains how pregnant ladies can care for their health when suffering from swelling and puffiness during pregnancy:
Do not stand in the same position for a longer time.
Wear comfortable and padded footwear
Do not forget to exercise but only as per doctor's prescription. Pregnancy exercises can be beneficial in a standard delivery
Do not stay in heat for a long time. Too much heat can enhance the swelling
Stay hydrated. Less water in the body may lead to more fluid retention in the body.
Keep legs elevated when sitting. Do not keep your legs hanging in the air for a longer time.
Foot reflexology can help provide relief from swelling. Various massages can give relief from swelling.
Eat well as diet is equally important. Cut down on excess salt. Also, do not eat processed food and avoid caffeine.
Read more articles on Women's Health