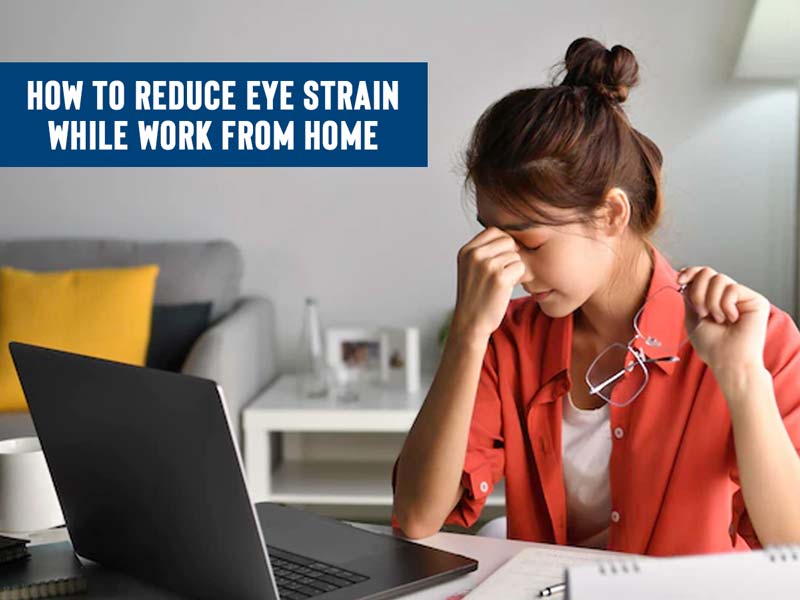 Due to the rise in Covid-19 scare, work from home is back and/or extended in many organisations. Most people are constantly working on their laptops and hence fore are round the clock in front of the screen. From attending the additional video conferencing to absolutely no specific working hours, it has made us more exposed to harmful high-energy blue light waves.
Causes Of Eye Strain
It's well known that over exposure to blue light suppresses melanin release by the brain which disrupts normal sleep patterns. Poor sleep cycle in turn leads to other serious conditions such as diabetes, heart disease as well psychological conditions like depression and attention deficit disorder.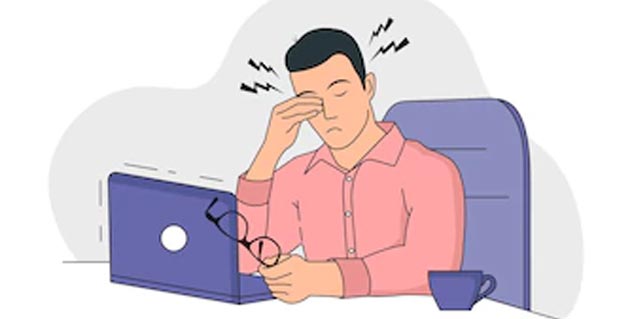 Eyes are considered to be the most important organ in our body and so one needs to take utmost care of them in order for a healthy living. According to the various studies done by the US universities and Dr Rishi Bhardwaj, HOD, Opthalmologist, Paras Hospitals, Gurugram "The safe screen time for adults (above 16 years) is two hours per day. But these days we hardly follow it. The more we stare at a screen our eyes get dry and blinking rates get lowered. This results in the stress and strain in the eyes which in the long perspective is very harmful."
Read more: Diseases Your Eyes Are Telling You About, Doctor Clarifies
Risks and Symptoms
Eye Discomfort
Fatigue
Corneal Diseases
Vision Changes
Dry Eye
Blurry Vision
Retinal Disorders
Headaches
Spending too much time in front of screens can lead to eye strain malady known as the computer vision syndrome. Therefore, it is extremely important to take good care of your eyes to beat the care of the inevitable work from home.
Read more: Irritated From Excessive Eye Discharge? Know The Causes And Ways To Get Rid Of It From Dr. Tushar Grover
Tips to prevent and reduce digital eye strain
Blink your eyes as much as you can while you're using a digital platform. Blinking is the eye's way of getting the moisture it needs on its surface. Stick a note to remind you about blinking.
Take breaks after every 20 minutes and gaze at an object, which is 20 feets away for you and rest your eyes for 20 seconds.
Use computer eyeglasses or set screen settings to low brightness and high contrast. If you work on a computer for many hours at a time, you might find that these tips reduce eye strain.
Adjust brightness of the screen. Your screen should not be bright from your ambiance.
Avoid using screens 45 min before you go to sleep and 45 min after you wake up.
Avoid using screens in the dark or in dim light.
As work is more screen dependent, plan physical recreational activities away from screen.
Practice eye exercises regularly/frequently
Make sure you set up a good work station with ergonomic chair and proper lighting
Maintain good posture while working from home. It is better to prefer working on a table instead a cushioned bed.
Most important, do not forget to take frequent breaks. Work from home should not mean that you are exhausting yourself in front of a computer round the clock. Eat well, drink at least 6-8 litres of water everyday and set a sleep pattern and sleep as per.
Eye Examinations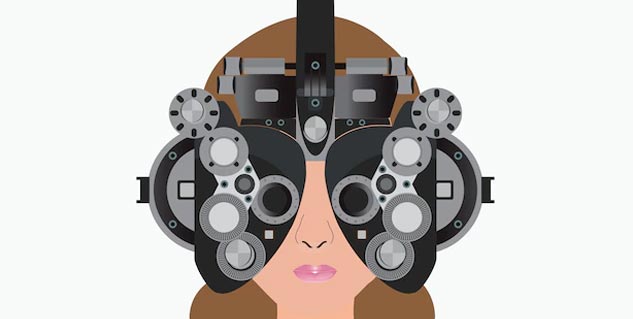 The exponential rise in the computer and blue screen usage results in several eye deformaties, eye examinations comes into play then. Eye examination includes the retina examination, and not just vision check. Getting your eyes tested regularly merits in preventing damage and permanent/ partial sight loss.
Eye exams keep a stringent tab on your vision changes so that your eye health is in control. Always consult with your eye doctor to know how frequently you need one as during a comprehensive eye exam serious health problems can also be detected.