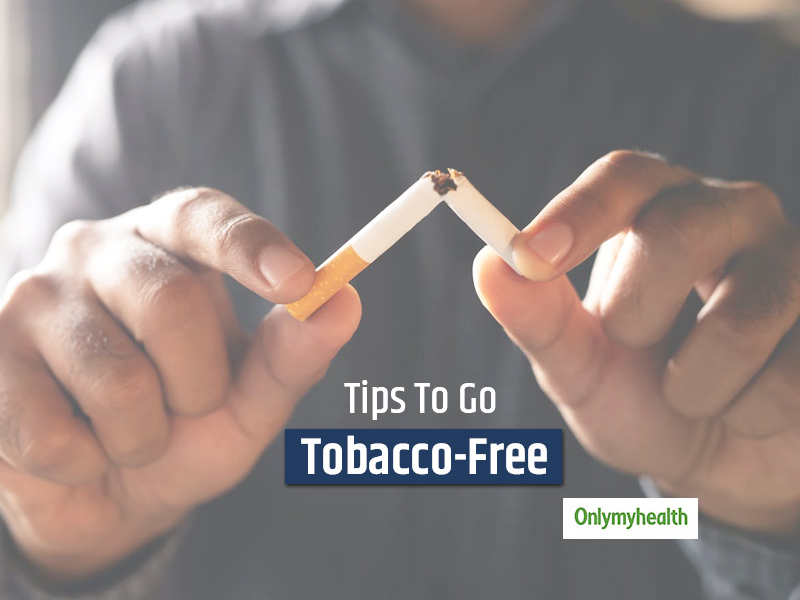 'Smoking is injurious to health', this warning is seen printed on every packet of cigarette that one buys. But still, smoking is such an addiction that even some of the kids are influenced by it. People often smoke to showcase their supremacy or superiority, among others, but that's not only what smoking does. Smoking can cause a hell lot of other health issues as well, depending on how often one smokes. Smoking can cause nearly incurable diseases like cancer in the lung, oesophagus, larynx, mouth, throat, kidney, bladder, liver, pancreas, stomach, cervix, colon, and rectum. It can also lead to heart diseases and also worsen asthma symptoms in adults.
Find Your Motivation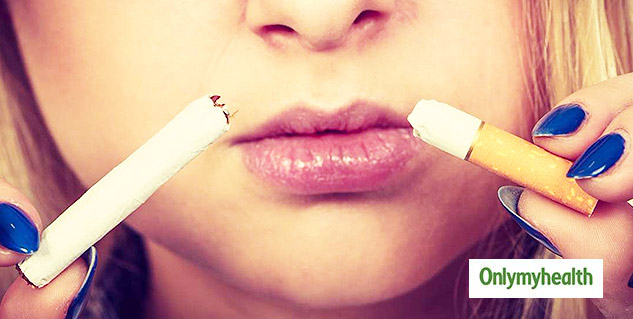 Give yourself a reason to quit smoking, ask yourself ….Why do you need to quit? One should choose a reason that can make the required amount of drive or urge into the person that he/she will never smoke again. Reasons can vary from protecting the family from passive smoking to reducing the risk of lung cancer, heart diseases, and many other diseases like stroke, diabetes, erectile dysfunction, migraine etc. So, this new year, start by giving yourself a reason to never smoke again to spend a long life ahead.
Also Read: Save Life And Give Up Smoking! Check Out These 7 Tips To Quit Smoking
Identify Your Triggers
Some people may feel the urge during parties by looking at everybody else smoking. One should identify when he/she has the most urge to smoke. This will make you aware of the trigger moment beforehand, and you can have a plan to avoid it. Like in case, drinking less water can lead to dehydration, which can trigger the feeling of anxiety and to curb these feelings, you may urge to smoke again. In this situation you know you can drink water instead of a cigarette.
Get Into Some Physical Activity
Getting started with some physical activities this new year can help you to distract yourself from your tobacco cravings. These need not be pushing yourself hard for like 2 to 3 hours in the gym. It can be running up and down the stairs a few times, which can make your tobacco craving go away. If you are stuck at your home or it's a day when you are having a late shift at the office, try squats, deep knee bends, pushups or walk up and down a set of stairs.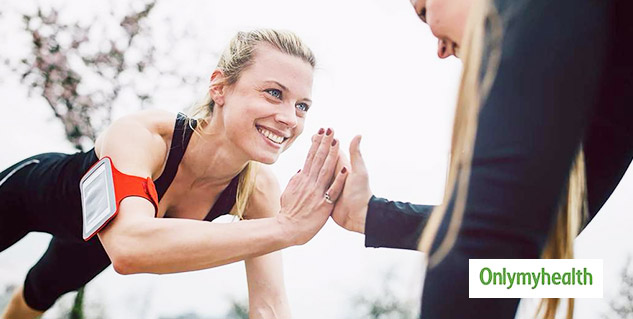 Also Read: E-Cigarettes Are Equally Detrimental As Tobacco Cigarettes
Chew To Fight Craving
Keeping your mouth busy all the time can help you fight through your tobacco cravings. There are sugar-free chewing gums and nicotine chewing gums too. The alternative of chewing gums can be munching up raw carrot, celery nuts hard candy or anything, which is crunchy and satisfying.
Nicotine Therapy

One can try out short-acting nicotine therapies like using nicotine gum, nasal sprays or inhalers can help you overcome your craving for tobacco. These therapies are suitable to use if you are combining them to go with other non-nicotine medications.
Read more articles on Mind & Body