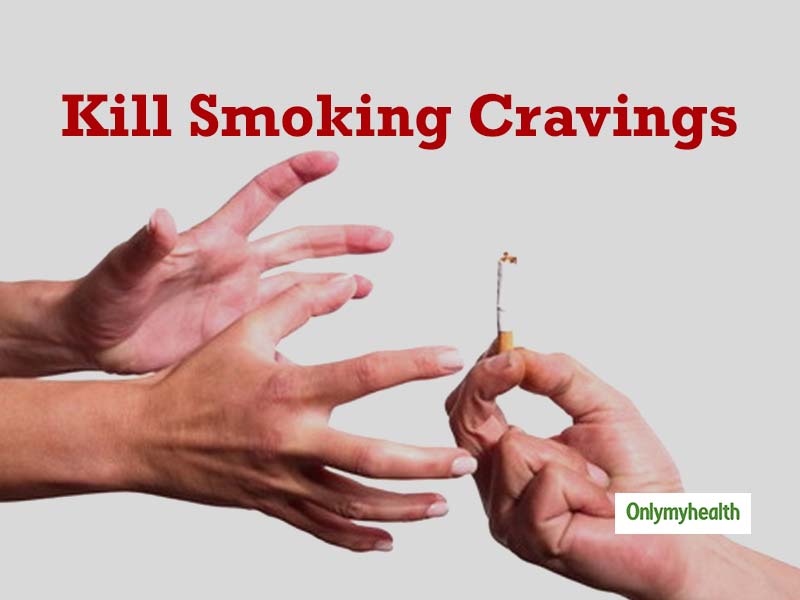 Are you trying to quit smoking from a very long time? But it is a very tough mission to accomplish. You always try to say goodbye to that cigarette but those strong cravings always pull you back. Cigarette cravings takes you back and unable you to quit. Smoking cravings can be very strong sometimes. A chain smoker may face many difficulties initially after quitting smoking. If you are able to kill those cravings successfully then you are on the right path. All you need is a strong determination to quit this time. Cravings generally occur for five to ten minutes which are strong enough to make you smoke again. You have to focus hard on how to deal with those cravings. Once the cravings are gone, you won't feel like smoking again. If you are figuring out how to kill cigarette craving then here are some clever tips to kill cigarette cravings.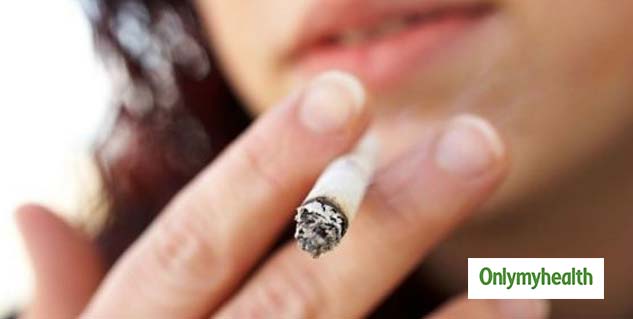 Beware of the triggers
You should know well about the situation which forces you to smoke. Most people smoke when they are stressed or having a headache or simply when they are idle. Do not let these factors influence you. If stress is the factor that makes you smoke then try to stay stress free. Choose an alternate like coffee or tea to avoid smoking cravings. Do not give yourself too much free time that it reminds you to smoke again.
Also read: Shocking Facts: Health Effects of Smoking on Women
Keep your mouth busy
Whenever you experience cravings keep your mouth busy. Eat something or simply chew a gum. It will keep your mouth busy and distract your mind. You can also indulge yourself in your favourite candy. if you want to choose something healthy then a salad is the best option. Once you eat something, you will get indulged in the taste of the food which will help you fight cravings effectively.
Buy Online: Cipla Nicotex Nicotine Gum - 2 mg (9x10 Pieces, Mint), MRP- 700/-, Offer Price-540/-
Keep distractions ready
You know your peak timing very well when you will feel the urge to smoke the most. For such situations keep the distractions ready. Keep some videos in your playlist to watch. Change your smoking break to a tea break. Make sure that you do not have to search for alternate to distract yourself because then in the end you will end up hold a cigarette in your hand. Plan your day well and keep the distractions ready.
Also read: What Smoking Does To Your Body
Drink water
This might be surprising but a tall glass of water can help you curb smoking cravings. Whenever you feel the urge to smoke just drink a tall glass of water. It will keep you hydrated and you will feel less desire to smoke.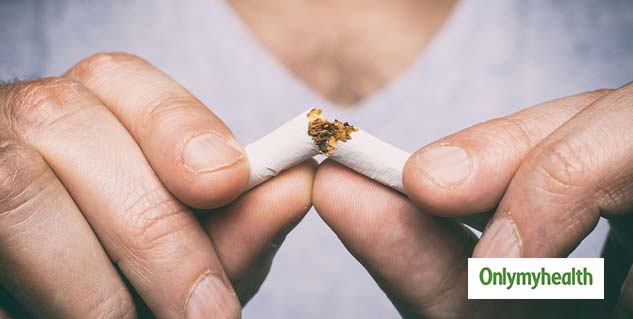 Call a friend
The cravings are hitting you again and you are looking a cigarette to smoke as soon as possible. This situation can happen many times a day. All you need to do is make the most of your unlimited calls. Simply call friend and talk. It will majorly distract your mind and you will forget smoking cravings suddenly.
Read more articles on Mind and Body.