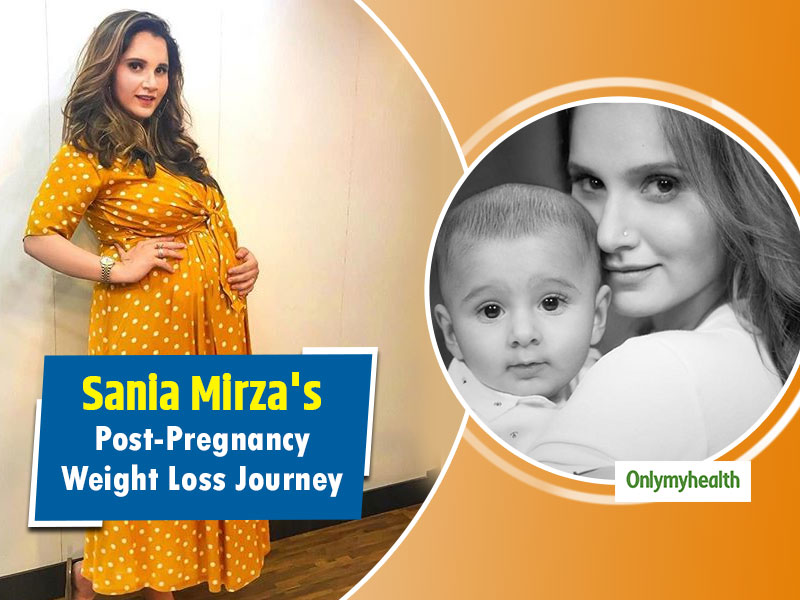 Tennis champion Sania Mirza and cricketer Shoaib Malik gave birth to baby boy Izhaan in October last year. During pregnancy, Sania gained around 23 kilos. A dotting mother to Izhan, Sania did everything that she could do to be with his son. During her delivery, Sania weighed approximately 89 kg. However, for the sportsperson she is, she decided to get back in shape and lost a whopping 26 kilos in just four months. While sharing a video of her gym routine, Sania credited her weight loss to a strict exercise schedule.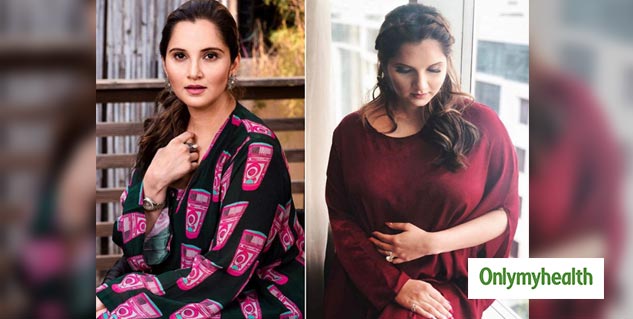 In her Instagram post, she said that people asked her several times as to how she lost weight. Her post read, "I put on 23 kilos when I was pregnant and have managed to lose 26 in 4 months or so .. with a lot of hard work, discipline and dedication. I read messages from women all the time as to how they find it so difficult to come back to 'normalcy' after childbirth. They don't take care of themselves or don't find the motivation or inspiration. Ladies, I want to say, if I can do it, then anyone else can too. Believe me that one hour or 2 hours a day to yourself will do wonders to you physically but so much mentally as well. P.S. this is me after losing a bit of weight already after Izhaan was born .. roughly two and a half months after I delivered."
Also Read: This Is How This US-Based Woman Lost 34 Kilos And Got Her Health Back On Track
Sania Mirza's Weight Loss Secret
Sania says that she gets inspiration from new mothers who are fit and maintain themselves and get back in shape after childbirth. She also mentioned in her post that is she can do it, anyone can do this. The only need is to work on yourself for 1-2 hours a day, not just physically but mentally as well. She also shared a throwback video, which was shot almost two and a half months after her delivery. In this video, she is seen exercising to keep herself fit.
In her posts, which said Day-2 of her journey, she mentioned how difficult it was for her to get to the gym because of sleepless nights and a sore body. She mentioned how, after one day of exercise, she wanted to give it up all for a fraction of second. However, it was her mind, which kept her going. She became better with her workouts, her techniques improved, her posture became better, and she could jump even higher. She mentioned how losing weight takes time and cannot happen in one night.
Also Read: Tips To Lose Weight With High Fat Diet
Sania's Instagram video has been watched by over 1.9 lakh people and even has several comments. One fan wrote on her video, "So inspiring, Sania ..... You inspire me in not one but many ways". Another fan said that "Thank you for sharing your video ... Just keep inspiring many mothers. "
Inspiration For New Mothers
Sania is a source of inspiration for all new mothers. Through her social media profile, she has inspired one and all to lose all inhibitions and head to the gym. She is a true supporter of all new mothers taking care of their infants and also working towards getting their life back on track.
Read more articles on Weight Management