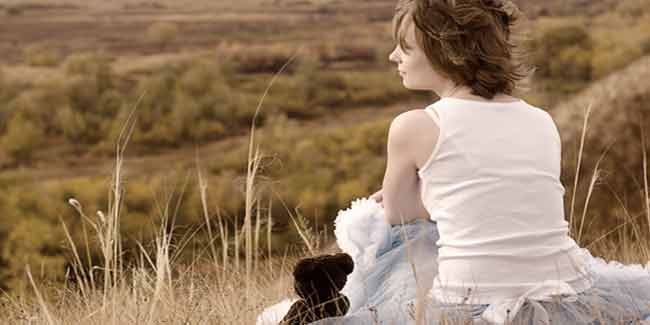 The World Health Organization states that about 16 million adolescent girls give birth every year, and this happens mostly in low and middle income countries. Teenage pregnancy is a dreadful nightmare, know more on this.
Several factors lead to pregnancy of a teenager, in some cases while girls are forced to marry at a very young age, in some others teenage pregnancy befalls like a sudden catastrophe. Teenagers driven by their sexual desires and lack of understanding often end up in the wrong side of pregnancy, here let us take a close look at the things you didn't know about teenage pregnancy.


Road to Child Mortality
Teenage pregnancy majorly contributes to the maternal and child mortality rate of the world, and it is part of the most distressing causes of ill health and poverty. Young mothers do not know how to handle this situation of getting pregnant and often end up doing all the wrong things, due to which they put the life of the unborn and their own at great risk. The Global strategy for women's and children's health launched by the United Nations Secretary General in the year 2010 actually stresses on the importance of addressing the health and welfare of teenage girls. This is done so as to achieve the fifth Millennium Development Goal on maternal mortality reduction.


Consequences of Teenage Pregnancy
Unless teenage pregnancy is closely monitored, the consequences of this could be drastic. There is a major chance for teenage girls to have unsafe abortions when compared to their adult counterparts. The global statistics is alarming with an estimated three million unsafe abortions occurring every year. This gets worse when you know that the girls are aged between 15-19 years. Needless to say, an unsafe abortion brings about numerous health problems and maternal deaths. To top it all, if the girl belongs to a nation with poor health infrastructure and welfare system then the matter gets out of hand. There is a 50 per cent higher chance of stillbirths and newborn deaths among infants who are born to mothers who are adolescent. Also infants who are born to teenage mothers have high chances of having low birth weight, and this would have an impact on their health and development.


Social Stigma of Teenage Pregnancy
There is a great social stigma attached to teenage pregnancy, everybody seems to have an opinion on the same. Society at large has not got quite used to teenagers getting pregnant, and this is true mostly for unplanned pregnancy of teenage girls. Unplanned pregnancy is that situation when a teenage girl gets pregnant without having planned for it. Driven by sexual desire and lack of knowledge unplanned pregnancy can be an unwelcoming factor in the life of a teenager. Without proper help and guidance, the fate of teenagers getting pregnant unknowingly could be that of a convict facing the firing squad. While the only opinion that matters is of the parents of the teenager, there is also a great chance that such a help would not come very easily.

The one way we can help overcome the negative consequences of teenage pregnancy is by stopping the mal practice of getting girls married at a tender age. This is especially true for those getting married at the age of eighteen and below. By creating support, understanding and proper medical facilities teenage pregnancy can be stopped effectively.

Read more articles on Teenage Pregnancy.