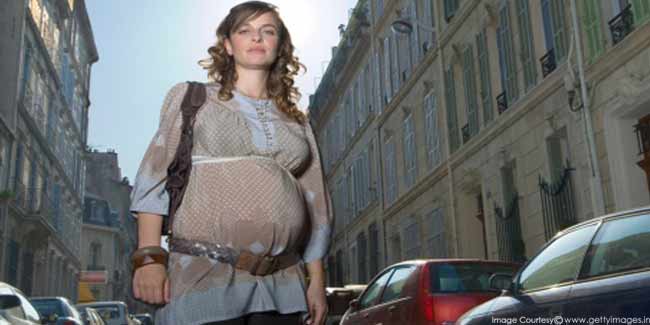 If you are pregnant and planning to travel abroad, understand the risks it holds for your child and yourself. Find out whether travelling abroad is safe or not during pregnancy.
Many women are uncertain about flying during pregnancy. Is it safe to fly while pregnant? What about labour pain while you are travelling?
While travelling abroad will produce the same concerns as travelling within the country would, certain additional considerations are to be kept in mind. First, your doctor's consent is always important and necessary when you plan to travel.
Vaccination Policies
Some countries require visitors to have or get vaccinations against some diseases before arrival. Some vaccinations are not suitable for pregnant women so you would need to talk with your doctor about the need and safety of these immunisations. Carry copies of your health, medical and immunisation records with you.
Health Risks
Travelling abroad can put you at risk of exposure to certain infections or diseases common to the place you are visiting. Any infection can be fatal for you and your unborn. Diarrhoea is quite common while travelling which can drain out all energy and nutrition from your body while harming your baby in the process.
Health Cover
Ensure you have a valid health or travel insurance while you are travelling abroad. The insurance cover should be valid abroad and must also cover yours and your newborn's healthcare in case you deliver there.
Eating Options
Drink water which is either packaged or is from a known, safe source. Do not drink untreated water; even ice cubes must be avoided. Drink only pasteurised milk and cooked milk products. Avoid openly available foods and beverages as you are likely to risk food poisoning. Have home prepared or hot and fresh foods only. Do not eat raw or partially cooked food like fish or egg dishes.
Airline Policies
Most airline carriers have a policy about not carrying women who are more than 36 weeks pregnant. When you are planning your travel, it is advised to check your airline's policy for pregnant women to ensure that there are no hassles later.
Drop Worries about Security Checks/devices
Many expecting mothers worry about the security screening checks in airports, thinking that it may harm the foetus. The truth is that these devices aren't harmful to you or your baby in any way.
Millions of moms-to-be travel each year and there is no reason why they shouldn't. According to Mary Newburn of the National Childbirth Trust, there is no evidence to support that pregnant women should not travel. If you take care of a few precautions, there is no reason why you should keep your much desired vacation for later.
Read more articles on Pregnancy and Travel.