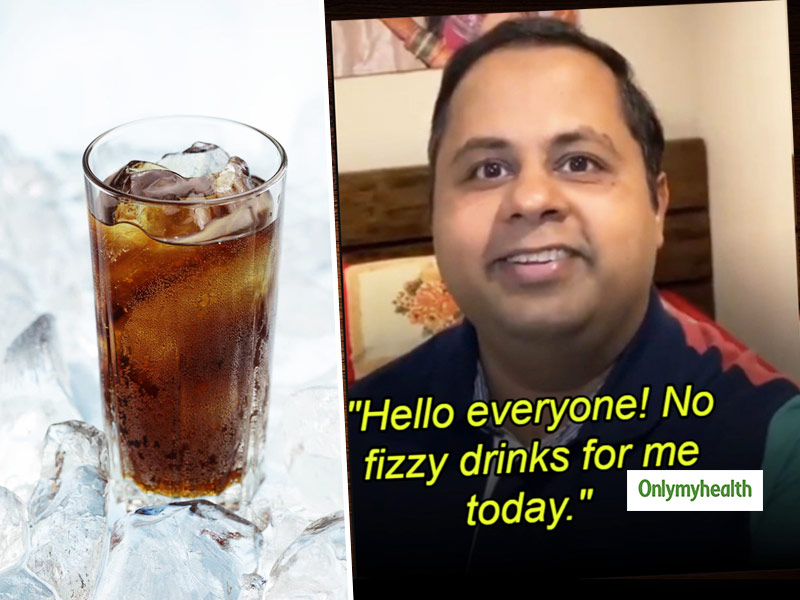 This pandemic era has given people the time to take up impossible tasks and turn them into reality. In June this year a Melbourne-based Indian man, Rohit Roy, admitted to having a fizzy drink addiction for over 35 years on Tik Tok. Not a day would pass without Rohit gulping 2-3 cans of some kind of soda drink. Among the many challenges that rock the content sharing app almost every day, this man decided to challenge himself against his own weakness. He aimed to give up fizzy drinks completely. The impact of the videos that followed, was such that Rohit Roy suddenly became famous as the 'Fizzy Drink Guy' across the globe.
Onlymyhealth got in touch with Rohit to know how long has he come since he started his journey towards giving up fizzy drinks after 35 years of addiction. Rohit's journey has been inspirational yest so relatable. So many of us are addicted to habits, food or drinks that we know are detrimental to our health, yet we find it hard to quit them. Rohit's approach was so candid that he won millions of hearts in a short period.
View this post on Instagram
Also Read: This Is How This US-Based Woman Lost 34 Kilos And Got Her Health Back On Track
The first step to lock horns with any addiction is to first acknowledge it. Sharing about the time when he finally realised that he is addicted to fizzy drinks, Rohit told OnlyMyHealth, "I realised this long time ago that I was addicted to fizzy drinks. I had tried several times in the past to get rid of it, but I could never. When I say addiction, I used to have 2-3 cans a day continuously for 34-35 years." Want to do the math? That's anything between 30,000 to 40,000 cans of fizzy drinks in the last 35 years!
I Had 2 Cans Of Fizzy Drinks Every Day For 35 Years – Roy
"I started drinking fizzy drinks at a very young age of about 6 years. I won't be able to be specify exactly when I got addicted, but it was in my late teens that I was under the grip of fizzy drinks completely," Rohit recounts.
Health risks were mounting. 200 calories per drink meant weight issues and obesity were staring at Rohit. But weight is usually just the tip of the iceberg, merely an indication of the underlying problems. "I was overweight, and my body always felt bloated. I had nothing else to blame but the addiction that I had of fizzy drinks," Rohit told us.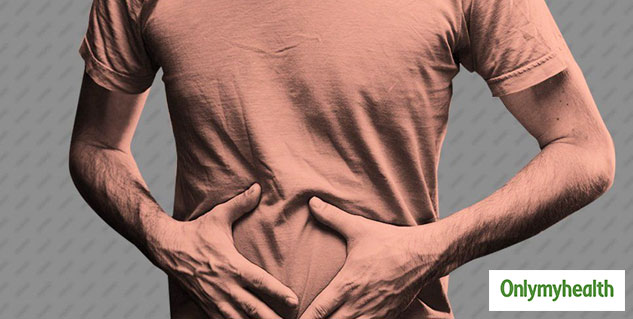 But his addiction was jeopardizing his health in more ways than one. If like Rohit, you too are gulping down fizzy drinks, we recommend you read the health implications of doing so.
Obesity: A liter of your favourite fizzy drink will have close to 40 teaspoons of sugar. Diet sodas are worse, since they triple belly fat.
Deficiencies: Fizzy drinks deplete calcium from the body. Lab tests have also shown that soda depletes Vitamin D absorption thus increasing sink of osteoporosis.
Dental Decay: Highly acidic fizzy drinks can erode enamel from the teeth. High sugar in these drinks can also lead to cavities and tooth decay.
Caffeine Addiction: Thanks to the high caffeine content in most soda drinks, it becomes an addiction with its classic withdrawal syndromes. Caffeine affects sleep, anxiety levels and hyperactivity.
Considering all these factors and the alarmingly high consumption patterns, the doctors told Rohit to stop fizzy drinks immediately. But addictions are never easy to give up. "I never had any withdrawal symptoms when I tried before, and that was a good sign," Rohit's body was ready for a reset. But this time with Tik Tok audiences as witnesses. Posting his 'no fizzy drinks today' declaration videos made him more accountable.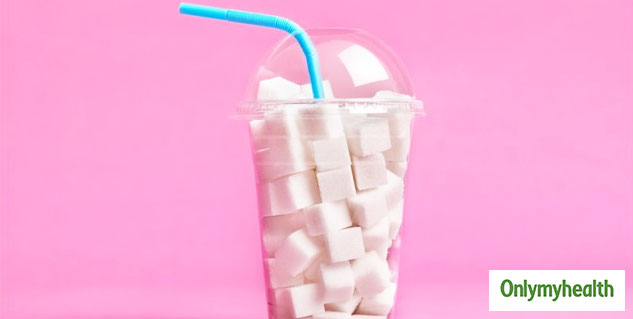 Each day was a milestone. Everytime Rohit said no to a soda, even though the temptations were strong, was a victory. Rohit humbly says that it became possible only due to the love, support and inspiration that he received from people.
Documenting the journey for his followers, he has his ways of celebrating his victory just like how he recorded his 50th day without fizzy drinks where he displayed a picture of his wedding day. He said in that video that he is on his way to recovery and becoming a healthier and fitter person with the help of his followers.
View this post on Instagram
But getting rid of addictions means bringing some changes in the lifestyle. So what are no fizzy drinks for the fizzy-drink guy? To this, he said that now he has a lot more water than what he used to have earlier. "I also drink lemon water, juices, but never a fizzy drink anymore, and I thank my followers, viewers and supporters for being a part of my journey and for changing my life positively," he concluded. The benefits that Rohit has been observing has prompted him to also take up exercising and overall fitness. He weighs himself every day and has also started focusing on healthy dinners.
Also Read: True Story Of Body Transformation: The Inspiring Journey Of Becoming Indian 'Arnold'
Scroll through Rohit's social feed and you can notice the subtle transformation. Not just in his taut skin and visible weight loss, but also in the twinkle in his eyes and the confidence boost. Rohit is now gearing up for his 100 days without a fizzy drink milestone, and we will surely be rooting for him.
Read more articles on Healthy Diet