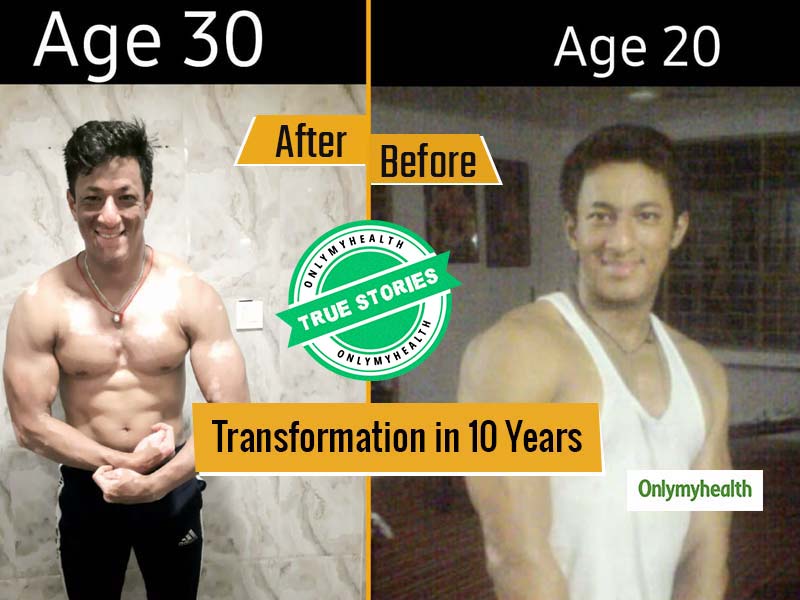 You must have heard many real stories in which ordinary people overcome many social challenges and become inspiration for others. You must have often seen many people around you who cry about their physical disabilities while there are some people who fight these disabilities to make way for themselves and set an inspiration for others. Siddharth Shrestha who is 30-years old and a ptient of Vitiligo is one such man. Siddharth, who works as an executive chef at Red Ginger Restaurant in Dona Paula, Goa, has white spots on his face and other body parts, which he was once ashamed to show but today Siddharth is an inspiration to others for his fitness. . So let's know his true story.
Started fitness journey at the age of 19
Siddhartha, who has a passion for fitness since childhood. In conversation with OnlyMyHealth, he said that his body was clear in his childhood. He started gymming at the age of 19. After getting impressed by the black and white poster of Arnold Schwarzenegger in the gym, Siddharth decided to build a body similar to his, but at the age of 20, white spots started appearing on his face and body. Due to these white spots, he was ashamed to take off the shirt in the gym because Siddhartha was not able to do the same way the other people in the gym used to do the exercise by taking off their clothes. But as Siddharth's body transformation took place, he started showing his body.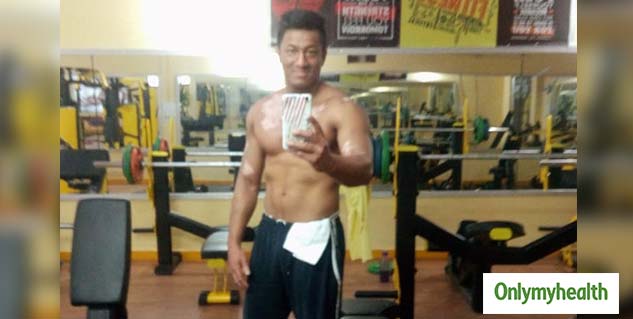 Got Popular as Indian 'Arnold'
Siddharth says that when he started going to the gym, he was 19 years old and weighed 60 kg. Siddharth is now 30 years old and calls him 'Desi Arnold' with him in the gym. In fact, Siddharth's face is somewhat similar to Arnold's and his stature is similar to that of Arnold, so his companions in the gym call him by this name.
Also Read: How To Become A Fitness Freak From A Couch Potato
His Passion for Bodybuilding
On the question of where does one get passion for fitness, Siddharth said that he is none other than the person who is passionate about fitness. They told that they take inspiration from themselves. Siddharth says that he had a positive thinking, due to which he started the gym and now he cannot live without exercise and fitness. Talking about the hurdles he faces in the initial days, he said, " It looked very easy, but when I started it, I realized that maintaining my stature is not that easy and especially in our daily lifestyle. But I had decided that I would definitely give my body at least one hour a day. And since then I have become a beginner of gym."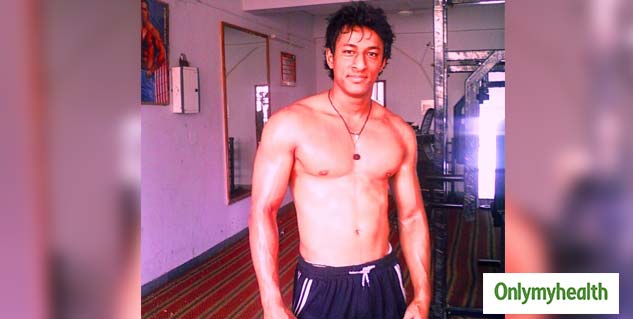 Siddharth's fitness mantra
Eating healthy
Avoiding junk food.
Protein intake in the daily diet.
Siddharth says that while consuming protein in daily diet, it should be kept in mind that it should be twice your body weight.
Workout routine
He told that he exercises for a part of the body every day. He said that every day he does different workouts and according to his body weight, he consumes vitamins, protein and good carb. Apart from this, he says that he exercises under the supervision of a fitness trainer. Asked about the fat diet, Siddharth said that his trainer guides him about this.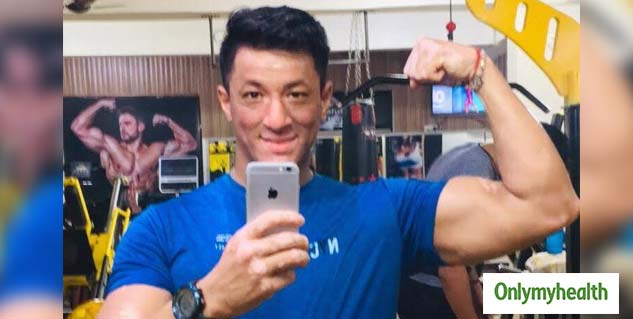 Exercising Schedule
Siddharth says that he started in 2008 with basic weight training in a gym called Dream Body Family Health Club of Shalimar Gardens. At that time, gym fees were very low. At that time my gym fee was only 300 rupees, but it was too much for me because I used to pay my own fee. I used to eat five times a day at that time because I wanted to look a bit heavy. I also used to eat meat to look heavy. With this, I did all kinds of exercises, which my gym instructor asked me to do. I used to exercise all body parts in the gym.
Also Read: Morning Workout Vs Evening Workout: Which Is Better And Why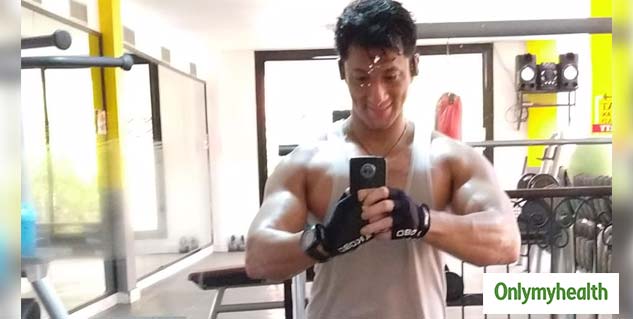 Siddharth's Daily Diet
Before the workout I drink two bananas, an apple and a protein shake.
After the workout I take two bananas, flaxseed seeds, walnuts, honey with oatmilk.
At lunch I eat vegetables and rice along with chicken breast.
In the evening as a snack I take Oats Biscuits with protein shake.
At dinner, I like to eat boiled food.
Every day I drink five liters of water.
Celebrated his body with muscles and vitiligo
Vitiligo is a skin condition that causes white spots and patches on the body. Siddharth has vitiligo but that didn't stop him from becoming what he is now. He faced the situation and accepted it which has made him and his journey inspiring. People should not feel embarrassed about such a condition, instead, they should celebrate their original selves.
We hope Siddharth's story bring positivity in the lives of those who are still to get in terms with their natural body.
Read More in Exercise and Fitness