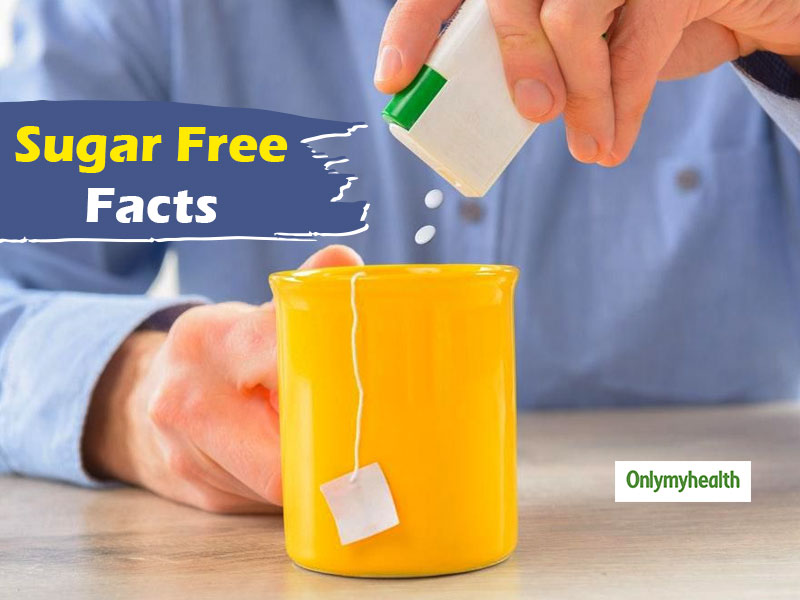 We often come across several food items, condiments and sweet recipes, which include Sugar Free in it. Owing to the growing awareness against obesity, it is now a fad for people to go for sugar free items over food items with sugar in it. But are sugar free food items that good for people with diabetes or others in general? Is switching over to sugar free over sugar a healthy choice? Sugar is commonly found in several found items, including flour, which also contains carbohydrates. Food items like these are difficult to say no to but certainly needs to be added in the diet in careful proportions. There exist several other sugar substitutes like jaggery, honey and refined sugar, which should be consumed with caution, especially by diabetes patients. This leads to dependency on sugar free. However, according to some studies conducted in the 70s, artificial sweetener saccharin was found to be associated with bladder cancer in laboratory rats.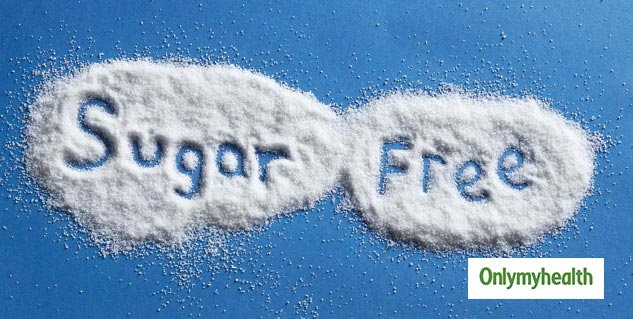 What is Sugar Free
Sugar free is a substitute of free sugar, which adds a tinge of sweetness to any dish but has lesser calories than regular refined sugar. For people with diabetes, sugar is a constant cause of worry, making it essential for them to keep a check on their sugar intake. In a general scenario, a mere 5 gm of sugar contains 20-25 calories.
Is Sugar Free Safe For Diabetics?
As per experts, sugar free with natural ingredients is better than that with chemicals in it. Nowadays, one can find more natural variants of sugar free available in the market over the ones laden with chemicals. Chemically-treated sugar free can be harmful to the bones and hence should be taken in limited portions. It is advisable to look at the ingredients of any product, which is labelled as sugar free. Stevia is considered to better when it comes to sugar free as it is plant-based. As per Healthline, the purest form of stevia is to plant one at home and use its leaves over tablets, which are available in the market.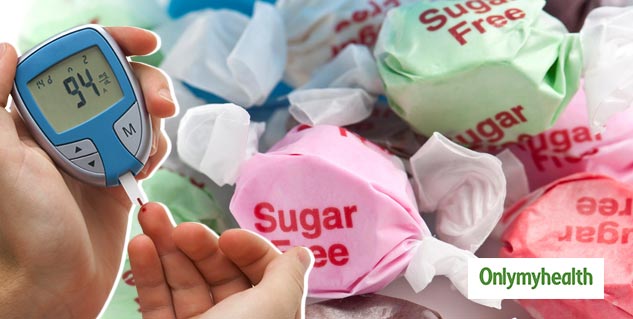 Also Read: Diabetics Don't Develop Diabetic Retinopathy Within 10 Years Of The Disease: Dr Rajesh
Are Sugar Free Sweets Worth Binging On?
The many sweet products in the form of ladoos, cakes or puddings available readymade in the market may be low on calorie sugar-wise. Still, it has other ingredients, which make it pretty substantial, especially those who have diabetes. Apart from sugar, primarily Indian sweets are high on ghee, cream, etc., making it highly unhealthy for people with diabetes and obese people. Foods made with sugar free are not necessarily low on carbohydrates.
CAUTION: If some have a case history of high blood sugar levels consistently, and is extremely fond of sweets, it is then doctors prescribe the use of sugar free over refined sugar. But, one should take sugar free in minimal quantities as directed by the doctor.
As per doctors, a diabetes patient of higher weight should have a diet of 1,800 calories, and those on the leaner side should consume 2,000-2,200 calories. Those extremely obese should not cross the range of 1,500 calories in a day.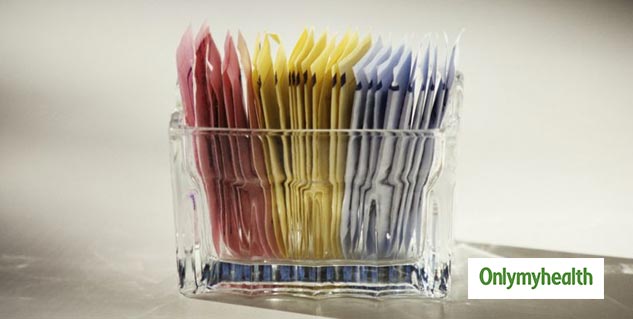 Also Read: 5 Natural Ways To Bring Insulin Levels Under Control For Patients of Type-2 Diabetes
Avoid Sugar Free If...
Children should not consume anything, which has sugar free in it. According to Healthline.com, some artificial sweeteners claim to be sugar free and diabetic-friendly, but according to some studies, they have side effects.
Read more articles on Healthy Diet