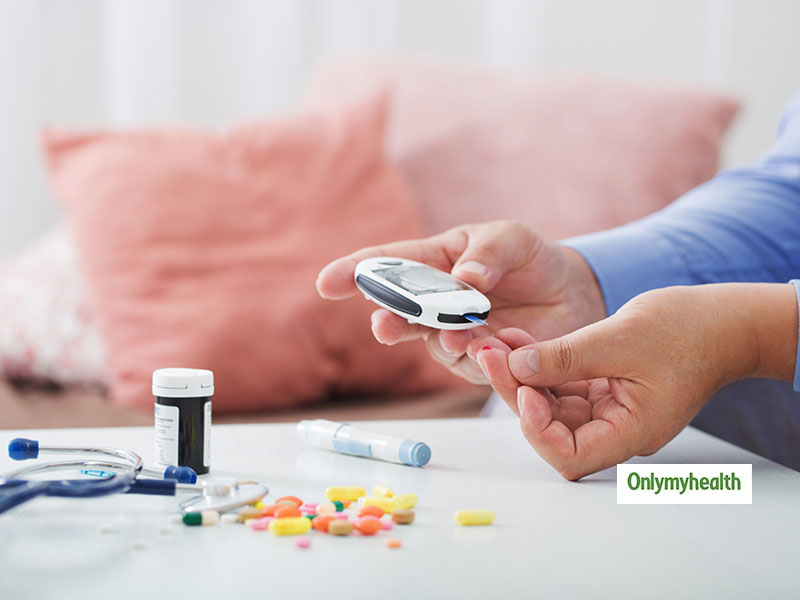 We all know high blood sugar levels as diabetes. If not diagnosed on time, it can also affect the skin, eyes, brain, and lead to serious health hazards related to the nervous system
Diabetes is prevalent among people of various age groups. It is fast catching up owing to the unhealthy lifestyle. This situation is common not only in the older generation but also among the youth. Increased blood sugar is the leading cause of diabetes when the body is unable to produce enough insulin. Despite being a common disease, most of us are still unaware of the basics of diabetes. Let us know the reasons, symptoms, precautions and various treatment options available to manage diabetes effectively. Keeping a track on diseases like these can be a major task but online pharmacies like Medlife makes life easier by bringing every information at one place.
Why does diabetes happen?
Pancreatic glands are one of the significant reasons for diabetes. The pancreatic glands secrete various hormones in the body; one of them is insulin. It is only through insulin that sugar gets to our cells. Diabetes happens due to low production of the insulin hormone. When the insulin is low, sugar does not reach the cells and blood properly. This leads to a reduction in the energy of the cells. Problems such as fainting, rapid heartbeat, etc. are some of the common symptoms of low insulin in the body. Reduced production of insulin due to diabetes leads to excess sugar in the blood as the lack of physical energy causes sugar to accumulate in the blood, which is excreted through urine.
Genetics is also a significant reason for diabetes. If any of your family members have a history of diabetes, it is likely for you to have diabetes at any age. The other factors that affect diabetes are obesity. People who are obese also have a higher risk of developing diabetes. If you are on the overweight side, it is natural to have elevated BP and cholesterol levels. Apart from this, lack of exercise also invites diabetes.
There are two types of diabetes that we should know about. Read below to know in detail:
Type 1 Diabetes: In this type of diabetes, the beta cells of the pancreas are complete. It is caused by genetic, auto-immune and viral infections, due to which the beta cells are destroyed in the growing years of a child. This disease is usually seen in the age of less than 12 to 25 years. According to the Ministry of Health, type 1 diabetes occurs in only 1 to 2 per cent of cases in India.
Type 2: People with type 2 diabetes have a very high blood sugar level, which is difficult to control. Excessive thirst and hunger is a common symptom in this condition. It can happen to anyone.
What are the symptoms of diabetes?
Watch out for these symptoms to know whether you have diabetes or not:
Constant feeling of tiredness: If you feel fatigued or tired throughout the day, get your sugar levels checked at the earliest.
Frequent urination: Those with elevated blood sugar levels often get the feeling of urinating. This happens when the body has significant accumulated levels of sugar in the blood; the only way it can flush out from the body is through urine.
Frequent urge to have water: A diabetic patient has the urge to consume more water. Since the water and sugar of the body get flushed out in the form of urine, the person would feel thirsty more than usual.
Blurry vision: Early onset of diabetes mellitus affects the eyes. In the diabetic patient, blurring appears at the beginning of the disease.
Weight loss: Those with undiagnosed diabetes may have sudden weight loss, which is a significant sign of diabetes onset.
What are the problems associated with diabetes?
Diabetes is a disease that affects other organs, as well. This can cause a malfunction in the kidneys, eyes, leg, veins, etc. Also, the risk of heart diseases is most likely to increase. Diabetes even increases the risk of paralysis and impaired blood circulation to the feet. Apart from this, the possibility of brain stroke increases due to the obstruction of blood supply in the brain. Issues like heart and brain strokes occur only when the condition is left undiagnosed for a longer duration.
Also Read: Secure Your Health Without Going Heavy On Your Pocket
How to diagnose diabetes?
Those who are suffering from diabetes must get their glucose levels checked periodically. Along with this, a blood test is also necessary for people with diabetes as it shows whether the kidneys are functioning correctly or not. The kidney is affected explicitly in diabetes. Regular examination keeps the patient away from kidney problems.
One should keep a check on their cholesterol levels as the risk of heart diseases significantly increases with the rise of cholesterol in the body. Bad cholesterol accumulates in the arteries, leading to blockage.
Blood pressure is a silent killer. One must get their BP levels checked regularly if at risk of developing diabetes. High blood pressure in diabetes patients can prove to be fatal. High blood pressure in diabetes can also cause heart disease, heart attack, kidney and eye-related problems.
When the level of glucose in the blood remains elevated for a long time, it directly affects the retina. This is called retinopathy. Regular eye checkup is necessary to keep a check on eye health. Many times a diabetic patient has blurred vision. In such a situation, contact a doctor immediately.
Do's And Don'ts For A Diabetes Patient
Following are some essential tips for a diabetes patient to follow for a healthy lifestyle:
Regularly check sugar levels and keep a note in a diary for proper check
Eat a balanced and healthy diet.
Steer away from sweet food items, fatty foods and saturated fats.
Indulge in regular exercises to manage your weight.
If obese, look for immediate solutions to lose the extra weight.
Be consistent with your medications or insulin injection as prescribed by the doctor
Read more articles on Diabetes