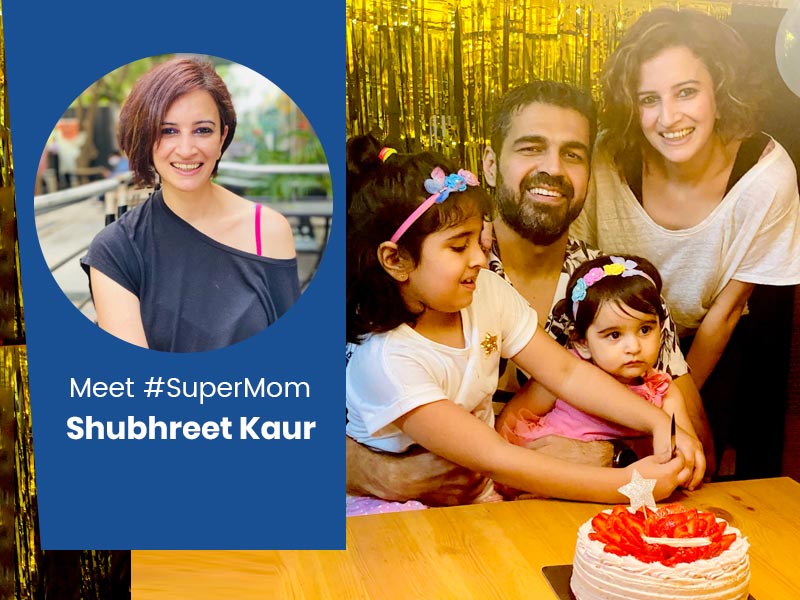 In the stereotypical society, parenting is more of mothering wherein the whole and sole responsibility of upbringing is laid on mothers. Times are changing and so are thoughts but these stereotypes need to be busted. Shubhreet Kaur who is a mother of two adorable daughters is trying to bring a positive change in the outlook of parenting by promoting modern parenting. Through her blog posts, she openly talks about issues that people don't know are important to be discussed. From parenting tips to addressing parenting issues, she has become a mentor for many. Let us give you a brief insight into her thoughts and her exemplary parenting.
Raising Karma- Parenting Journal That Made Shubhreet Star Mom
Parenting is different for each couple and some like to keep it conventional just like how their parents did and parenting that society wishes to see. However, Shubhreet and her husband Karan adopted modern parenting right from the beginning. Typically, in the Indian setup, elders are invited to take care of the mother during the last trimester and after delivery. This is believed to help new parents get into the mode easily. But Shubhreet and Karan decided to be 'just the two of them' during pregnancy and post-delivery. They wanted their firstborn 'Karma' to be around her parents in the beginning. They wanted to make a special parenting bond with her without any fourth person around. Despite the hardships of first-time parenting, they pulled it off together enthusiastically and that's how 'Raising Karma' was born.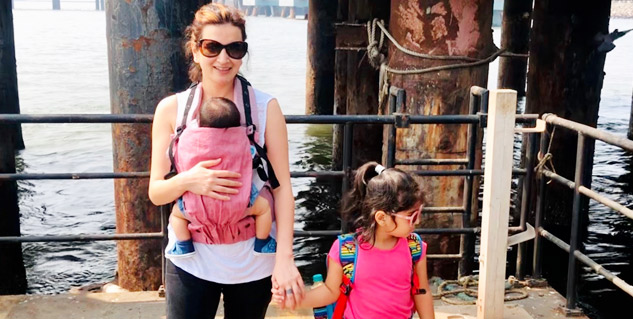 Also Read: #SuperMom Campaign: Meet Avantika Bahuguna, A New-Age Fit Mom Winning Accolades & Hearts
"We Wanted To Teach The Difference Between Mothering and Parenting"- Shubhreet
Have you ever thought that in our society, a mother is entitled to do all the baby chores from changing diapers to cleaning potty to feeding the baby to waking up in the middle of the night to pacify the crying baby? Yes, all of these tasks come pre-assigned to a woman as she delivers. This was a stereotype that the couple broke. Both Shubhreet and Karan were working professionals when they become parents for the first time. While Shubhreet was on a maternity break, Karan also took paternity leaves to be with his wife and take care of the baby equally. Paternity leave is still not acceptable in our society. Both of them took equal participation in raising their daughter. Karan did everything from changing nappies to bathing the baby to calming the baby at midnight. This is what equal parenting is all about. There should not be any gender bias when it comes to parenting. You would see a lot of posts regarding equal parenting on her blog. Here is an excerpt from one of her parenting posts, " I talk about gender equality and gender-neutral parenting a lot on my blog and social media. It's something my husband and I feel very strongly about and it all starts at home. I get a lot of questions on Karan being a very hands-on dad and how he manages everything end to end with Karma when I'm traveling without any additional help. Well, the logic is simple – he's a parent too. Parenting is the job of both parents. If it was just the mother's job, it would be called 'mothering'!"
Modern Parenting- Child Is Not Liability But Responsibility
How many men would allow their wives to go on vacation leaving behind kid(s) to them? This may come as a huge shocker to most men, blame it on patriarchal society. Men are allowed to go on work trips & vacations, take breaks from their responsibilities then why not women? They should also be allowed to enjoy their freedom for some time. Shubhreet and her husband believe in sharing the load and so, they are open to giving breaks to each other for a while to enjoy the lone time. This is indeed the finest example of what modern parenting should look like. Keeping aside the physical tiredness that comes as a package with a newborn, mental and emotional challenges also need to be talked about. When both the partners understand each other's state, it becomes easier to manage things. Modern parenting is all about modern thinking and modified upbringing to give your child the best of yours.
View this post on Instagram
Gender-Neutral Parenting is the Need of Hour
Being okay with either girl or boy is not the only lesson that society must learn but they also need to exercise gender-neutral parenting. Let us explain to you what it is. Shubhreet emphasises the dire need for a gender-neutral atmosphere for kids to flourish as human being. Generally, we tell our boys to behave like boys and girls like girls right from the beginning. Pink of girl's colour and Blue is boy's colour, remember that? But who divided colour palettes? We. It is high time that we teach equality and neutrality to our children. Let them take up whatever role they want to play in spite of diving them on the basis of gender. They must be exposed to all genders and should be encouraged to do what comforts them the most. Be it your girl wearing a pantsuit or your boy flaunting big hairs. "None of us are perfect parents. The best we can do is try and set an example by ensuring our actions are on par with gender equality & neutrality in order to limit the subtle and not so subtle outside influences that might have negative implications. We all want our kids to be true to their natural personality and not have to give in to certain norms that have become common but are not necessarily positive. I believe just actively trying can result in a world of difference towards our children's freedom to be who they are versus doing nothing," says Shubhreet.
Travelling With Kids
A lot of parents get into panic mode upon thinking about travelling with kids especially toddlers. Children would fuss upon witnessing the new environment which is human behaviour but that would make your experience memorable. In our conversation, Shubhreet told us that by the time her first-born daughter was one year old, she had travelled to 8 countries! With hands-on parents, it becomes easier to manage kids without any additional support. Working together as a team is the secret behind a fuss-free travel experience with children. Here are some tips that made Shubhreet and husband Karan travel the world with toddlers:
Pack light- This is a pro tip that is going to save you a lot of child handling. Given that you need to carry your baby all around, keep your luggage light. Make sure to keep all the basics and essentials in a diaper bag that comes in handy.
Pre-divide the duties between each other- It is easier when you both know how would take charge of what. Diving duties during travel makes things fun and easy.
Feed during takeoffs and landing- If you are travelling with an infant, you must feed him/her at these times to save them from the troublesome ear-popping.
View this post on Instagram
Also Read: Know From Parenting Expert How To Handle Tantrums In Children
Parenting is certainly not an easy thing but when the partners share the load of chores and responsibilities, it certainly becomes a cakewalk. Managing work and kids without any help can be enjoyable if you know how to do it right, and that's what you need to lookout for while going through Shubhreet's profile.
Read more articles on Tips For Parents