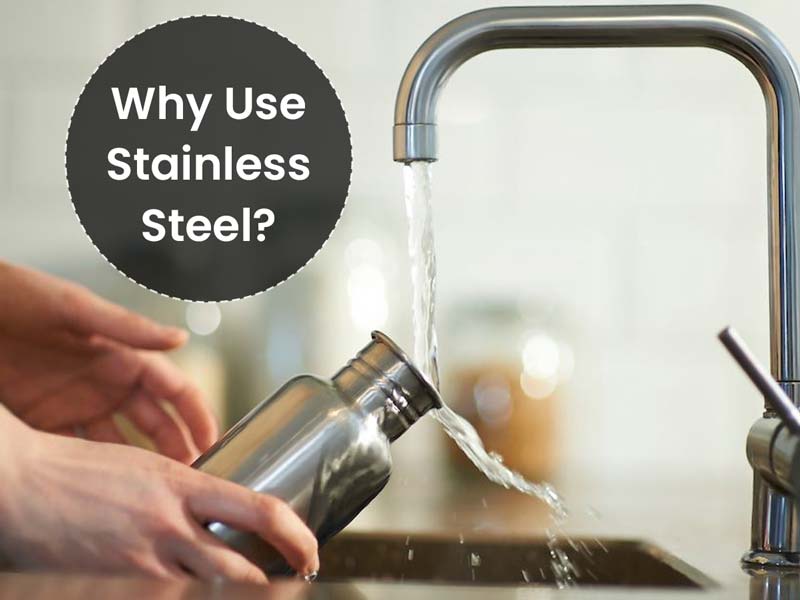 Most of us have stainless steel utensils and kitchenware available at home. These items have been used by generations and even now, a lot of people prefer stainless steel utensils over glass, ceramic and plastic crockery. The question that arises is - what makes stainless steel one of the top choices for many? Features like high durability, ease of maintenance and resistance to corrosion make it popular among the masses. Investing in stainless steel utensils never goes to waste. You can use these products for years to come without compromising your cooking or dining experience. Apart from being highly functional and economical, these products are good for your health. If you would like to know what health benefits one may receive with using stainless steel utensils for cooking, refer to this article.
Stainless Steel Utensils Benefits For Health
There are so many reasons why stainless steel is best for cooking as well as eating. Here are some health benefits offered by stainless steel.
Rustproof
Does stainless steel rust? According to Ms Deepika Jindal, Creative Head and Managing Director, JSLL, when iron combines with oxygen - oxidisation occurs; consequently, rust is formed when iron combines with oxygen- oxidisation occurs; consequently, rust is formed. It makes the surface porous and crumbly. If you see a rusted can or container, you will notice minute holes. These promote the festering of bacteria. Consumption of food items stored or served in rusted boxes or dishes is harmful to your health. It can lead to numerous respiratory troubles. Stainless steel is rustproof and does not erode easily. If you are using these products, be rest assured to not face any rusting.
Also Read: 7 Reasons Why You Should Drink Surahi Water This Summer
Hygienic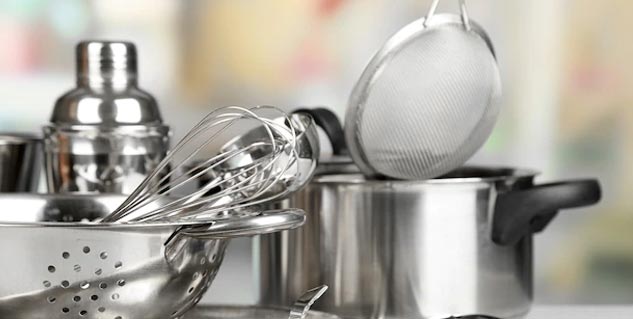 Hospitals, clinics and continuing care facilities are some of the most demanding and taxing industries in terms of maintaining strict hygiene standards. At all such establishments, a majority of the instruments are made of stainless steel precisely because of the numerous benefits it offers such as it not being susceptible to corrosion, having fire-resistant properties, and the ease of maintenance. In the healthcare sector, it is additionally important that these instruments are easy to clean and sanitize. Therefore stainless steel is preferred in these industries since it has no risk of spreading bacteria or infections.
Resistant to chemical reactions
Many materials react with acidic and alkaline substances. However, stainless steel, especially the aluminium-based category, is inert to such reactions. Its non-reactive nature helps maintain the original taste, flavour and quality of food. Using cookware made of chemically reactive elements - increase the chances of health issues like food poisoning. Long-term usage of such materials can even trigger chronic diseases like cancer.
Also Read: Kansa And Cast Iron: Why Shall We Use These Kitchen Tools In Modern Times?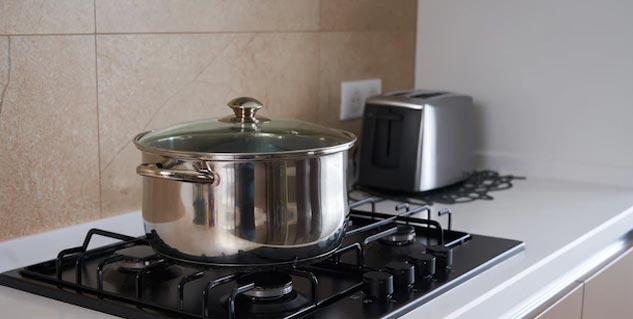 Contains iron, chromium and nickel
Stainless steel contains all three metals. Many experts have commented that small amounts of iron, chromium and nickel find their way into our bloodstream. Your body needs iron to carry out most of its essential functions. Little quantity of chromium is also required by the body. Nickel, though not necessary, will not harm you. However, be cautious in case you have any allergies.
Easy to clean
Your stainless steel kitchenware is easiest to maintain and clean. All you need to do is - use some water and dish-washing soap or liquid. Mix these two and use the mixture to clean your utensils. Its tendency to get cleaned easily helps in avoiding germs. Materials that demand careful cleaning; often harbour many microorganisms that can throw you off your health and fitness game.
Conclusion
Stainless steel offers a wide range of benefits. It is not just better for cooking but also good for your health. These may not look as appealing as other kitchenware but you can always get them customized! Yes, stainless steel utensils can be custom-made as per your preference. So, you can ask someone to make pleasing choices for you. These would go for decades and as a heritage for generations to come.It is time to make healthier choices. What better way than starting from the heart of your house - the kitchen?
Image credits- freepik