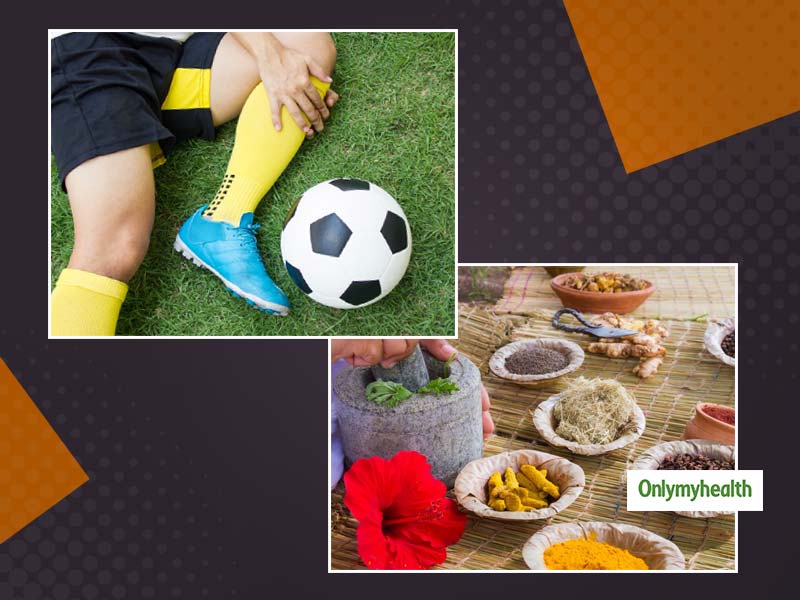 Sports injury and ayurvedic treatment: It is common for sportsmen of any calibre to suffer injuries while playing any kind of sport activity. But the fear of getting injured surely does not deter anyone from playing again. But, did you know sports injuries, if not treated properly, can even lead to a life-long ordeal. Various complicated sports require a lot of jumping, playing strategically with the use of various body parts. This makes anyone vulnerable to sports injuries as there are more people involved. And, accidents are common to happen while playing. Hence, for treatment, one can also look at the perils of Ayurveda for lesser side effects and quick relief.
Following are some types of sports injuries
Ligament injury
Having problems while lifting weights
Knee and ankle injury or sprain
Muscle strain
Cricketers are more prone to wrist or shoulder injury
Tennis, basketball or volleyball players also often suffer hand injuries
Runners get stretched muscles mostly in their feet
How to avoid sports injuries?
Sports injuries are natural, which occur during practice or sports. If played or practised with full safety, then it is less likely to occur.
The players must ask the doctors regarding the injury so that they can get some first aid immediately if they get hurt often.
During sports, whenever someone is hurt, or muscles are swollen, we should follow the price rule. Price means protection, rest, ice, compression (pressure) and elevation.
Ice should be instigated as soon as possible after the injury. Apart from this, the fomentation of ice in every ten to 15 minutes within 24 hours of injury is beneficial.
If the temperature of the injured area is normal, it means that the swelling has reduced and you can now hot foment on that area. But if the temperature of the injured part is still hot, then compress it with ice for the next twenty-four hours
Treatment of sports injuries in Ayurveda
Ayurveda medicines and medicated oils are proving very effective in curing injury caused to sportspeople during sports. Due to Ayurvedic treatment, the levels of steroids does not increase in the players, and their health also remains excellent. In Ayurveda, if pain occurs due to sprains or other reasons, lubrication and sphincter method is very useful in it.
Talking about decoction
The decoction of many medicines like Dashmool is made, then steam is made from this it and fomenting is done on the affected area. Janu vasti for knee pain, the cervical system it is also famous for the shoulder pain. In this method, medicated oil is also used. Pain-relieving sprays containing Ayurvedic medicines (of many Ayurveda companies) are also available in the market which provides quick relief. The benefits of oil made from Ayurvedic medication for treating injuries and sprains begin to appear after a week. Taking treatment under the supervision of a physician with many medicines like Kupilu, Sanjeevani Vati, Sameerapannaga Ras, Vatavidhwansa, Mahanarayan oil, Vishgarbha oil, etc. in Ayurveda provides relief in these injuries very quickly.
Read more articles on Ayurveda