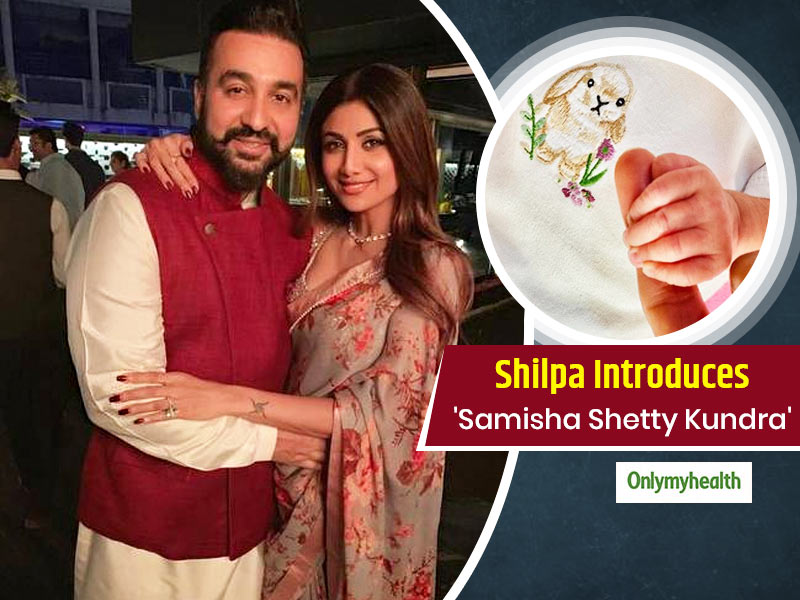 The Kundra family is grown by too little feet as actress Shilpa Shetty Kundra and husband Raj Kundra welcome baby girl through surrogacy. The ecstatic parents shared the news of the arrival of their little bundle of joy junior SSK 'Samisha Shetty Kundra' on Instagram. Having a son Viaan Raj Kundra(7 years), the couple embraced parenthood again via surrogacy.
Alongside a picture of the daughter holding her finger, Shilpa wrote, "we are thrilled to announce the arrival of our little Angel. Born: February 15, 2020. Junior SSK in the house. 'Sa' in Sanskrit is "to have", and 'Misha' in Russian stands for "someone like God". You personify this name - our Goddess Laxmi, and complete our family."
Let's know what is surrogacy, under which many actors and actresses are having children today.
Surrogacy is usually for couples who are either not willing to conceive a baby or unable to do so. Surrogacy is usually done when a woman is having any problem in pregnancy, uterine infection or due to any other reason she is not able to conceive. It is believed that at the age of 44, Shilpa Shetty's pregnancy is not possible and she always wished for a baby girl which is why the couple opted for surrogacy. This is not the first time as a lot of celebrities became parents through surrogacy such as Shahrukh-Gaur, Amir-Kiran, Karan Johar, Ekta Kapoor, to name but a few.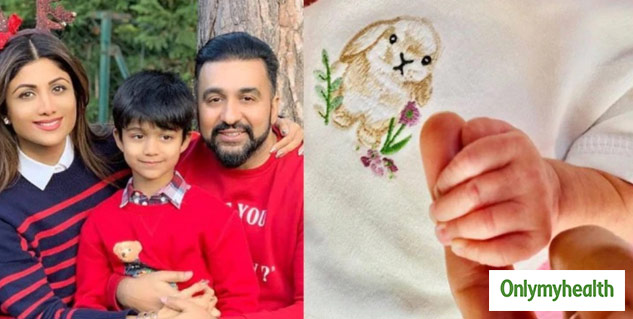 Types of Surrogacy
Traditional surrogacy
The method of performing traditional surrogacy is very common. In this, the male sperm is fertilized with the eggs of another female which is ready for surrogacy. In traditional surrogacy, the child's biological mother is the surrogate mother. This is because it was his egg, which was fertilized by the father's sperm. Donor sperm can also be used in this.
Also Read: All About The New Surrogacy Regulation Bill
Gestational surrogacy
It is similar to traditional surrogacy but it does not use only male sperm. In this type, the male and female or husband's wife's eggs and sperm are mixed in a method and transplanted into another woman's child. A technique called "in vitro fertilization" (IVF) has made it possible to take eggs of the prospective mother and fertilize those eggs with the sperm of the father and place the fertilized embryo in the womb of the surrogate women. The surrogate mother has no genetic relationship with the child because it was not her egg that was used. The gestational surrogate is called the "mother who gives birth". The biological mother, however, is still female, which has been used in egg fertilization.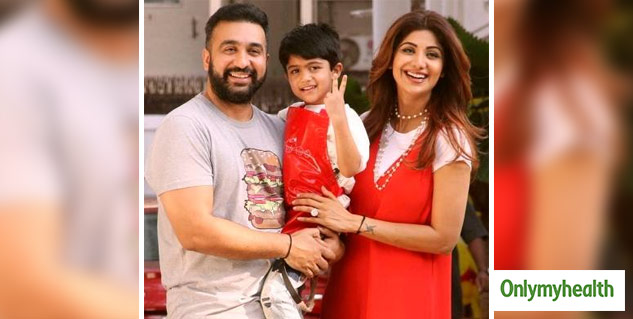 Who can use surrogacy?
If you are a woman, you may consider surrogacy for several reasons:
Medical problems with the uterus
Your hysterectomy is removed due to hysterectomy
Conditions that make pregnancy impossible or risky for you, such as severe heart disease
You might want to think about surrogacy if you tried but could not get pregnant with a variety of assisted reproductive techniques such as IVF.
Gay men and surrogacy
Surrogacy has also made parenthood an option for those who may not be able to adopt a child due to their age or marital status. If gay men decide to use a traditional surrogacy, then among them One uses his sperm to fertilize the surrogate's egg through artificial sperm. The surrogate then gives birth to the child. A gay couple may also choose an egg donor, the donated egg is fertilized and implanted into a gestational surrogate.
Read More in Women's Health