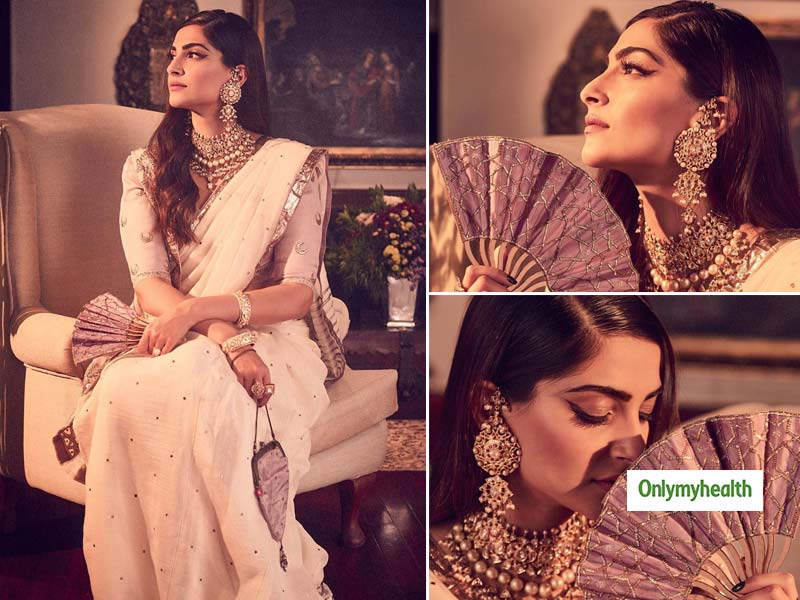 Jewellery and other fashion accessories can transform our outfit from blank to wow, but it's not good to wear these accessories. The recent star-studded wedding of Armaan Jain did have our favourite ladies flaunting some eye-catching yet huge statement necklaces. However, all things pretty can have certain ill-effects on the body too. According to the Daily Mail UK, A London- based surgeon Simon Moyes had reported a rise in injuries among the female clients caused by their accessories such as chunky neckpieces and shoes like the unsupportive flip-flops, killer heels, and those big tote bags.
In an interview with The Daily Mail, Moyes says " We have seen about a 20 per cent increase in neck and shoulder problems." There were reports of foot problems mainly plantar fasciitis and bunion development due to the injuries caused by their shoes and accessories.
Jewellery Material Can Cause Rashes
The Heavy necklaces, such as Dylanlex and Dannijo can cause harm to our bodies like neck and spine pain, bad posture and shoulder pains. The more the heavy the piece is, there are tightness and shortening of the upper chest muscles, which can produce impingement in the shoulders. Most of the jewellery materials cause skin rashes. In addition to that, the rings too can cause discomfort and numbness in the finger due to the lack of blood circulation.
Also Read: Exclusive: Indian Professional In China Recounts The Coronavirus Apocalypse
Some tips to prevent and control jewellery rash:
Avoid wearing heavy neckpieces directly on the skin
Moisturise the skin thoroughly before wearing one as dryness can lead to itching
Try to choose neckpieces, which do not have pointed or sharp edges
Avoid wearing cheap, or imitation jewellery pieces directly on the skin as most lead to skin rashes
Flip Flops Can Be Dangerous Too
The high heels and flip flops that you wear can also be harmful. Overuse of flip flops can lead to plantar fasciitis, which is a painful condition that affects the thick sheet of tissues that runs from the hells to the ball of the foot. The flip flops and other types of sandals lack support, which can ultimately lead to foot pain. The alternative solution is to go for orthotic sandals. High heels may be a stylish choice for women, but they can cause foot pain. It increases pressure on the barefoot, which creates issues for people with bunions and other biomechanical forefoot issues. Wearing tight and thigh-high boots can cause additional risk of causing leg issues that can put pressure on the peroneal and saphenous nerves in the knee and can cause burning and tingling sensation.
Also Read: Are You Living With Asthma? 7 Tips To Manage The Condition
Some tips that one can follow here:
Look for the perfect flats, flip-flops, sneakers with significant soles to support your feet
Avoid shoes that are too heavy and can make you feel off-balance in a short time.
Make sure they're fit and not too tight or loose
Avoid wearing worn-out shoes, ballet flats
Bag Full Of Problems
We all love carrying different types of backpacks, purses, bags according to our style. But the potential cause of back pain is mainly the shoulder bags that we carry. The handbags that we carry every day might cause chronic shoulder pain and rotator cuff impingement. This can be avoided by alternating shoulders when carrying your purse and ditching heavy objects. We keep pounds and pounds of stuff that makes our bag heavy.
Here are a few ways you can eliminate back pain with these friendly bags:
Pick a smaller bag rather than big ones as this may lead to back pain symptoms.
Check for bags with double strap and not a single-strap bag that rests on one shoulder. The more weight you put on one side of the body, the more the pain. It can cause your spine to curve
Do not carry more than 10 per cent of your body weight. You can put your bag on a scale and see how it measures up
Keep switching sides to avoid the pain on one side of the shoulder
Read more articles on Other Diseases