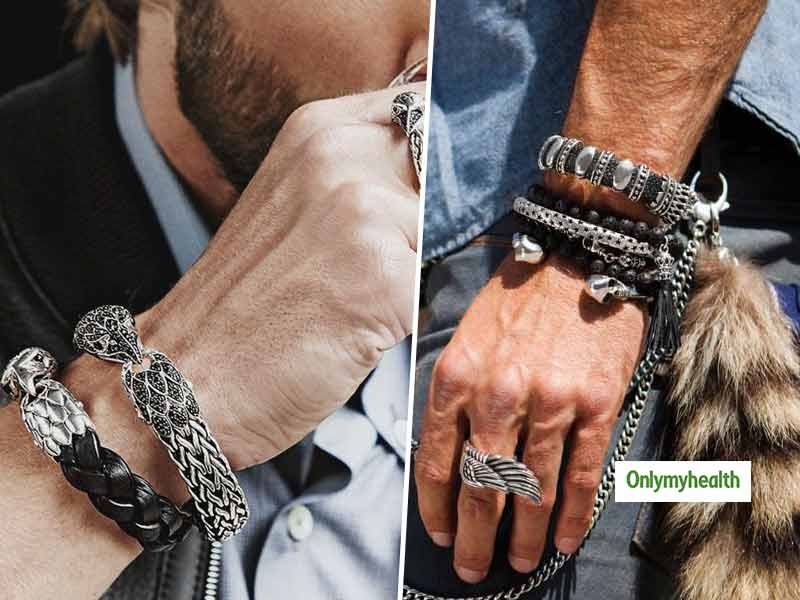 Accessories or jewellery are not just made for women, men can also wear jewellery and look more sophisticated. Accessorizing with a great jewellery piece can really change the look altogether. Sometimes, men are ashamed of carrying jewellery, but come over your fear of jewellery as it does not make you look weak. Here are 6 amazing jewellery that goes with every trend and fashion and suitable for every guy who is looking for best accessories.
Earrings
You can carry earrings for stud look and it is in a trend too. Small ring based earring is a best option in all if you have a piercing. Not to worry if you don't have a piercing or don't want to have it, there is option available in market like clip-on. It is a better option if you want to wear earrings for any particular occasion or if you are not sure about how well it is going to look. You can also go for earring in one of your earlobes and make your look more elegant.
Also read:Get Fashion Tips from the Ultimate Khiladi, Akshay Kumar
Bracelet
If you are bored of wearing watch where ever you go, then bracelets are the best option for you. To make style statement you should stack bracelets all together and wear multiple ones at the same time. Black and brown are the most loved ones, but don't feel hesitated to try different colour.
Buy Online- University Trendz Latest Genuine Leather Handmade Woven Bracelet for Men and Women Set of 4, MRP- 699/- OFFER PRICE- 279/-
Tie Accent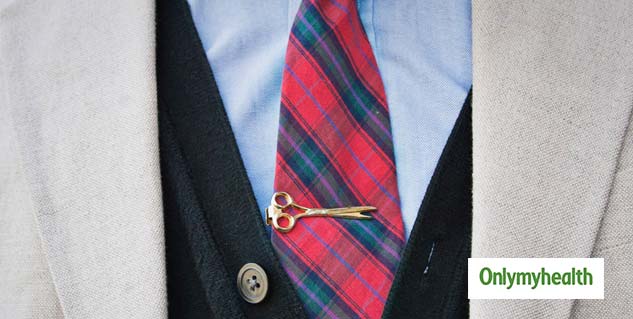 Whenever you select formals for important meetings or work, make you look more stunning with tie bar. A classic piece that is not just an accessory but also has the functional aspect of holding a tie in place. You can go for all tie bars but always remember how you combine a tie and a tie bar matters a lot. For the printed tie you should always go for simple sliver or golden tie bar, whereas if it is a plain coloured tie then you must try tie accent in cool shapes and sizes.
Necklace/chain
No heavy diamond studded necklace like women, a simple long chain around the neck or a military dog tags are easy ways for you to carry a necklace. Whenever you wear minimal colour outfit then also wear necklace so that it can shine all the time. Military dog tags are good option when you are wearing military colours.
Also read:5 Styling Secrets for Men: Know how to look more fashionable
Rings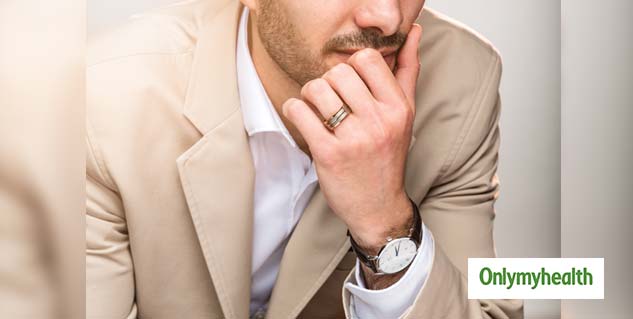 Not only wedding or promise rings are the one you can wear. Every guy must have a collection of rings for every moment. Note that, you should always wear one ring at a time not more than that. Choose your ring accordingly which suits better to your personality. Let your ring be the centre of attention.
Collar pin
Collar pin is another accessory for formal wears. If you are wearing simple shirt then choose tacky collar pins as it will be perfect for a college lad. For making a fashion statement you must try collar pin that will perfectly matches your blazer or jacket and will enhance your look.
Buy Online- Peluche Classic Brass Gold Rhodium Plated Collar Pin for Men MRP- 1,596/- OFFER PRICE- 686/-
Read more article on Fashion and Beauty.