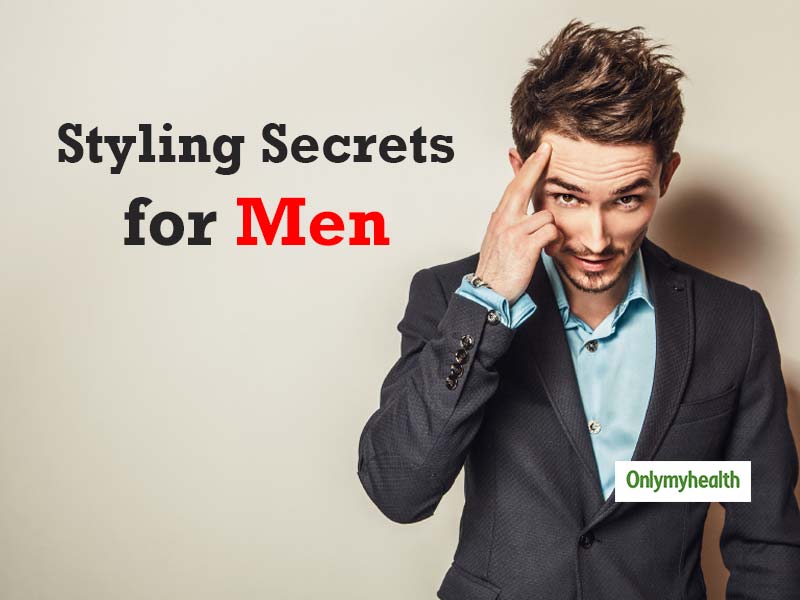 Wearing expensive branded clothes does not make you look fashionable. There is always a guy in every event, who looks dashing and automatically becomes the centre of attraction. Then all you can think about is what makes him so stylish? Answer is very simple, all you need to know are some styling tips.
Here are 5 styling secrets every man should know
Dress according to your height
Most of the times, a lot of men don't dress or buy clothes according to their height. General thumb rule states that, the number of buttons on your suit should depend on your height. If you are short in height then one button suit and if you are tall then better option for you is three button suits. Always make ideal choice for yourself.
Also read:5 Grooming Hacks Essential to Solve a Man's Day-to-Day Problems
Read label and tag of every clothing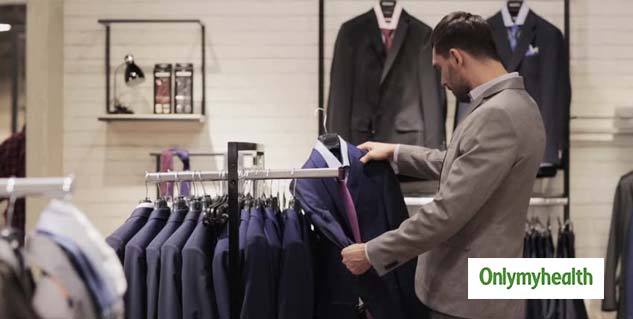 Whenever you decide to go out for shopping keep one thing in mind, before buying any piece of cloth you must check tag on it and read the information about the cloth. It might sound odd but it is necessary to know what fabric cloth you are choosing for yourself. Two similar looking shirts with same price can be different from one another. What makes them different? Of course, the fabric which is used in making, after you are done with reading process turn the piece over to check the insides and figure out which one is better than the other.
Choosing ideal collars
Most of the menswear available out there, comes with a collar, whether it is a formal or a casual T-shirt. So, it is important to pick the right collar that matches well to your face shape. For example, if you have a small face, wear wide collar to highlight your jaw line and on other hand, if you have a wide face then narrow collar will make your face look longer.
Wear accessories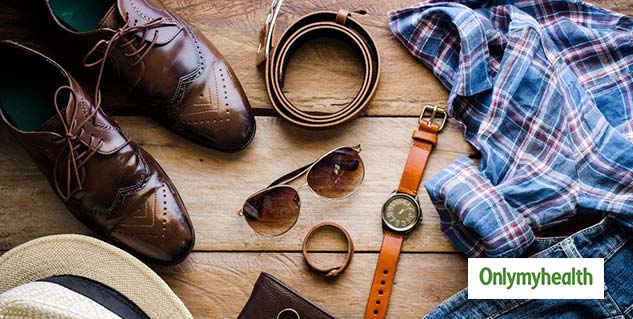 Buy Online- Brussel Black, Men PU Leather Formal & Casual Stylish Belt (upto 42), MRP- 899/- OFFER PRICE- 189/-
Accessories make you look fashionable. Wearing perfect cloths is not enough. Men always ignore the vital ingredient of being fashionable. Looks very simple but accessory is unique way to take your outfit to new heights. Watches are the most obvious choices and also go well with most of the outfits.
Also read:Things You Should Do Regularly To Grow A Beard Like Ranveer Singh
Buy Online- Generic Men's Aviator and Wayfarer Sunglasses(Black), MRP- 999/- OFFER PRICE- 179/-
Wear your best fitted clothes to the mall
Sounds illogical? But it is a quick trick to save time while shopping. Wearing fitting clothes to the mall is great idea as they are measure of what you should be buying. Save your hours of time which you probably waste in changing room. Other benefit of wearing fitting clothes is just fold the T-shirt you are wearing over the T-shirt you want to buy, and notice the difference in shape.
Read more articles on Fashion and Beauty.