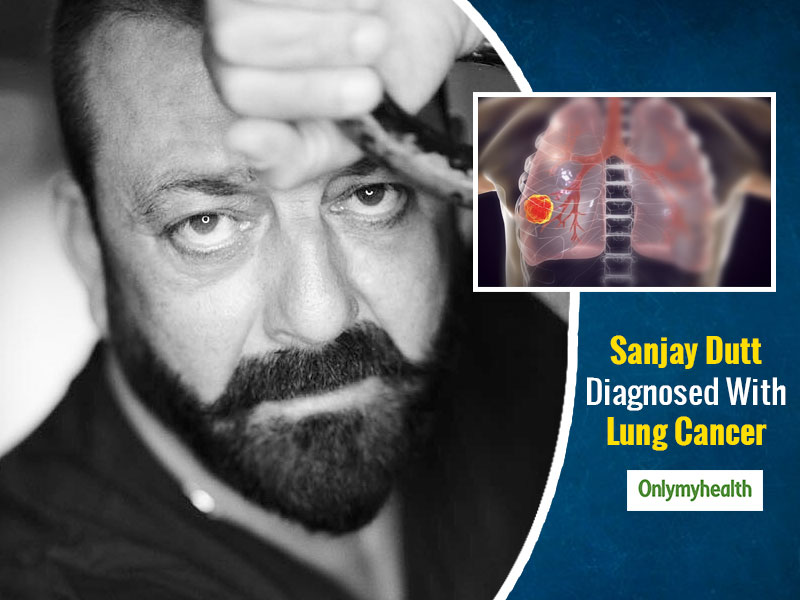 Bollywood actor Sanjay Dutt is diagnosed with lung cancer. He may fly to the US for treatment but nothing is confirmed as of now.
This year has been very cruel for humankind. The Indian Entertainment Industry is getting massive shocks one after the other. In a couple of months, we have lost gems like Rishi Kapoor, Irrfan Khan, choreographer Saroj Khan, Sushant Singh Rajput, music composer Wajid Khan, to name but a few. Little did we know that we would get another shock as Sanjay Dutt is diagnosed with Lung Cancer.
Sanjay Dutt and Lung Cancer
Sanjay Dutt's life has been full of ups and downs. Now, a new storm has hit his life as a random test revealed that he has lung cancer. The actor complained of breathlessness after which we got admitted to Lilavati Hospital, Mumbai. He underwent COVID-19 test which came negative. The family was rejoicing as they didn't know the worse was yet to come. A random test revealed that he has lung cancer. The news isn't verified from Dutt family's side but Komal Nahta, Editor-in-Chief of Film Information broke this news on his Twitter handle.
Sanjay Dutt diagnosed with lung cancer. Let's pray for his speedy recovery.https://t.co/IBc6j2XchZ

— Komal Nahta (@KomalNahta) August 11, 2020
Sanjay Dutt too posted an updated about him taking a break that there is no mention about Lung Cancer. Many publishing houses are reporting that Sanjay Dutt may fly to the US or Singapore for treatment but there is no official confirmation on the same. Here is Dutt's tweet where he has urged his well-wishers to not speculate anything:
August 11, 2020
Which stage of Lung Cancer is Sanjay Dutt Suffering From?
There are a lot of speculations on Dutt's cancer condition. The doctors of Lilavati Hospital who attended him recently haven't spoken anything about his condition owing to confidentiality. Also, no other credible source has said anything about the cancer Sanjay Dutt is diagnosed with.
Also Read: True Story of a 60-Year-Old Woman Who Recovered From Lung Cancer
Fatal Diseases and Dutt Family
This is not the first time that someone from the Dutt family is diagnosed with cancer. Sanjay Dutt's mother Nargis Dutt succumbed to Pancreatic Cancer in 1981 before his first film's release. Dutt was very close to his mother and this shook him to the core.
But it didn't end here. His first wife Richa Sharma whom he married in 1987 too died of a brain tumour in 1996. His eldest daughter Trishala Dutt is his and Richa's daughter.
Sanjay Dutt is a brilliant actor and we wish for his speedy recovery and good health. We will update you once we receive any information from a reliable source on his condition.
Read More in Latest Health News