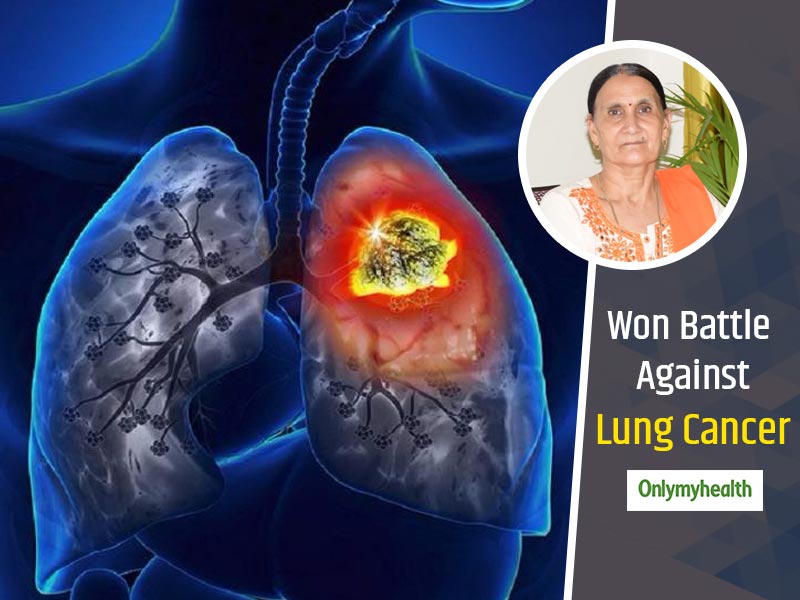 In India, lung cancer is diagnosed as one of the most common cancers and globally, most cancer deaths are due to lung cancer. As per reports, lung cancer stands fourth amongst the common cancers in the country and men are more vulnerable to lung cancers than women. The cases are increasing every year which is extremely concerning but advancements in the medical industry have helped in controlling the numbers. Timely diagnosis is the key to prevent deaths which came true in the case of this elderly woman who received the right treatment at the right time. This world cancer day 2020, let us read the real story of this woman who bravely defeated lung cancer at the age of 60.
According to the data of the World Health Organization(WHO), lung cancer is mostly diagnosed at the advanced stage which makes the treatment difficult. In the year 2018, over 2.09 million deaths due to lung cancer were recorded. Surprisingly, while smoking is said to be the main risk factor of lung cancer, more than 80% of women who died due to lung cancer that year were non-smokers! The problem is not easily identifiable at the initial stage as its symptoms are similar to seasonal illnesses. Call it negligence or lack of information, people come to know about their condition later.
According to Dr. Shubham Garg, Senior Consultant, Surgical Oncology Max Super Speciality Hospital, Patparganj, "Most lung cancers in India are detected at a stage when it has spread beyond the lung into the lymph nodes or other organs. Statistically, only 16% are diagnosed when confined to the local site, which signals early-stage disease. Lung cancer has good cure rates when detected early. Surgery remains the gold standard of treatment in early-stage lung cancers."
Also Read: One-Day Lung Detox Plan To Make Purify Your Lung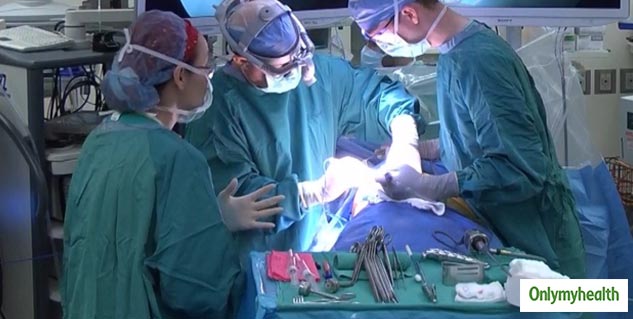 How a 60-year-old lady won her battle against lung cancer?
60-year-old Devendari Sharma, a resident of NOIDA was hit by a ball in the chest. While this may look normal, these are risky for the elderly as their bones are weak and any external injury can cause internal damage. she suffered a debilitating pain in the chest along with swelling after which she consulted a private hospital in Noida. She was misguided about her condition and was told that she has stage-4 lung cancer and should undergo chemotherapy or targeted therapy as soon as possible. This shocked her and the entire family.
Thankfully, she decided to get a second opinion and went to Max Hospital, Patparganj, Delhi. After tests, it was found that she had stage-1 lung cancer and it didn't require chemotherapy. With some basic surgical intervention, the team successfully treated her.
Also Read: These Everyday Activities Can Give You Cancer
Dr. Shubham Garg who conducted her surgery said, "Wanting for a confirmation of her condition, she decided to take a second opinion and visited us. Detailed investigations revealed lung cancer in its initial stages. As her condition was not so serious, that may require chemotherapy, our team advised for surgical intervention. After the successful surgery, the patient did not require any chemotherapy or radiotherapy sessions and was prescribed medication only for SOS. This case is an example of how timely diagnosis from the right place and the right surgeon helps in treating the condition and avoid lifelong medications. Her quality of life has improved and the patient is living a healthy life."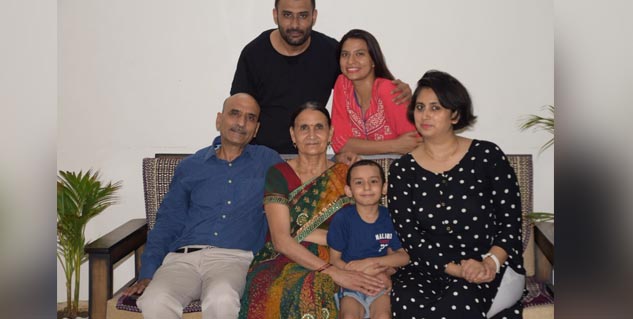 This shows the importance of timely diagnosis and the right treatment. Haven't she considered the symptoms and got herself tested, she wouldn't come to know about her cancer. The initial stage diagnosis made the treatment smooth without any complications.
Read More Articles in Cancer