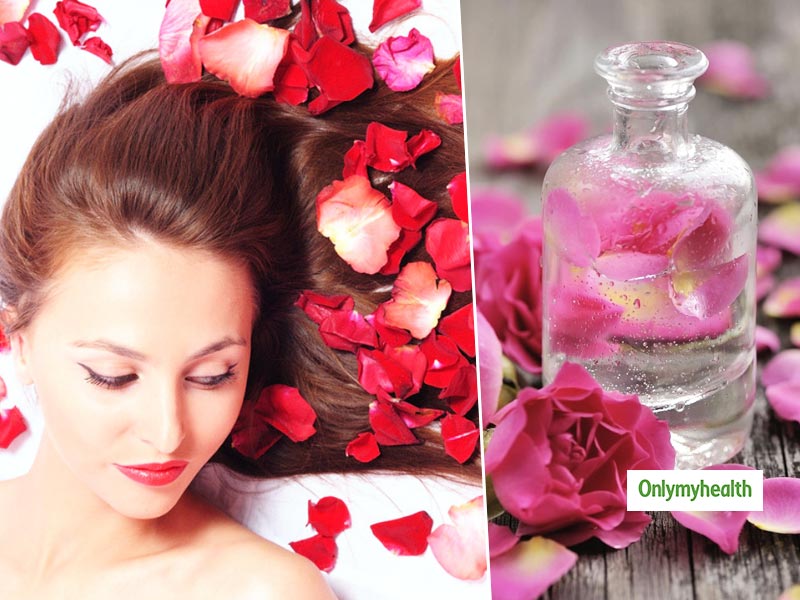 Many people use rose water as a mere skincare ingredient but there are many unexplored benefits. Rosewater also works wonders on hair and helps in improving the health and texture of hair. Also, it gives a natural floral fragrance to your hair which makes them smell fresh. Using rose water on your hair can bring some amazing benefits that you may not have known before, keep reading the article to unlock them.
5 Reasons why you should start using rose water on your hair
Controls oil production in the scalp
If you have oily hair, you should definitely try using rose water on your hair. Due to excess sebum secretion from the glands, your scalp and hair become oily. The pH of rosewater balances the pH of the scalp and controls oil release. Over time, your hair would become less greasy. You can also use fuller's earth or multani mitti on your hair.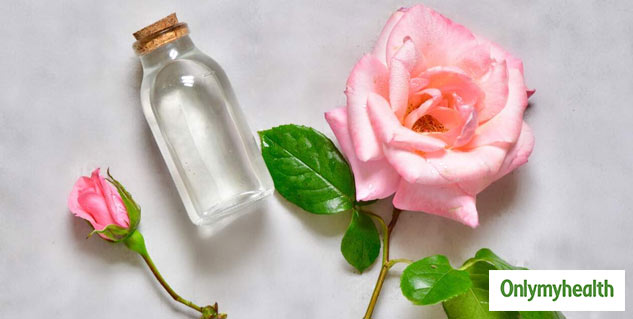 Reduces hair dryness
For people who have dry and frizzy hair, rose water can come to your rescue. Other than proven methods to control frizzy hair, you should also use rose water on a regular basis. The main reason for dryness is pollution and heat. Rose water has soothing and cooling properties that can reverse the damage and hydrate the hair for nourishment.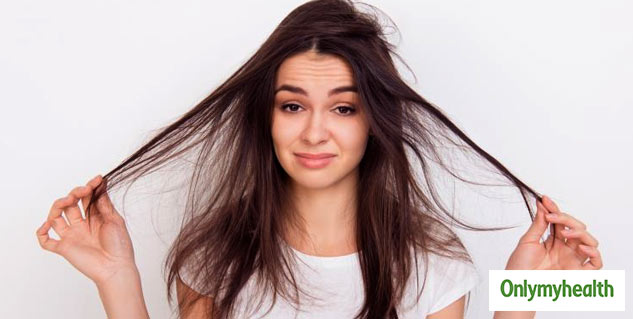 Controls dandruff
One of the common hair problems is dandruff which is also the primary cause for hair fall. If you wish to get rid of dandruff and reduce hair fall, try rose water haircare remedy. Anti-dandruff shampoos only work until you use them but this natural remedy will benefit you in the long run.
Soak fenugreek seeds in rose water either overnight or for at least 4-5 hours.
Grind these seeds to form a paste.
Apply this on your hair and scalp and keep it for 40-50 minutes.
Wash your hair with a herbal shampoo.
Not only your dandruff will be gone but it will also make your hair glossy.
Repairs hair
If you use heat styling tools often, your hair is certainly going to damage faster. Massaging rose water on your scalp regularly can help in reducing the damage and repair the hair. Massaging increases blood circulation and rose water get into the scalp to rejuvenate hair.
You can also add vitamin E to rose water for increasing its nourishment potential. However, along with that, you should also eat a healthy diet, follow a haircare routine and avoid the use of heat on your hair as much as possible.
Also Read: 5 Things Unknowingly Lead To Hair Loss, Stop Before It Is Too Late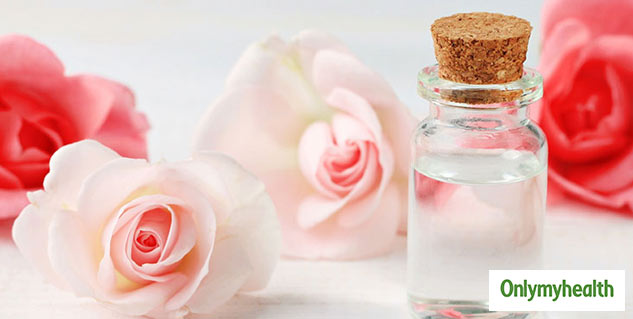 Boosts hair growth
Rosewater is loaded with vital nutrients such as Vitamin A, E, C and B3. We know how great these vitamins are for hair growth. It is very easy to use rose water to stimulate hair growth.
After you are done washing your hair, pour some rose water on your hair and gently massage it into the scalp. Rinse it off. Doing this regularly would make your tresses grow longer and faster.
You must try rose water as a haircare remedy. It is natural, safe and extremely beneficial.
Read More in Hair Care