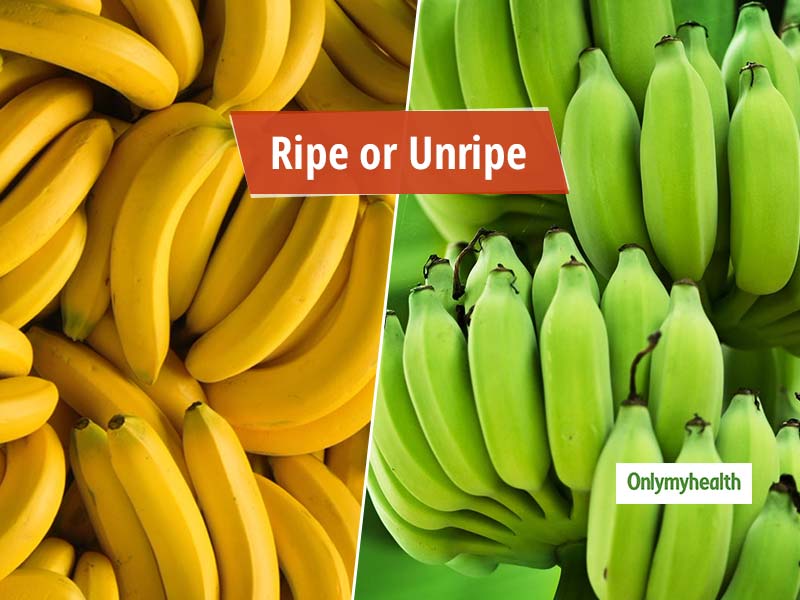 Bananas should be declared as Nation's favorite food. It is one of the most eaten fruits. Feeling hungry, eat a banana; Upset stomach, eat a banana; bad mood, have a banana. It is literally a universal solution for most of the wellness woes. Also, it is an inexpensive fruit that is available throughout the year. But there are two variants of a banana: Green and Yellow or Unripe and Ripe banana. Both of them are nutritionally-rich and consumed by people worldwide. While ripe bananas are sweet, unripe or green bananas do have a slightly bitter taste and firm texture as compared to their ripened form.
Both ripe and raw bananas have some pros and cons in terms of health. Let's get into the details.
RIPE BANANAS
Ripe bananas are easily found with fruit vendors and surprisingly, they serve as a meal for thousands of people in India. It is cheap, filthy, healthy, and easily available which is why a lot of people eat these to save on lunch cost. Let's know all the good and bad things about them.
Benefits
Yellow or properly ripened bananas are very easy to digest as the resistant starch converts to sugar as a banana ripen.
They have a high glycemic index which aids digestion.
Ripe bananas are rich in antioxidants.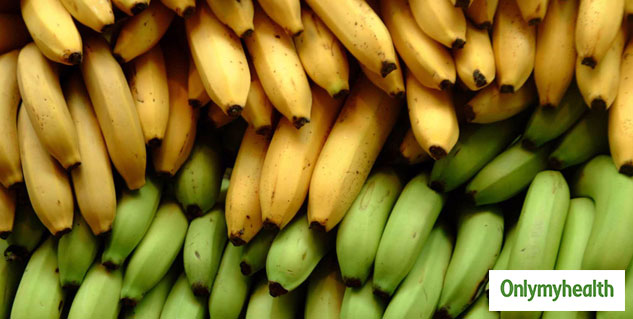 Drawbacks
According to some studies, as the banana ripens, it suffers some micronutrient loss.
The sugar content in ripe bananas is very high.
Eating ripe bananas is harmful to patients of type-2 diabetes
Also Read: A Cup Of Banana Tea Daily Can Aid Weight Loss, Insomnia, And A Lot More Health Issues
UNRIPE BANANAS
Not many people eat unripe or green bananas as they taste terrible if eaten raw. Most of the time, they are cooked and then eaten. You would find a green banana dish, chips, fries, etc.
Benefits
They have high resistant starch content which doesn't get converted to sugar like yellow bananas.
These are low in sugar which makes them good for people who are on a low-sugar diet.
Diabetic patients can eat raw bananas.
These are good for gut health as they have certain probiotic bacteria.
These promote quick absorption of nutrients in the body.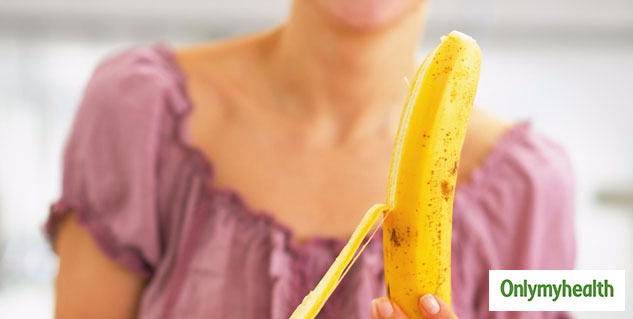 Drawbacks
These contain fewer antioxidants as compared to ripe bananas as antioxidant levels increase as the fruit ages.
High resistant starch content is likely to trigger gastric problems and bloating.
Also Read: 5 Reasons Why Eating Black Quinoa Is Good For Health
The Bottom Line
Ripe or unripe bananas, both are good for health. You can eat either of them to improve your health. However, people with uncontrolled blood sugar levels must avoid eating ripe bananas. They can instead have unripe bananas in different forms.
As per nutritionists, no matter what type of banana you are eating, it totally depends on your body how it processes. It is completely your choice to eat either ripe or unripe banana as per your liking.
Read More on Healthy Diet