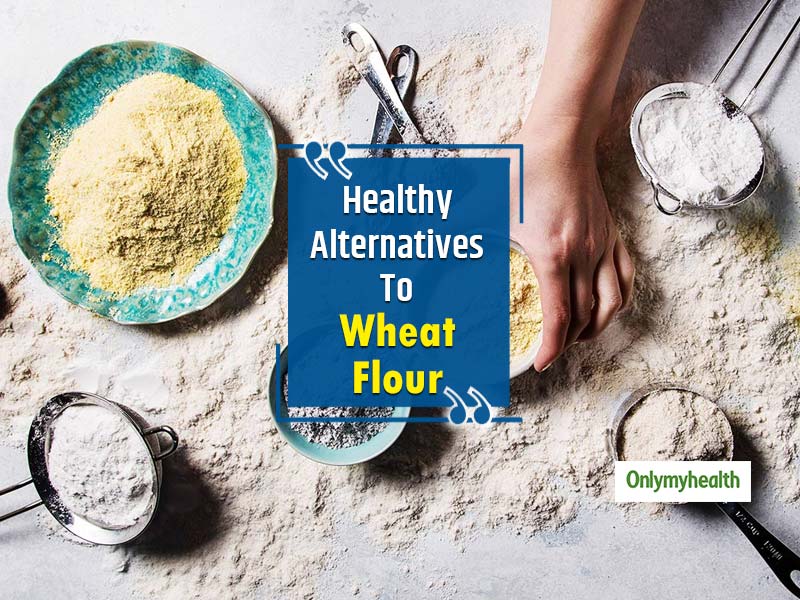 There are several reasons due to which people have to give up on wheat. One of the significant reasons is weight loss. Wheat is the first thing told to eliminate from the diet when on a weight loss plan. Planning meals with this limitation can be a task as roti keeps us full for longer durations. Also, as most Indian dishes are curries, it makes it even more challenging to find a replacement for roti. Also, reasons like gluten allergies add to the list. But in times when we have a healthy alternative for everything, why not for roti.
If you thought you could never have roti ever, think it over and find below listed some healthy alternatives of wheat flour:
Oat Flour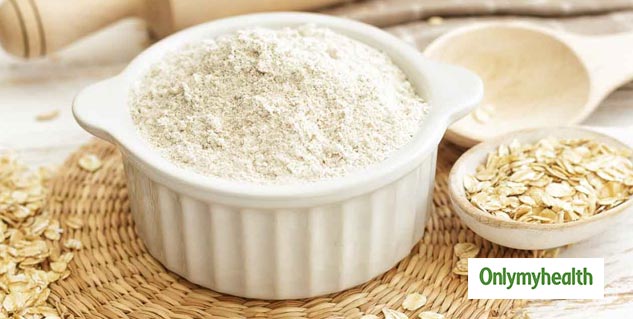 One of the most robust forms of flour, oats consists of several nutrients, including beta-glucan and minerals, which protect us from many severe diseases like diabetes, obesity and cancer. Oats are considered to be a healthy breakfast option as it keeps you full for longer durations. A suitable option for those suffering from gluten intolerance, oat flour is high on dietary fibre. It has the properties to lower cholesterol for it is high in glutinous soluble fibre. It is nutritious and easy to make at home.
HOW TO MAKE:
Grind oats in coarsely powdered consistency
Put 1 small portion of wheat flour, 4 portions of oat flour powder
Add salt and slight ghee for softness
Knead the dough and keep aside for 20 minutes
Also Read: 8 reasons you should eat oats for breakfast
Almond Flour
A popular alternative to wheat flour, almond flour is made of ground almonds. It is extremely rich in Vitamin E, magnesium, which helps in controlling the blood sugar levels. This flour is low in carbs and high in dietary fibre, which makes it extremely healthy for weight loss. It also has a low glycemic index, which makes it a much-preferred option for those with diabetes. Almond flour is also gluten-free, which makes it an excellent choice for those with celiac disease or wheat intolerance.
HOW TO MAKE:
Peel almonds
Blend in a mixer without putting any water
Take the mixture, add salt and slight ghee for greasing the mix
Let the dough sit for 20 minutes before making rotis out of it
Coconut Flour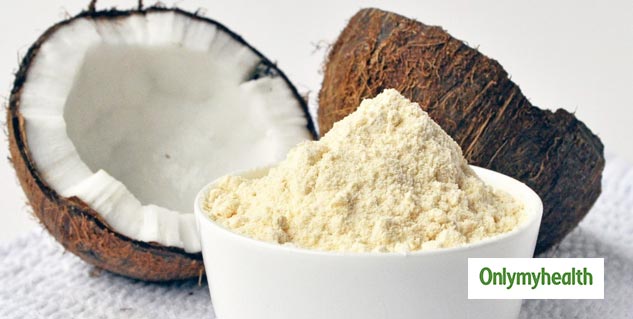 Solely made of coconut, coconut flour is made of dried coconut flesh, which is mild in taste and high in soluble fibre. It is incredibly nutritious and good for the heart. If you are on a weight loss plan, opt for coconut flour instead of regular flour. Also gluten-free, it promotes good bacteria in the gut. It reduces the chances of plaque accumulation in the arteries, which makes it healthy for those at risk of cardiovascular diseases.
HOW TO MAKE:
Take dried coconut, scrape the pulp and leave overnight
Once dried, put the pulp in blender and blend
Blend it in flour consistency and store in an airtight container
Buckwheat Flour
Buckwheat, rich in fibre and flavonoids has the properties to protect, brain, heart, colon, liver, etc. Flavonoids lower the risk of cardiovascular diseases. Gluten-free in nature, buckwheat flour is high in proteins, polyphenols, and minerals. The rutin, quercetin present it in makes it appropriate for those suffering from diabetes or insulin sensitivity. Low on the glycemic index, this wheat flour can help keep cholesterol, inflammation and body fat in control.
HOW TO MAKE:
Put one cup of buckwheat seeds in a blender
Mix for 5 minutes till in flour consistency
Store in an airtight container
Also Read: 8 Whole Grain Foods that can help you Slim Down
Moong Dal Flour
Extremely light on the stomach, moong dal flour is a light replacement to wheat flour and a good source of protein and dietary fibre. Easy to digest, moong dal flour rotis are great to be eaten when suffering from stomach-related issues as they are light and easy to digest. Make moong dal chillas, vegetable pancakes and even moong dal cookies with this flour and give your diet a boost of several health benefits provided by this flour.
HOW TO MAKE:
Spread beans on an oven tray and bake at 400 degree Celsius
Remove from oven and let it cool
Put dal in a blender and blend in flour consistency
Let it cool down and then store it in an airtight container
Quinoa Flour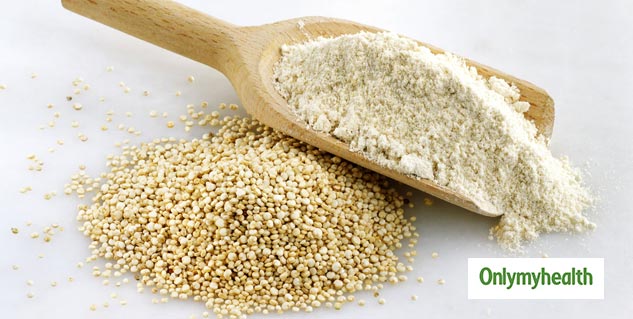 Cultivated primarily in South America, quinoa contains protein, iron, fibre and other elements and has anti-septic, anti-cancer, anti-ageing properties. It is also useful in controlling body weight and blood pressure. It regulates blood loss in the body as well as it is beneficial for patients with osteoporosis, arthritis and heart problems. Skin problems are less in people who consume quinoa regularly as it neutralises the effect of ageing.
HOW TO MAKE:
Take one cup of quinoa
Dry roast quinoa
Blend the dry roasted quinoa in a blender
Strain it in a strainer to remove coarse granules from the flour
Read more articles on Healthy Diet