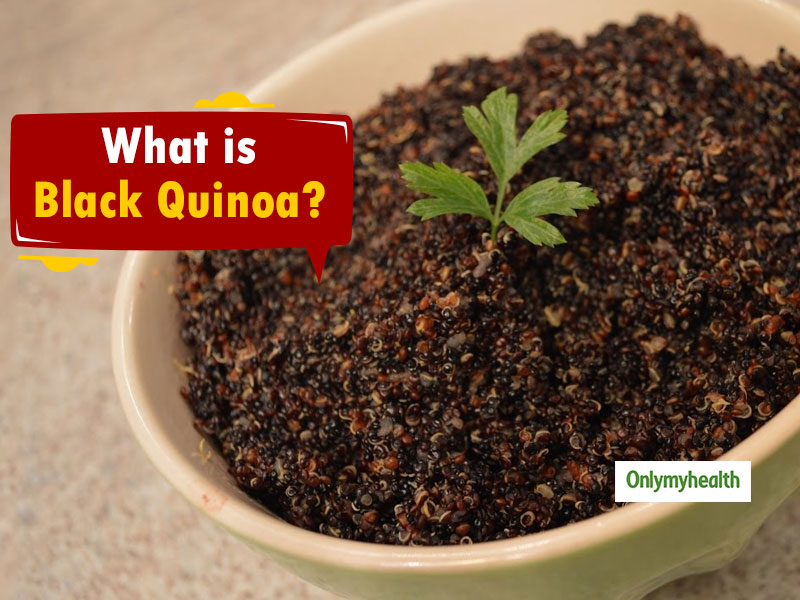 Black quinoa is a variant of quinoa which is healthier than white and red quinoa. It is rich in antioxidants, protein, fiber and a lot of other essential nutrients. Here are some reasons to substitute rice with black quinoa.
While all of us are well-aware of regular quinoa, let us introduce you to black quinoa which is a variant of quinoa that isn't commonly used. Quinoa is an amazing grain for weight loss. Similarly, black quinoa is also advantageous when it comes to providing health benefits.
What is Black Quinoa?
Black quinoa is a variety of quinoa which is a crossbreed of regular quinoa and lamb's quarter which is a kind of grain. It is dark-colored with a crunchy texture as compared to normal white quinoa. Black quinoa tastes slightly sweet and is not easily available in the market. Getting black quinoa might be difficult but if you are someone who craves for tasty and healthy grains, get it. Especially those who are on a vegan diet prefer quinoa over others.
5 Reasons Why Black Quinoa Is The Best
Just like white quinoa, black quinoa is a powerhouse of nutrients. It is rich in iron, protein, B vitamins, copper, manganese, anthocyanins, and alpha-linolenic acid all of which uplift health in multiple ways. Here we have listed 5 reasons to replace your rice with quinoa.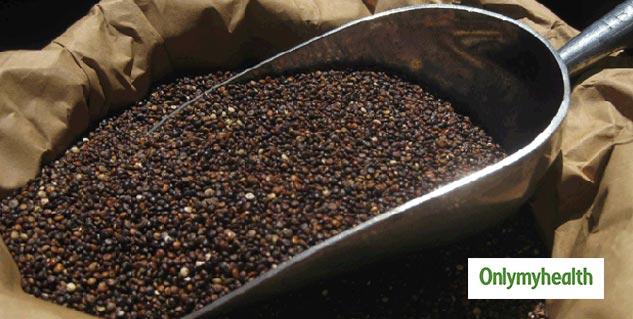 #1 Rich in Antioxidants
The color of black quinoa is due to the presence of anthocyanins. This is a special type of antioxidant that inhibits free radical damage to body cells by protecting from UV rays. These antioxidants are beneficial to secure heart health and prevent chronic illnesses.
#2 Gluten-Free
One of the reasons why black quinoa is preferred over rice and white quinoa is that it is gluten-free and highly nutritious. This is undoubtedly the best alternative to other grains. People who are looking to lose weight should include this in their diet. Black quinoa is a natural gluten-free food.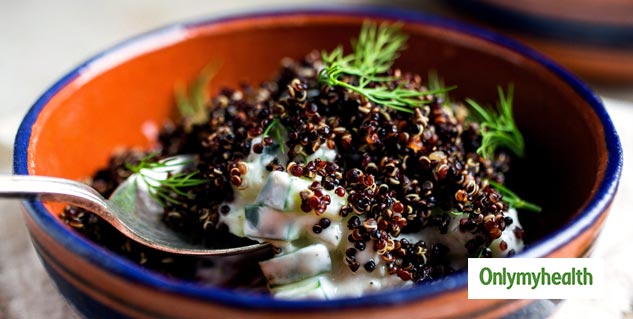 #3 Contains High Amount of Fiber & Protein
Black quinoa is amongst the fewer plant-based grains that contain complete proteins including ten vital amino acids. This is one of the best protein sources in the vegetarian category. It has more fibers than other types of quinoa and best substitue to rice.
Also Read: Quinoa: The supergrain you must add in your diet
#4 Rich in Iron
The iron content in black quinoa is high. It helps in uniform transportation of oxygen to the entire body which can avert a lot of health risks like weakness, fatigue, anemia, etc.
#5 Loaded with B Vitamins
Black quinoa has high amounts of B vitamins which are necessary for a healthy liver and nervous system. These protect cardiovascular health and decrease inflammation.
Also Read: Major Health Risks Associated With The Consumption Of Artificially Ripened Fruits & Vegetables
Does black quinoa cause side effects?
There are no major side-effects of consuming black quinoa but some people may face a few minor issues such as:
Indigestion
Upset stomach
Food-borne illnesses
Not all people would suffer from these complications but it is important to eat them in proportion. Overconsumption of anything is bad. Keep that in mind.
Read More on Healthy Diet