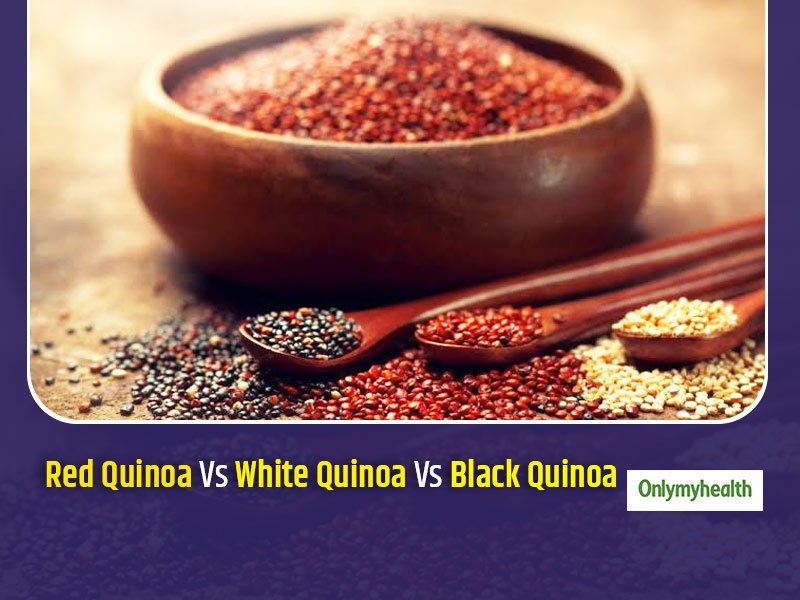 Quinoa are oats are considered as world's most famous healthy foods. Quinoa is nutrient packed and has many health benefits. It is basically a flowering plant that is used for its edible seeds. There are majorly three types of quinoa, basically red quinoa, black quinoa and white quinoa. White Quinoa is mostly seen in Indian households. It is a wholesome nutritious meal in itself that can be a good breakfast option. Moreover, it is available in the markets, online and is easy to make at home. Quinoa seeds are naturally gluten free and good sources of protein, fiber, amino acids, antioxidants, Vitamin B and many other minerals compared to other grains. One should surely incorporate quinoa in their daily diet. Onlymyhealth editorial team spoke to Dietician Swati Bathwal about the nutritional facts, health benefits and overall comparison between red, black and white quinoa.
Red Quinoa health benefits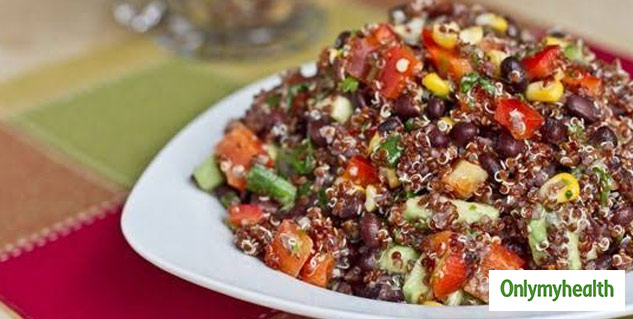 Choosing which coloured quinoa to have totally depends on the preference of colour, texture, crunchiness and benefits. Red quinoa is a good source of protein, fiber and antioxidants. Its beautiful, vibrant red colour makes it more attractive to have it with a bowl full of veggies. It is mostly considered very similar to white quinoa. Here are the health benefits of red quinoa:
1. Good for heart health
Red quinoa has high amount of nutrients like potassium, vitamin C and fiber, that are good for your heart. Heart's health depends upon your diet intake. The food items that you consume everyday can have a deep impact on your heart health. Consuming quinoa has proved to benefit heart health and reduce the risk of cardiovascular diseases.
2. Rich in antioxidants
The items that are rich in antioxidants can help your body as well as skin. It protects you from damage and many chronic diseases too. Red quinoa has high amounts of antioxidants and can help in boosting your health.
3. High in fiber
Fiber present in red quinoa elps in keeping your stomach full, leading to a better weight loss journey and digestive system improvement. It is important to consume fiber to avoid many health problems like constipation. So, having quinoa can increase fiber in the body and enhance your health.
Nutritional facts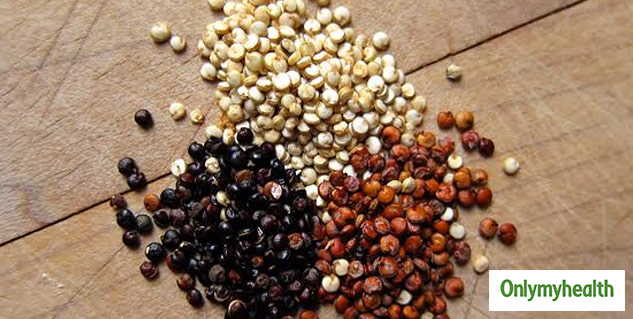 Here are nutrition facts of cooked red quinoa (One serving red quinoa -185 grams):
Calories: 222
Carbohydrates: 40 grams
Fiber: 8 grams
Protein: 8 grams
Sugar: 2grams
Fat: 4 grams
Black Quinoa health benefits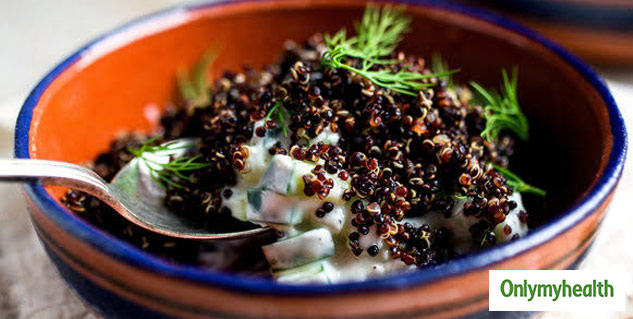 Black quinoa is crunchy and takes the longest time to cook. It has the strongest nutty flavour too. This colour is preferred by maximum number of people. Black quinoa is a complete plant based protein and has the highest amounts of fiber. In fact, it has the lowest amounts of fat present in it. Here are the major health benefits of consuming black quinoa:
1. Good source of protein
Black quinoa is a very good source of protein. It is highly beneficial specially for lactose intolerants who can't consume dairy products. In fact, vegetarians can have quinoa as a replacement of meat products.
2. Low in fat
As mentioned above, Black Quinoa is low in calories and has high fiber content. Both these things can keep you full without gaining weight, resulting as a help in your weight loss journey. It is delicious, nutrient packed and a weight loss friendly grain.
3. Helps in building muscles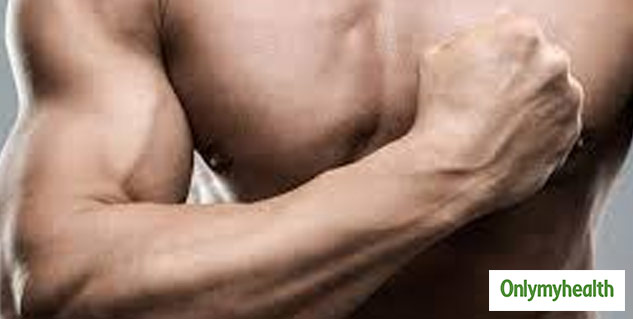 Black quinoa helps in gaining energy and strengthening your muscles. You need proper nutritional diet, post workout so quinoa can be a good recommendation. Building muscular strength is another health benefit of consuming it.
Nutritional facts
Here are nutrition facts of cooked black quinoa (serving of 0.25 cup):
Calories: 160
Total fat: 2.5 grams
Carbohydrates: 30 grams
Sugar: 2 grams
Fiber: 2 grams
Protein: 6 grams
White Quinoa health benefits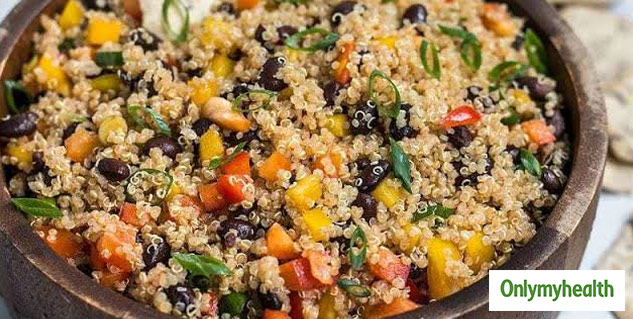 A little off White in colour, this type of quinoa is the most popular one that is available in the market. It is also a high nutrient food and is counted as a whole meal altogether. White quinoa is the least bitter and has a nutty flavour. It is the chewiest and takes very less time to cook. Here are the health benefits of having white quinoa:
1. Helps in boosting digestion
Your digestive system has to maintain a cycle in order to maintain proper functioning of the body. Fiber is a necessary element to enhance your digestive system and quinoa contains high amounts of fiber, which helps in enhancing your digestive system and keeping it healthy.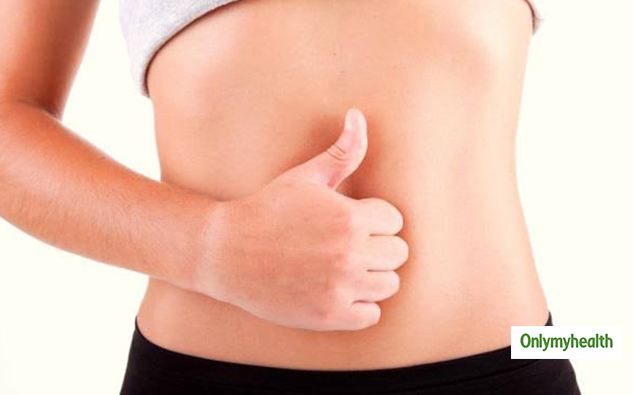 2. Rich in iron
A balanced nutritious diet is necessary for growth and protection from diseases. Therefore, it is also important to include iron rich foods in your meal. White quinoa is a rich source of iron, that is good for red blood cells and hemoglobin formation.
3. Aids tissue growth
White quinoa is the most popular one and is high in amino acids. The main amino acid called lysine helps in tissue growth and repair. You can consume it alag everyday but in a moderate portion as overconsumption can have negative impacts.
Nutritional facts
Here are nutrition facts of cooked white quinoa (one cup):
Calories: 200
Carbohydrates: 43 grams
Protein: 4 grams
Fat: 3 grams
Fiber: 3 grams
Sugar: 0 grams
Conclusion: What colour quinoa is the healthiest?
These were the health benefits and nutritional facts of different types of quinoa by Dt. Swati Bathwal. You can incorporate quinoa in your diet in salads, cereals, pancakes, porridge, etc. Concludingly, she said, "It depends on individual preferences and their ability to digest and absorb is the key in choosing which one is better over the other. People who have leaky gut or poor digestion they must first begin with white quinoa, people who are looking for more energy and strength they should prefer black quinoa." She further added, "Quinoas are like amaranth seeds which are also rich in folate. I often suggest people to swap rice with quinoa to get more nutrients and health benefits and it is a great way to add more protein, iron and fiber to a vegetarians or vegans diet."
Read more articles on Healthy diet