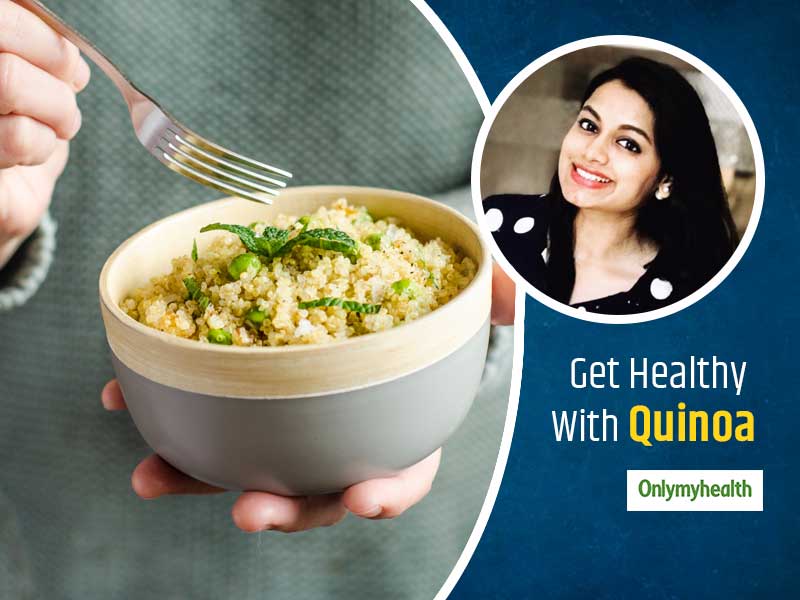 Quinoa is a healthy gluten-free grain that is exceptionally good for your gut. It is the best substitute for rice and aid weight loss.
Quinoa is a seed grain and it is completely gluten-free. It is not a cereal grain or a part of the grass grain family. Quinoa originated in South America about 5000 years ago. It is a nutrient-dense food rich in manganese, phosphorus, magnesium and iron. The best thing about quinoa is versatile and it can be used to prepare in a number of different ways it can be had for breakfast, lunch or dinner. Another great thing is that it has all nine essential amino acids that your body requires. There are about 1800 varieties of quinoa and the three many types: White, Red & Black. White quinoa has a more neutral flavor. So, if you are starting to include in your diet then you should start with a white one and the red one and black quinoa earthy flavor. Dr. Rohini Somnath Patil, Nutritionist and Founder of Nutracy Lifestyle is telling 3 recipes, read them in this article.
Health Benefits of Eating Quinoa
1. Gluten-free (hence it is one of the best gut-healing food)
2. Good source of dietary fiber
3. Low glycemic index and therefore good for diabetics.
4. One of the most nutritious complex carbohydrates.
5. Keeps to fuller for a longer period
6. Best for lunch and breakfast.
Here are the 3 Quinoa recipes for a healthy diet
1. Quinoa Poha with green peas
Poha is one of the most popular breakfast recipes in our country. However, it can be made even healthier and complete by twisting the recipe slightly, with a change of grain choice. An alternative healthier than flattened rice such as quinoa completely fulfills the nutrient needs.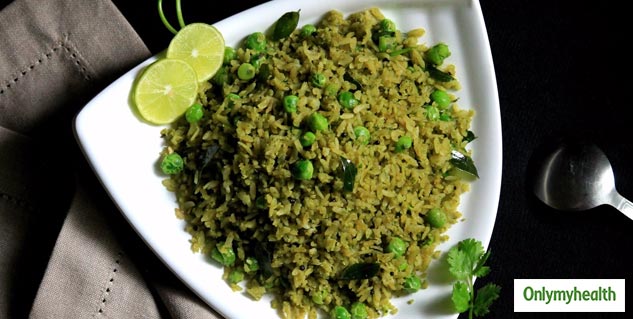 Ingredients:
Quinoa 1 cup
Mustard Oil 2 Tbsp.
Mustard seeds 1/2 Tsp.
Curry leaves 2-10
Onions finely chopped 2 medium
Turmeric powder 1/4 Tsp.
Green chili chopped 1
Potatoes boiled, peeled and cubed 1 Medium
Green peas 2 Tbsp.
Salt 1Tsp.
Red Chilli powder 1/2Tsp
Lemon Juice 1 Tbsp.
Roasted Peanuts 2 Tbsp.
Fresh coriander chopped 1 Tbsp.
Fresh coconut grated 2 Tbsp.
Method:
Wash and rinse the quinoa well. Bring quinoa in a nonstick pan with 3 cups of water. Allow boiling. Cover and cook on low heat for 20 minutes.
Heat oil in a nonstick pan. Temper the mustard seeds and curry leaves and sauté for a few seconds, until they start spluttering.
Add onions and sauté till golden brown. Next, add turmeric powder, green chili, red chili powder and sauté well.
Add boiled potatoes and green peas and mix well. Sauté for 10-15 minutes and add the cooked quinoa, salt and mix well.
Add lemon juice and mix well. Turn off the heat and transfer the poha in a serving bowl.
Sprinkle roasted peanuts, coriander leaves and grated fresh coconut and serve hot.
Also Read: Tea Therapy, Tea Guide For The Day For Healthy Living
Quinoa Pulao Recipe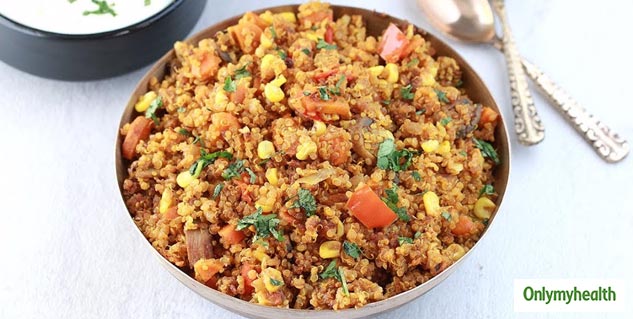 Ingredients:
Quinoa – 2 cups
Canola Oil – 2 tbsp
Bay Leaf – 1
Cinnamon Stick – 1″ piece
Black Cardamom – 1
Green Cardamom – 2
Cumin Seeds – 1/2 tsp
Black Pepper – 4 or to taste, roughly crushed
Cloves – 4, roughly crushed
Turmeric Powder – 1/4 tsp
Onions – 1/2 medium, finely chopped
Ginger – 1 tbsp, minced
Garlic – 1 tbsp, minced
Green Chilies – to taste, finely chopped
Corn – 1 cup
Green Peas – 1 cup
Carrots – 1 cup
Garam Masala – 1 tsp
Coriander Powder – 1 tsp
Cumin Powder – 1/2 tsp
Salt – to taste
Water – 3 cups
Lemon/Lime Juice – to taste
Method:
1. Wash Quinoa and soak in ample water for 30 minutes.
2. Drain all water and set aside.
3. In a pan, heat Oil on medium heat.
4. Add Whole Spices – Bay Leaf, Cinnamon Stick, Black and Green Cardamom. Cook for 30 seconds.
5. Add in Black Pepper, Cloves and Cumin Seeds. Let them sizzle.
6. Add Turmeric Powder and Onions. Cook for 1 minute.
7. Add Ginger, Garlic and Green Chilies, mix and cook till Onions get translucent.
8. Add Quinoa and roast 5 minutes.
9. Add Vegetables, Garam Masala, Coriander Powder, Cumin Powder and Salt. Mix
10. Pour in Water and add Lemon Juice.
11. Mix and let the water come to boil.
12. Reduce flame to low, cover with a tight lid and cook for 30 minutes.
13. Remove lid, fluff Quinoa gently, cover and let it rest for 5 minutes.
14. Garnish with Cilantro and serve.
Also Read: Boost Immunity With Chyawanprash, Learn To Make Chyawanprash At Home
Quinoa Upma Recipe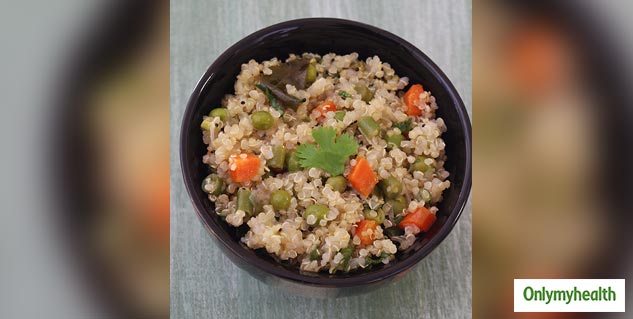 Ingredients:
1.Quinoa
2.Oil
3. mustard seeds
4. split black gram or yellow lentils
5.green chili
6. curry leaves fresh or frozen
7. finely chopped red onion
8. chopped cashews
9. ginger
10. carrots
11. peas fresh or frozen
12. salt
Method:
1. Wash the quinoa several times, drain and keep aside.
2. In a medium skillet, add oil and heat at medium.
3. When the oil is hot, add mustard seeds and urad dal and let them sputter or sizzle for 15 seconds.
4. Add chili, asafoetida and curry leaves and cook for half a minute.
5. Add onions and cashews and cook for 4 to 5 minutes or until translucent.
6. Add ginger, carrots, and cook for 2 minutes.
7. Add quinoa and roast for 2 minutes with the veggies. 8. Add salt, water, peas, cover and bring to a boil.
9. Reduce heat to low-medium, cover and cook for 15 minutes.
10. Let the quinoa sit covered for 5 minutes. then uncover, fluff and serve.
11. Garnish with cilantro and generous lemon juice.
12. Serve as a side, or as breakfast with hot masala chai.
Read More in Healthy Diet