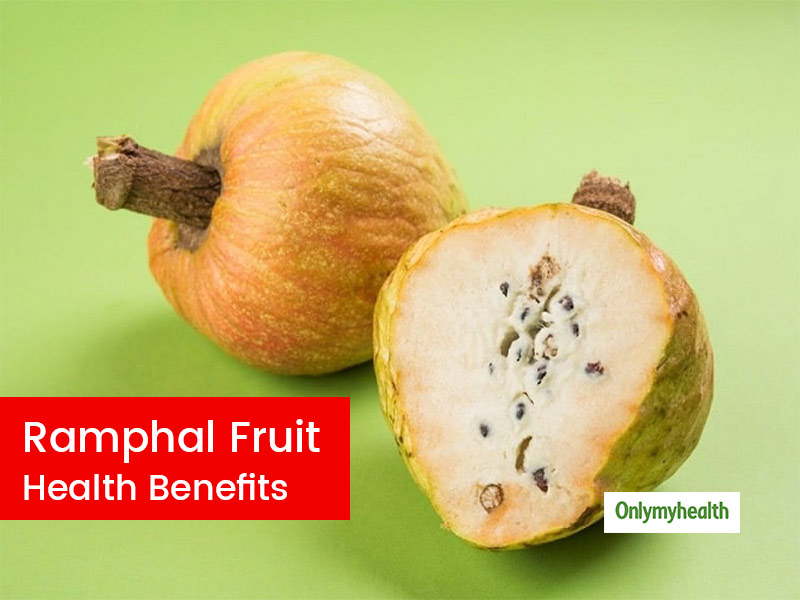 What is the best approach to keep yourself healthy? One must have a nutritious diet, as your diet directly affects your health. With the help of a good diet, you can get yourself fit and at the same time, eliminate the risk of many diseases. There are many fruits and vegetables, which work to remove many of your ailments. Therefore, regular consumption of such fruits and vegetables can keep you healthy. One of these fruits is Ramphal, which has many tremendous benefits for health. Ramphal is a tropical seasonal fruit with a close resemblance to sitaphal as it hails from the same family. Predominantly found in Assam, Gujarat, West Bengal, Maharashtra, Kerala, Tamil Nadu and a few other states. Ramphal is a fruit of a semi-evergreen deciduous plant known as custard apple, wild sweetsop, soursop, bullock's heart is very similar to custard apple in taste. However, maybe not all of you will know about Ramphal, but those who know it will not know many benefits. Today, let us tell you that if you regularly consume Ramphal in your diet, it can overcome many problems related to your health.
Ramphal (bullock's heart) nutritional profile shared by Sweedal Trinidade, (Senior Dietetics Officer, Dietary Services P.D. Hinduja National Hospital and MRC, Mumbai)
100 g of the fruit contains: 70 kcal
15.7 g carbohydrates
20mg phosphorous
2mg Vitamin B6
30mg of calcium
19mg vitamin C
2.5g fibre
6g fat
Nutritional health benefits of consuming Ramphal (bullock's heart)
This fruit has numerous health benefits, including the capability for fighting diseases like cancer, but it has never achieved its due credit despite this. This fruit is abundant with Vitamins, iron, and calcium is beneficial in terms of health for diabetic people, building immunity, anaemia and even fighting acne.
Ramphal helpful in reducing weight: Ramphal can also be an excellent companion to your weightloss journey. If you want to lose weight, you can take help of Ramphal. Consuming it regularly can help in reducing your weight. Besides, it is imperative to consult a doctor before eating anything if you are taking any medicine. If you are beginning to consume Ramphal, then keep in mind that you should contact the doctor for this and take advice from them in what quantity it is right for you.
Ramphal is beneficial for diabetes patient: Diabetes patients need to take special care of their diet to stay healthy for a long time (with a healthy lifestyle). If a diabetic patient does not control his diet, his health may deteriorate further. Therefore, it is crucial to keep an eye on catering primarily. Ramphal is a fruit that can be beneficial for diabetes patients in many ways. Ramphal contains elements that reduce blood sugar in the body.
Makes the immunity strong: Vitamin C and antioxidants contribute to boosting immunity. Often, people whose immune system is weak; they fall prey to diseases. A weak immune system can increase your risk of infection and viral. In this case, Ramphal can help strengthen your immune system because it is rich in vitamin C, which helps improve immunity. Apart from this, vitamin A and B are also found in Ramphal.
Energy and iron-rich fruit (Ramphal): Being rich in carbohydrates is an excellent source of instant energy. Ramphal prevents heart-related issues as the Vitamin B6 present in it controls the fat collection near the heart. Vitamin B6 also prevents the development of kidney stones. Ramphal helps treat anaemia as the iron present in it helps produce haemoglobin and transport of oxygen to the body's cells.
Ramphal is a remedy for hair loss and acne: If you are over 30 and have acne, you can take Ramphal. It works to make your skin healthy as well as maintain the glow in your skin. Nowadays, most people are worried about hair loss, but you can get rid of this problem if you consume Ramphal regularly. The amount of vitamin C in the Ramphal is high, which is very beneficial for skin and hair.
Side effects of consuming Ramphal (bullock's heart) by Nutritionist Manisha Chopra
The seed kernel of the fruit have insecticidal properties; hence fruit should be consumed with caution.
The fruit is high in sugars; therefore, portion size should be considered by people with diabetes.
Eating Ramphal in winters can cause cough and cold.
Here are some exciting ways by Dietitian Manisha Chopra to consume Ramphal (bullock's heart)
"It is a great fruit to add to your diet. There are numerous ways of adding Ramphal to your diet, although some favourites recipes are Ramphal frozen yoghurt and Ramphal milkshake due to its creamy texture that gives so much of body to the recipes. It can also be incorporated in custards and pudding" says Indrani Sarma, Founder- Indulgence Foods.
Ramphal Rabdi/Kheer: Rabri and Khurchan are more preferred in North India. It is also eaten with Malpua, Jalebi and Imarti. Let us tell you to make Ramphal rabri today.
Also Read: 9 Foods That Have More Vitamin C and Antioxidants Than Orange
Ingredients for Ramphal Rabri
Milk - 1 litre (full cream, 5 cups)
Sugar - 50 grams (1/4 cup)
Ramphal: 2-3 Ramphal (peeled and chopped)
Pistachios - 4-5 (finely chopped)
Almonds - 2 (finely chopped)
Green cardamom - 2-3 (peel and grind)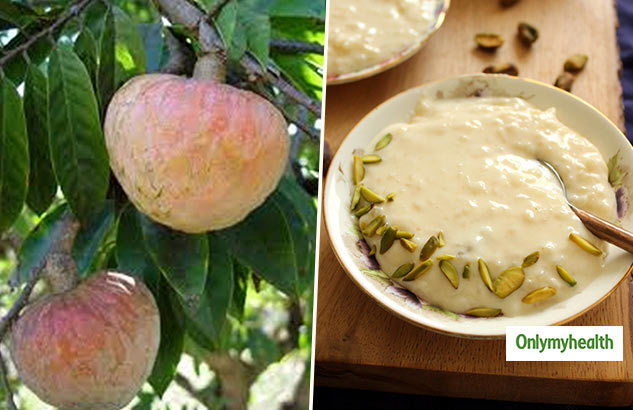 Ramphal Rabri Recipe
Put the milk in the frying pan and keep it warm. When the milk comes to a boil, reduce the gas.
As soon as the light layer of cream comes from the milk, apply it on the side of the pan.
After some time again, the cream comes to the milk's upper surface, pick it up, and fry it.
Allow the milk to boil on a low flame and keep the cream layer on the side of the pan. Likewise, keep rubbing the layer of cream.
The layer of frozen cream on the side of the frying pan will dry, and this is to be done again and again when the cream is gathered around the frying pan.
Only a third of the milk is left in the pan, sugar and chopped pistachio, almonds, ramphal and cardamom in the remaining milk.
Mix and turn off the gas and add sugar to the remaining milk. Scrape the cream from the sides of the pan with a spoon and mix it into the milk.
Do not stir excessively while adding the crushed cream layer (khurchan) to the milk. Your rabdi is ready.
Ramphal Custard Recipe: You can make Ramphal flavoured custard too.
Ingredients for Ramphal Custard
Vanilla Custard - a little over 1/4 cup
Sugar - 3/4 cup (150 grams)
Cream - 1 cup (200 grams)
Milk - 1 litre (full cream)
Ramphal - 200 grams
How to Make Rampahl Custard?
Put milk in a vessel to boil, save 3/4 cup cold milk. Add the custard powder to the remaining cold milk and mix well. After boiling the milk for 4-5 minutes after the milk boils, add the custard solution, stir the milk with a spoon, add all the custard solution and mix it well. Add sugar as well. While stirring the custard continuously with milk, cook for 7-8 minutes until it thickens. Churn and whip the cream.
Peel the ramphal and cut it into small pieces. After the cooked custard cools down, add chopped Ramphal and cream to it. Keep the prepared fruit custard in the fridge for 2-3 hours and serve it later on!
Also Read: 5 Healthy Chutneys to Boost Immunity and Secure Health
Ramphal milkshake/smoothie recipe: Blend the Ramphal pulp, fresh cream, milk, your choice of sweetener and make a milkshake. Serve it with a drizzle of honey syrup. Add Ramphal, two glasses of milk, cinnamon and nuts. Blend everything into a smoothie.
Ramphal ice-cream/kulfi recipe: This apart, Ramphal homemade ice cream is also a good bet, while consuming the fruit as it is or as toppings in your favourite custard are excellent too. Ramphal flavoured kulfi can be a summer treat for everyone, including kids.
Ramphal frozen yoghurt recipe: Make your favourite Ramphal frozen yoghurt by adding equal quantities of Ramphal pulp, greek yoghurt, little honey, a dash of lime juice, blend and freeze it. Serve it with nuts and a drizzle of maple syrup.
Read More Articles in Healthy Diet