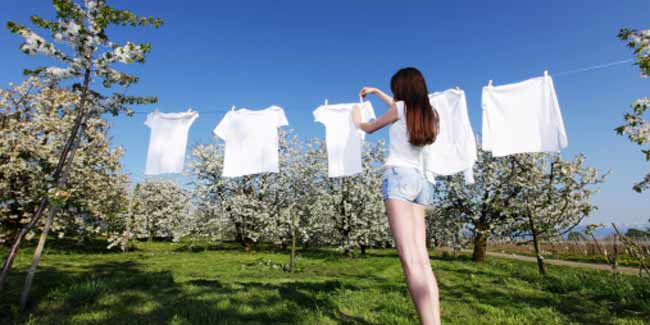 More often than not, you find your regular detergent ineffective in removing murky stains from your favourite whites. Here are great quickies to do so.
There are so many conspirators against your whites–cooking grease, grape juice, dusty smudge, salsa sauce and what not! White clothes seem to attract stains and the more you wash them, the duller they seem to become. Not to mention, the stains never get off, they just become lighter but stay permanent. Everyone likes a crisp and bright wardrobe and so we have brought to you some amazing home remedies to keep your white clothes white. You won't have to drown your hard earned cash into the latest non-effective stain-fighting product ever now!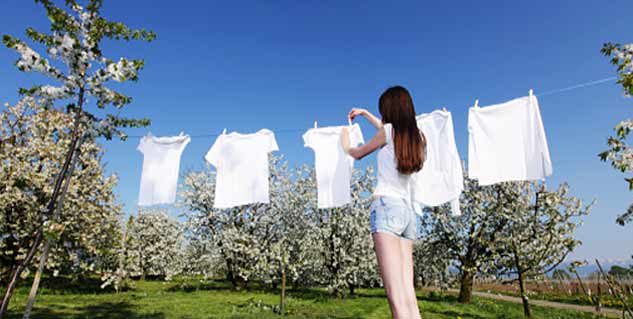 Baking soda
Sprinkling some baking soda on your wash can ensure a fresher scent and crisper colour for your whites. If you sweat a lot, you must be perennially pestered by perspiration stains and that's when baking soda becomes all the more useful. Mix four tablespoonfuls of baking soda in half a cup of warm water and pre-treat your whites with this solution. Rub it onto minor stains and leave for two hours before washing. If there are persistent stains on white collars, add a bit of vinegar to this solution.

Ivory soap
Rub on a clean bar of white soap, such as ivory, on the isolated stain on your white clothing. Use your fingers or a toothbrush to spread the soap evenly on the stain but make sure you are not very harsh on the fabric. Rinse with cold water and pop goes the stain!

Lemon juice
A lot of times your whites are ruined by rust and discolouration caused by minerals. Add one cup of lemon juice to the wash cycle to remove such stains. Lemon has bleaching properties that not only removes stains but also leaves clothes smelling fresh. You could also soak your whites in a tub of hot water with a few lemon slices.

Salt and cream of tartar
Another great way to remove rust stains from whites is to mix equal amounts of salt and cream of tartar and pre-treat your clothing with the mixture. You should place a clean towel beneath the garment you wish to treat so that the applied mixture doesn't seep through the cloth. After spreading the remedy on the rust stain, let the garment dry in the sun. If the stain goes away, wash as usual and if it doesn't, repeat the process.

And that's how, you can always look white and bright!
Image Source: Getty
Read more articles on Healthy Living.