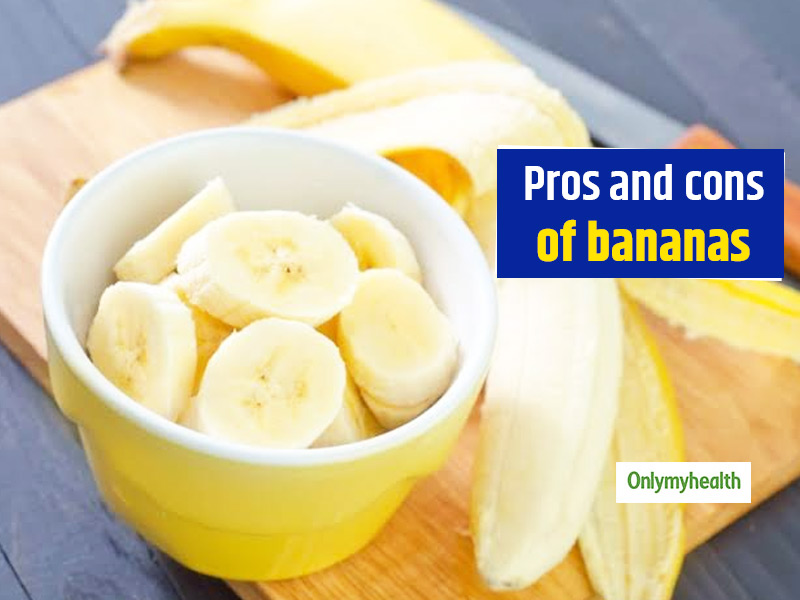 People eat bananas as their wholesome pre and post workout food. Here are the pros and cons of having it by a nutritionist. Read on.
We try to maintain a healthy balanced lifestyle especially by consuming a nutritious diet. It not only helps in keeping an optimum weight, but also a check on your health and beauty care routine. Fruits and vegetables can very conveniently contribute in doing so. One of the fruits that is very beneficial for our body is banana. It is like a favourite fruit for a lot of people and kids as well as the elderly love having it. In fact, the nutritional value of banana is also very high. However, excess of anything can result in being a side effect of even a healthy food item. If there is no overconsumption, then bananas can be very good for your health. Onlymyhealth editorial team talked to Dr. Megha Jaina, Clinical Nutritionist, BLK Super Speciality Hospital, Delhi, about the advantages and disadvantages of having bananas.
Pros and cons of having bananas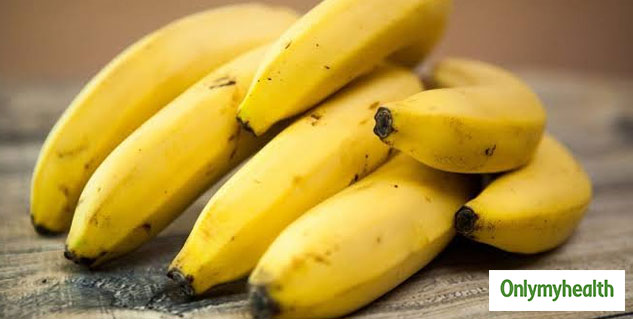 According to Dr. Megha Jaina, "Banana is a very versatile fruit and can be eaten round the year. It is a preferred item for pre and post workout meal. On the other side, banana is a complete food in itself. But, sometimes people include it in their fat diets and eat six bananas and glasses milk, which is not advisable neither for gaining nor losing weight. It should be consumed in moderation." Here are the pros and cons of having bananas:
Pros:
1. Instant source of energy
Having banana can be really good for growing kids as it is an instant source of energy. Its nutrients can be very beneficial for children and adults. In fact, bananas even have resistant starch.
Also read: Do You Know Green Bananas Can Aid Weight Loss? Read Other Health Benefits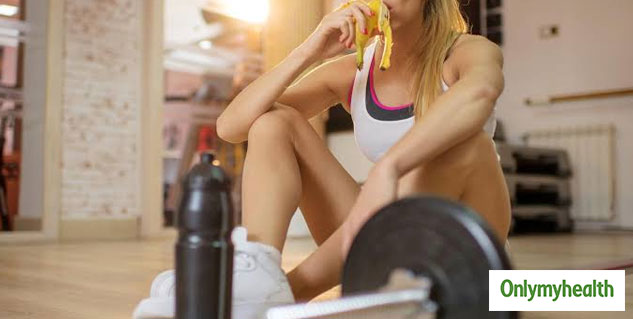 2. Rich in potassium and fiber
Fiber present in bananas helps in keeping your stomach full, leading to a better weight loss journey and digestive system improvement. It is important to consume fiber to avoid many health problems. So, having bananas can increase fiber in the body and improve your health.
3. Good for unstable heartbeat
Bananas are even good for heart patients as it plays a role in stabilising unstable heartbeat. Therefore, incorporating banana in your diet and in moderation can be good for heart patients too. But, there is surely this condition that they shouldn't be diabetic.
Cons:
1. Doesn't have vitamin C and protein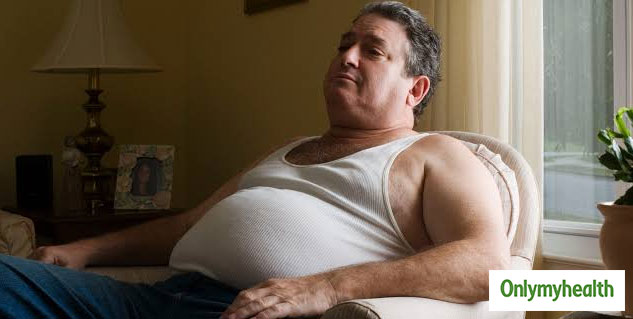 Having too much bananas can result in weight gain too. Especially, if you are on a weight loss journey, excessive consumption of bananas is not suggested. It does not have high amounts of vitamin C and protein present in it.
Also read: Ripe vs. Unripe Bananas: Know The Difference Between Them and Which Is Better
2. Pre diabetics, insulin sensitives and obese shouldn't consume
It is strongly adviced that pre diabetics, insulin sensitives and obese people should not eat banana. It is observed that their blood sugar increases after having banana. People who even have cold and cough are adviced not to have bananas. And, individuals with high potassium value in their blood also shouldn't consume bananas.
3. Constipation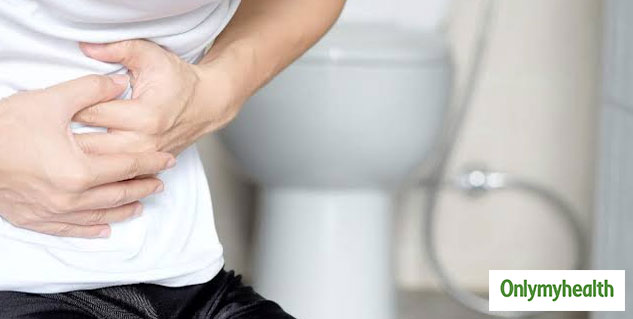 If you eat too much bananas, then it can cause constipation. Unripe bananas can lead to constipation as they contain a lot of starch. It will disturb your body's digestion system and make it hard for you. to digest well. Bananas also have a lot of fibre present in them that draws water from the intestines. It can make you even more constipated if you are not drinking enough water.
According to Dr. Megha, "There are not many as such side effects of bananas, but there are in clinical terms for overconsumption. And, any other seasonal fruit can be a healthy alternative as every fruit has its own elegance. All the fruits are rich in vitamins, minerals and fiber. One has to see what fruit is suiting them. It all also depends on an individual's lifestyle.
Read more articles on Healthy diet