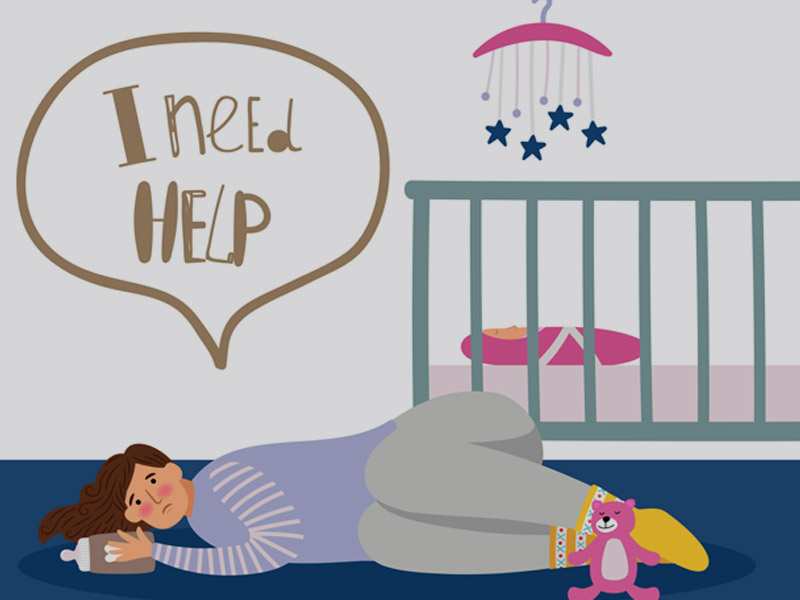 Giving birth to a child bring along many changes in a women's body and thus it leads up to emotional tensions as well. Motherhood is considered as one of the most beautiful phases of women's life. But sometimes the ups and downs that come along with it actually have an impact on the mental health of the person. There are many factors that play a role in postpartum mental health conditions. During the phase of postpartum birth, all the mental health issues fall under the category of postpartum psychosis. Let us know about symptoms and effects it can have on health of a woman.
What is Postpartum Psychosis?
Dr. Tanu Chowdhury, Clinical Psychologist from Healthcare Clinic, Lucknow talked about conditions that affect postpartum psychosis in people. She told that if there is extreme mental illness which comes as a response of giving birth to a new born baby, then it is categorized as postpartum psychosis. Postpartum psychosis could prove to be very traumatic to the woman post birth of the child. In some cases, women have also got bipolar disorder, which is actually a part of depressive disorder. The most devastating effect of postpartum psychosis is when it harms the child, physically or mentally.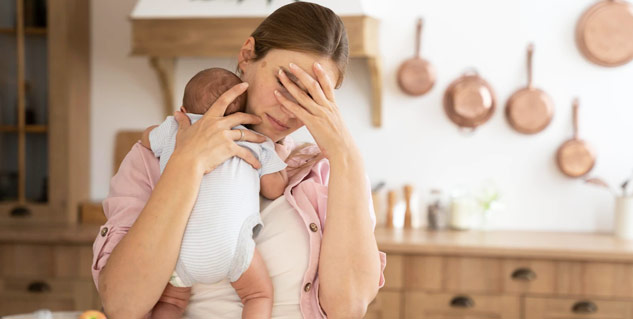 Risk of Postpartum Psychosis
This is not so common and happens to few women only. If we talk about numbers then only 2 in some 1000 women experience postpartum psychosis. This conditions usually occurs within some 2-3 days after delivery of the child.
Conditions affecting Postpartum Psychosis and Postpartum Depression
There are different types of postpartum psychiatric illness that could affect your health, here are various types of psychotic conditions that could possibly happen.
1. Postpartum Blues
It is estimated that around 50-80% of the women have experienced some kind of postpartum blues. There are symptoms that have been associated with postpartum blues. This is a condition that includes the following the symptoms-
Tearfulness
Anxiety
Irritability
Changes in mood
Also Read- Mother's Day 2022: Importance Of Mother's Mental Health, How It Impacts Children
2. Postpartum Depression
This is the most common type of postpartum mental health disorder which is most common in terms of occurrence. Symptoms of depression and women can last for two to three weeks, depending on the condition of women. There are different symptoms that could be associated with postpartum depression. Here are some of them that you need to be aware of-
Consistently having sad mood
Feeling guilty
Having a worthlessness or inadequacy
Anxiety
Fatigue or sleep disturbances
Having difficulty concentrating
Changes in appetite

3. Postpartum Psychosis
Most of the doctors consider postpartum psychosis to be a part of severe mental health effects. It is quite common for most of the new mothers to have episodes of sadness, fear and anxiety. This could be due to various reasons and mental health pressures that occur with the occurrence of her new baby child. When these symptoms are prominent, then they could potentially turn their generous for the health. Therefore, it is important that you seek help from an expert.
Also Read- What Is Post Traumatic Stress Disorder, Know Recovery Tips
Symptoms of Postpartum Psychosis
Psychosis refers to conditions when a person loses touch with reality. In the condition of psychosis, people may start hearing, seeing and believing things that are not true. Postpartum psychosis could be very critical condition for new mothers, especially for her baby.
Postpartum psychosis symptoms are quite similar to bipolar, or manic disorder symptoms. Episodes of postpartum psychosis usually begin with inability to sleep and feeling restless. Here are some symptoms that you need to be aware of-
Auditory hallucinations that seem to be real but aren't.
Delusional beliefs that are usually related to the child. This could be quite traumatizing and harm the baby.
Disorientation of place, and timeliness
Having some kind of unusual behavior or erratic.
Getting suicidal thoughts
Some kind of violent thoughts, which could actually hurt both mother and child
Changing of mood very frequently, from extreme sadness to energetic
Picture Credits- freepik.com