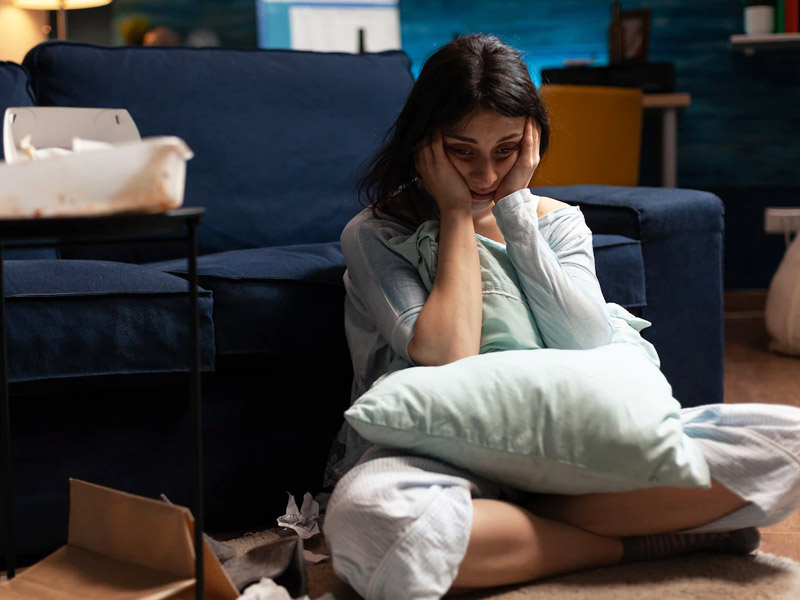 As women embrace motherhood, the transition can often cause certain mental health issues amongst first time mothers. Mental health problems including anxiety, depression or OCD (obsessive compulsive disorder) can impact women both during and postpartum, i.e., after pregnancy. As new mothers experience visible first-time pregnancy related physical or hormonal changes, identifying often undetected mental health symptoms is equally important for overall well-being. This Mothers Day, let us talk about mental and psychological health issues that most new moms experience and those who have have gone through in the past can relate to. Refer to this article as Dr. Deepika Aggarwal, Department of Obstetrics & Gynecology, CK Birla Hospital, Gurugram shares common problems faced by new mothers.
Perinatal depression
Primarily, many women may experience perinatal depression and generalised anxiety disorder symptoms due to unexpected physical, hormonal and mental changes with first time pregnancies. What is Perinatal depression? It is a condition where new mother develop depression symptoms after the baby is born. According to data, one of every five women develop depressive disorder symptoms after delivery. This indicates that millions of women go through depression after delivery which is concerning. So, it is important that families take care of the new mother and provide utmost support to them to prevent depression and overcome depressive disorder, if they are suffering from it.
Also Read: What is Postpartum Hemorrhage? Know All About This Fatal Condition
Mental vulnerability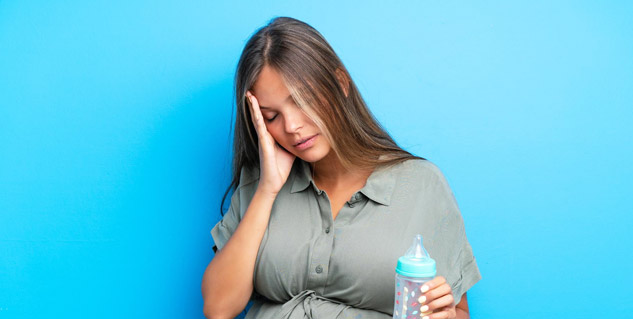 First-time mothers are at a higher risk of mental vulnerability after childbirth, particularly in the first six months. Moreover, the sudden physical and mental demands of bearing and rearing a child can often trigger stress and mental health issues amongst new mothers. They find it difficult to adjust to the overwhelming changes and challenges of becoming a mother. Many women become depressed when they learn about their pregnancy and some women become irritated after delivery that triggers their mental health. Meanwhile, pregnancy can also aggravate symptoms for those with prior mental health conditions.
Psychological Distress
Furthermore, women may find it difficult to initially adjust to and balance their new responsibilities and role as a mother along with interpersonal, family and physical changes. Therefore, new mothers may feel overwhelmed, sense a lack of control, or even experience motherly guilt in trying to be perfect mothers, which increases psychological distress. They want to balance their life in such a way that they give equal attention to all the responsibilities. When they fail to do so or they feel unaccomplished, it causes psychological distress in them. Over time, this takes a toll on their mental health where they will develop chronic psychological illnesses.
Also Read: Top 5 Foods To Overcome Postpartum Depression By Dietitian
Postpartum depression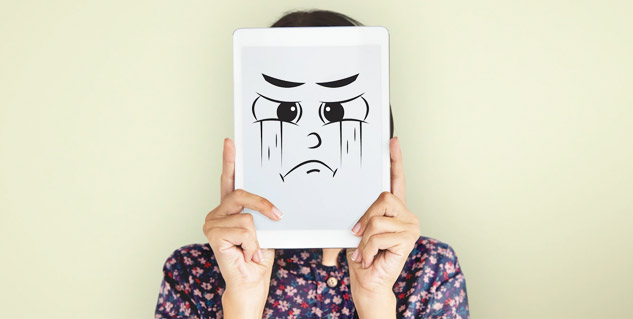 This is one of the common psychological disorder that a lot of women are facing lately. The cases of postpartum depression have seen a sudden spike in last decade which shows how mental health of women has taken a backseat making them weak and prone to such issues.
Commonly, post-partum depression, a severe and common type of mood disorder, typically impacts new mothers and can last for a year. And so, physical and emotional support and care from family and friends through simple steps like sharing of responsibilities, asking about her day, ensuring some time to herself can alleviate mental pressures and triggers amongst new mothers.
Conclusion
Overall, mental health should be equally prioritised amongst new mothers as they face certain risks of developing mental health conditions. Families must not expect mothers do fulfill all the expectations but they should extend their support in not just taking care of the baby but also pacifying the mother and telling her to feel normal, take her time to heal and discuss everything with someone they trust. Importantly, one must seek professional help upon identification of common mental health symptoms both during and postpartum for timely prevention and management.
Image credits- freepik