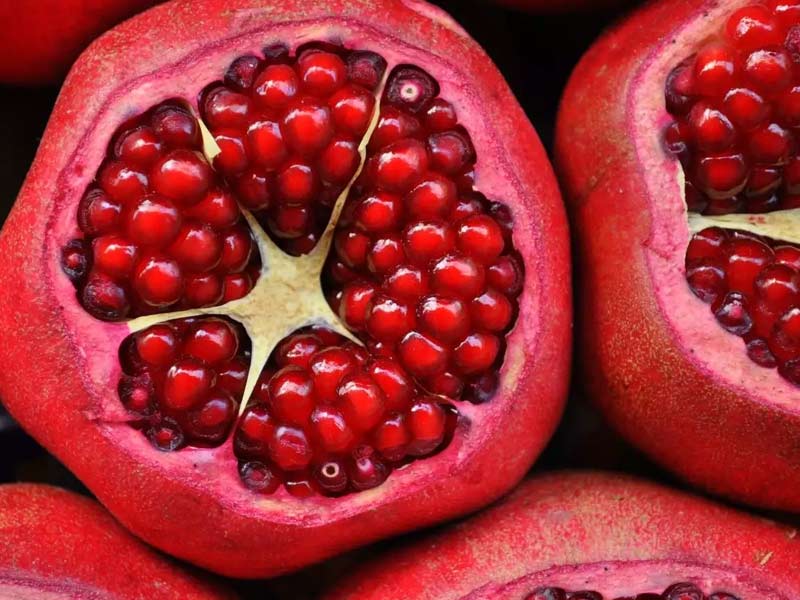 Pomegranates are delicious fruits with lush red ruby like seeds. This juicy fruit is not just a delightful treat for your taste buds but also comes in with several health benefits. Loaded with nutrients like fiber, potassium, folate, vitamin C, K and protein consuming pomegranate seeds is known to fight prostate cancer, lower blood sugar levels, helps to fight joint pain, lowers the risk of heart diseases, fights fungal and bacterial infection, improves memory and has anti-inflammatory effects as well. You would be surprised to know that not just the fruit's seeds but even its peels comes along with certain benefits. Rich in antioxidants and antibacterial properties, the peels of this fruit are helpful in treating various skin conditions.
From hydrating skin to shrinking pores and from treating skin infection to reducing the early signs of skin aging, pomegranate peels can do it all. The next time you eat this fruit, remember to save the peels and use them to provide nourishment to your skin.
Pomegranate Peels For Skin Benefits
Without any further ado let's jump right into this article and learn about the benefits of using pomegranate peels for skin.
#1. Hydrates & Moisturizes Skin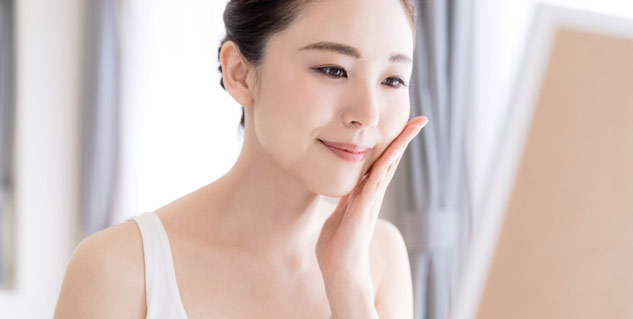 Also Read: Slugging Benefits: Know How This Korean Skincare Technique Can Give You Flawless Skin
Dry skin is the root cause for several skin related issues such as eczema, redness, rashes and irritation. Keeping your skin well hydrated will not just prevent these conditions but also provide you with a nourished and moisturized glow that will leave you with a supple, smooth and nourished skin. Pomegranate peels are natural hydrating agents that tend to moisturize your skin and lock in the moisture that prevents it from becoming dry and dull.
#2. Provides Sun protection
The harmful Ultraviolet rays of the sun tend to seep through your skin and leave it dull and damaged. Pomegranate peels help to protect your skin from the environmental damage and toxins. Using pomegranate peels for skin also helps to restore the pH levels of the skin along with providing moisture. These peels consist of effective sunblock agents that act as a natural sunscreen. It not just protects your skin from sun damage but also repairs the existing damage caused by the ultraviolet A and the ultraviolet B rays on the skin.
#3. Prevents early Signs of Aging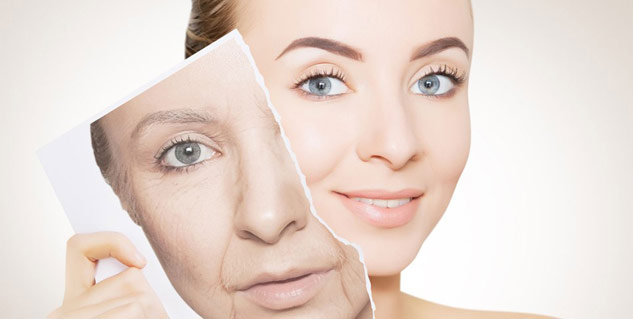 Also Read: Know When Is The Right Age To Start Using Different Types Of Skin Care Products
A youthful glow and younger looking skin is something that we all desire for. Where fine lines, wrinkles and sagging skin are the signs of aging, some people might experience them at an early age. As this early skin aging can be caused due to an overexposure to the harmful sun rays, use of pomegranate peel extract can help you to delay these signs. The use of these peels is known for promoting the procollagen synthesis and fighting the enzymes that break down the skin's collagen. This results in promoting the growth of skin cells which helps in delaying the signs of aging and gives you a youthful glow.
#4. Fights Acne
Acne is one such skin concern that affects people of all genders and ages around the globe. It is important to know that acne can occur in many forms ranging from pimples, blackheads and whiteheads to papules, cysts and pustules and nodules. Where picking is not a favourable option to get rid of this skin concern, pomegranate peel is a one stop solution that can help you to get a clear and glowing skin. As the peels of this juicy fruit possess anti-inflammatory, antibacterial and antimicrobial properties, it is effective in fighting skin conditions such as pimples, rashes and acne.
#5. Has Healing Properties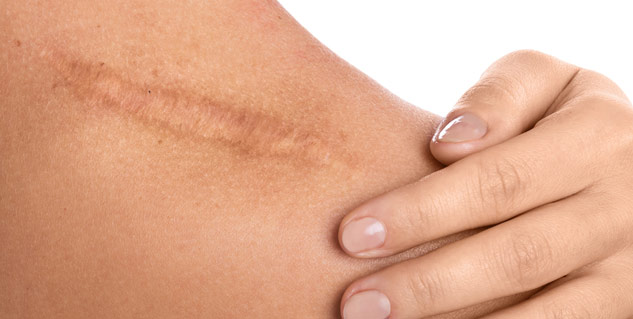 A rich source of vitamin C, pomegranate peels are known for their wound healing properties. Where people tend to spend so much money on commercial vitamin C serums and supplements to get a glowing skin and speed up the recovery, pomegranate peels can do it all for free. Being an extensive growth agent, Vitamin C helps to form scar tissues which then speed up the healing process. It helps to form the protein which builds the body mass as it is important for the repair and maintenance of the skin.
Moreover, it also provides protection from the severe condition of skin cancer due to its anticancer and anti-inflammatory properties.