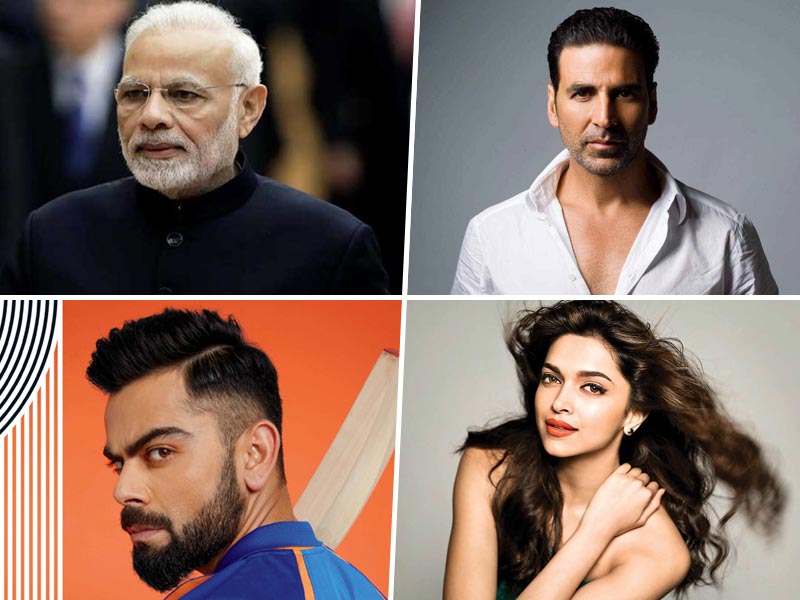 Here are the top health influencers of India as declared by GOQii, India's leading preventive healthcare ecosystem. These influencers have successfully inspired people across the globe to walk on the path of fitness
In India, people take inspiration from others to workout and stay fit. Giving fitness goals to many, GOQii recently recognised the influential personalities who have inspired people not just in India but across the globe to drop their vices and walk on the path of fitness. Topping the chart in this recently-revealed GOQii 2019 Indian Health Influencers, Prime Minister Narendra Modi was unanimously declared as the topmost health influencer in India, beating Akshay Kumar & Baba Ramdev. Out of 100, 30 names were selected to be a part of this much-coveted list of Indian health influencers. As per the CEO and founder of GOQii, Vishal Gondal said that this report is an ode to the efforts put in by these global influencers to make the India healthy and fit. Figures from Instagram, Facebook, Twitter and Google News were collected from January-March 2019.
Let's take a look at the top health influencers of India
Narendra Modi
Our Hon'ble Prime Minister has been instrumental in bringing yoga to not just every corner of India but abroad as well. Taking inspiration from water, fire, air, earth and ether, PM Modi ensures to exercise regularly and has made yoga as a regular practice to keep fit and healthy.
Akshay Kumar
Second, on the list, the 'Khiladi' Kumar is known for his fitness and the ability to perform difficult stunts all by himself. A karate champion and a fitness enthusiast, Akshay Kumar has always supported several social causes including sanitary hygiene and open defecation.
Baba Ramdev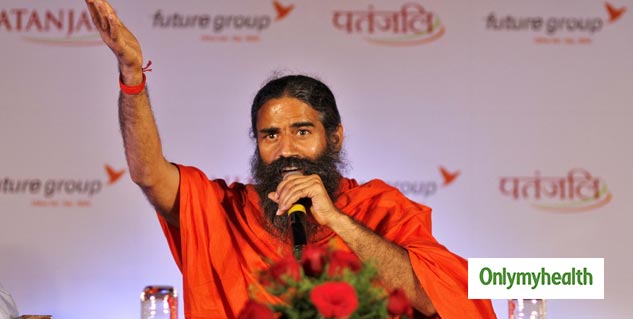 The brainchild behind Patanjali Ayurved, Baba Ramdev has been an advocate of yoga and herbal living. He believes that yoga and Ayurveda together can improve the way of life living. His company is also the third-largest FMCG Company in India, inspiring people to live a healthy life.
Also Read: Ram Kapoor Went Fat to Fit Through Intermittent Fasting
Virat Kohli
The dapper Indian Cricket Team Captain, Virat Kohli is known for his fitness and excellent cricket skills. Making India proud with his exceptional captain skills, Virat Kohli is extremely particular about his diet and workout schedules. He attributes his success to his fitness.
View this post on Instagram
MS Dhoni
A new entrant on this list, MS Dhoni is also known as 'Captain Cool' for his exceptional skills, MS Dhoni gives a run for money to 20-year-olds even at this age. All of 37, MS Dhoni is known for his outstanding speed, owing all of this to fitness.
View this post on Instagram
Deepika Padukone
The queen of Bollywood, known for his exceptional acting skills and her wedding with Ranveer Singh, Deepika Padukone's fitness regime is a mix of cardio, pilates and yoga. She sticks to her fitness routine, ensures to look her fit-best and is an inspiration to stay fit for many.
View this post on Instagram
Ranveer Singh
Ranveer Singh, the better half of Deepika Padukone and also his partner in fitness, Ranveer Singh is known for his chiselled body and a strict workout regime. He follows a strict fitness regime and a healthy diet. Ranveer Singh is a believer of starting slow but never to stop! He has been appreciated for his physical transformations in many movies, including Padmavat.
View this post on Instagram
Kareena Kapoor
Taimur's arrival in Kareena Kapoor Khan got her all the happiness and even some pregnancy weight. However, this yummy mummy did not leave any stone unturned and was back in shape with some severe workout and diet goals. A keen follower of yoga, she enjoys her workout sessions and is known for her gym looks with paparazzi always waiting to click her after a workout.
Also Read: Trim Your Thighs Perfectly With These Simple Exercises
Tiger Shroff
Bollywood stars are everywhere, and Tiger Shroff's fitness is known to all. A martial art expert and a fitness enthusiast, Tiger Shroff's body strength, muscular composition and endurance are laudable.
View this post on Instagram
Read more articles on Exercise and Fitness