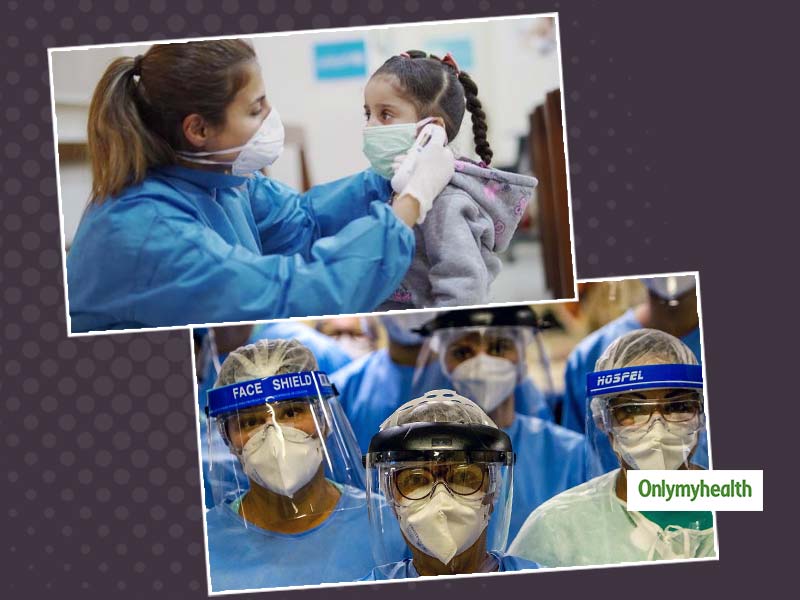 COVID-19: Is Plastic Face Shield More Effective Against Corona? Know which face mask is better?
Plastic Face Shield Vs Cloth Mask: Governments all over the world (including India), have refused to leave their homes without wearing face masks. In such a situation, everyone started wearing masks, and those who did not have them began to make masks in their homes too. In this way today, people are adopting different and unique methods to cover their faces. Talking about the medical and professional aspects of the mask, the N-95 mask is considered to be the most effective for preventing any sneeze and cough air droplets. But an even more efficient method is the plastic face shield, which is being used by health care workers. So now the question also arises whether the face shield is better than the cloth mask? So let's know the right answer to this question.
Plastic Face Shields
In fact, according to a study by the IOW team, wearing a plastic face shield has been successful in preventing virus contact by 96 per cent and can be used repeatedly. Also, it can be cleaned easily with a common disinfectant or soap-water. Thus, it is a more practical option than cloth masks and N-95 masks.
Also Read: Is Pink Eye A Symptom Of Coronavirus? Know-How Tears May Spread The Infection
How much do you know about coronavirus? Play this quiz:
Should Common People Wear Plastic Face Masks?
Many researchers and experts have said that social distancing and wearing a cloth mask properly is also sufficient and can work in ordinary life. According to Dr Amesh Adalja, a senior scholar at the Johns Hopkins University Center for Health Security in Baltimore, Maryland, states that "if a person does not wear a cloth mask properly, they can be an infection victim. In this case, the face shield is effective. But Face Shields is for medical professionals who stay in touch with patients all the time. The protection acts as a shield for the face and as a physical blocker to particles from the breath and protects against one's cough or sneeze particles."
Also Read: Is Diarrhea Also A Symptom Of Coronavirus?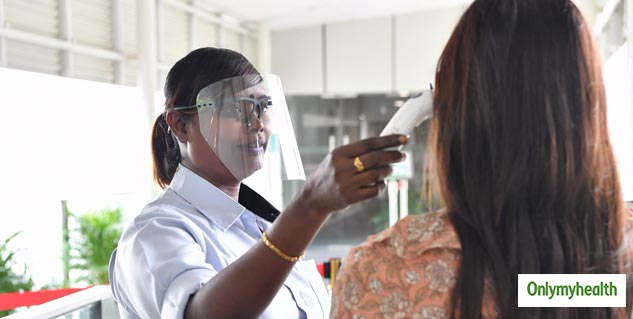 Are plastic face masks more effective than face coverings of clothes?
Adalja said that experts have debated the utility of cloth masks and that some research has been done on wearing only plastic face shields. "There is a lot of pushback about the idea of wearing a cloth face mask, what effects they can have and how effective they are, so people are trying to think of other options, said Adalja. We don't know how effective (clothes masks) are at this point." At the same time, neither of these two face coverings filters the air, so we need to have a cloth or a shield just not to let these infectious air droplets inside our body.
Then by what facts does a plastic face mask become more effective than a health face mask?
Plastic face shields tend to go a little further than the face mask (for ease of use). Such as:
The plastic face shield can prevent air droplets more effectively than clothes.
You can easily clean the plastic face mask every time by wiping it with disinfectant, while the clothes will have to be dried and washed.
While the plastic can be cleaned after every use, people use the cloth for long hours and are not able to clean it easily.
Read more articles on Other Diseases