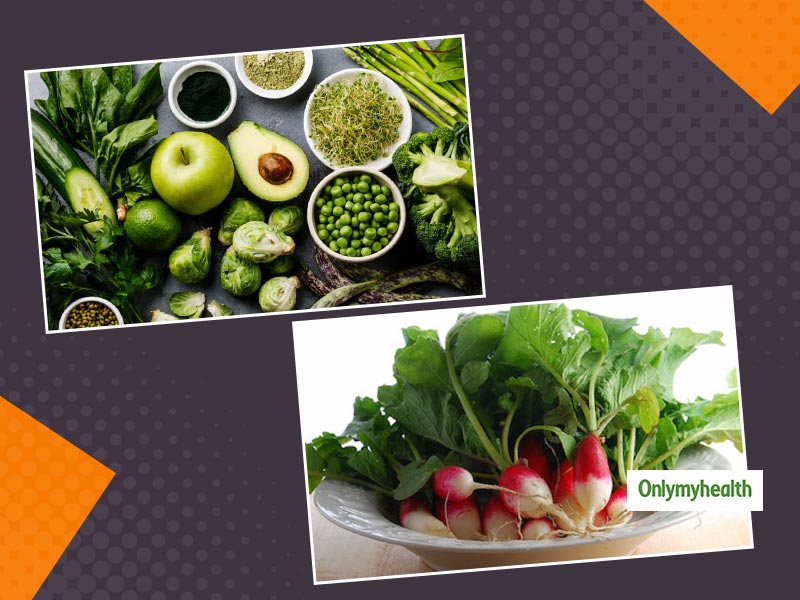 The 2020 coronavirus pandemic has made the entire world relook at their health under a new lens. The viral outbreak has also induced an in-depth reassessment of immunity goals amongst people across the globe. To improve the body's pathogen fighting capacity and overall health, much of the human population has transposed towards a plant-based organic diet. This year has witnessed a substantial rise in the vegetarian culture due to increasing consumer awareness of viral transmission. According to Market Research, over 50% of consumers reported taking more supplements to support their immune health in 2020. This growing interest in immune health will continue to be a principal focus of the health and wellness industry in 2021. "Do you know an increasing trend of people choosing plant-based foods over animal-based products due to their positive effects like nutritional value and easy digestibility? It is no wonder then that people worldwide can't get enough of the innate goodness of a clean, plant-based diet. In addition to being healthy, a vegetarian diet is also more manageable in the natural environment. Several studies indicate that a plant-based diet reduces carbon and greenhouse gas emissions as fruits, grains, and vegetables require about two and a half times less natural resources than rearing animals for meat. As a considerable bulk of the world shifts towards vegetarianism owing to the various health and biological advantages, we can confidently assert that the fast-burgeoning plant-based dietary culture is not just a fad. It is here to stay," states Ms Aarti Gill, Co-founder of OZiva.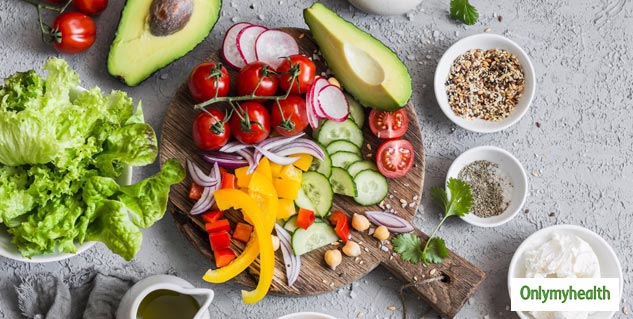 Also Read: What Is Pegan Diet, Know From Dietician
Let us look at the top anticipated plant-based foods trends slated to become the norm in 2021
Plant-Based Nutrition For Gut Health
What are the best fuels for your gut bacteria? Plant foods containing fibre is the fittest fuel for your gut. Hence, a plant-based diet that includes a variety of legumes, whole grains, fruit and vegetables is useful for your stomach well-being—and, as a result, for your overall wellness and health—since it increases the variety of your abdomen microbiota. Ms Aarti Gill states that "according to a recent trend report by US-based ADM (Archer-Daniels-Midland Company), gut health's importance will be a top priority in 2021. Gut health is significant as it promotes better digestion and absorption of nutrients. This trend will fuel the growth of Gut friendly nutrition products like probiotics and super green supplements. Offering numerous benefits such as healthy digestion, immune building, mood, and sleep regulation, health aficionados worldwide are in for a spin with the various probiotics and super green foods and concoctions available in 2021." And if you thought that probiotics are limited to milk-based drinks alone, think again! A wide range of novel and gut-friendly probiotic-enriched food options such as Almond yoghurt, Sauerkraut, organic kombucha etc., are here to satiate the vegan palate. Plant-forward eating or plant-based patterns focus on foods primarily from plants. This includes fruits and vegetables and nuts, seeds, oils, whole grains, legumes, and beans. It doesn't mean that you are vegan or vegetarian and never eat meat or dairy.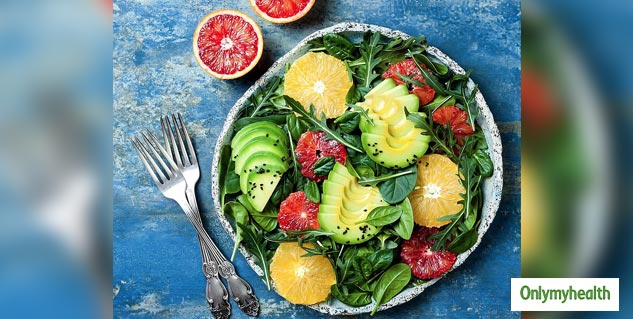 Also Read: These 3 Homemade Drinks Can Help Boost Your Immunity
Plant-Based Protein
Ms Aarti Gill says that "plant-based protein is a trend that is proliferating in India and worldwide. Top sources of protein for a plant-based diet are tofu, chia seeds, quinoa, sprouted whole grain bread, peanut butter powder, hemp seeds, nutritional yeast and oats. An independent study conducted by Ai Palette, an AI-driven platform that tracks consumer food preferences, shared that there has been a 55% increase in conversations around plant-based and plant protein in the recent period, and this is expected to fuel further growth in 2021." Contrary to popular belief, multiple plant-based proteins provide complete amino for holistic health. A few top vegan protein sources are quinoa, brown rice, mung bean and green peas. Plant-based protein supplements are also seeing a wide adoption across the globe. According to the Fortune Business Insights case paper, the plant-based protein supplement market was at 4.79 billion dollars in 2019 and is projected to reach 7.08 billion dollars (in market size) with a CAGR of 5.1% by 2027.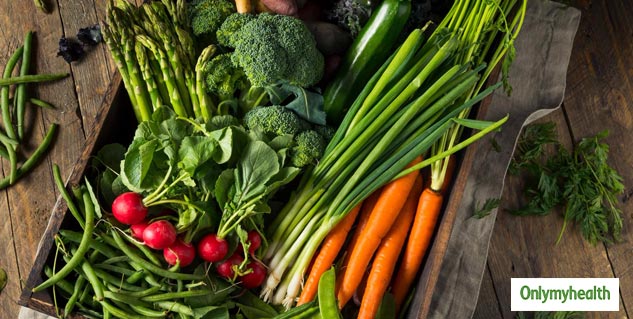 Plant-Based Meats
They are made using other non-animal products and plant to taste, feel, and look like meat products. Examples include falafel, seitan, Tofurky, tempeh, Mock duck and Beyond Meat burgers. Why is plant-based meat created? These products are made to copy features found in natural meats and are estimated meat replacements. Vegetarians no longer need to worry about meeting their protein requirements. Plant-based meat substitutes and even plant-based eggs will be the rage in the coming year. "The global plant-based meat business is set to grow by 28% y-o-y and is projected to touch an impressive $85 Billion by 2030. A plethora of plant-based meat companies will seek to branch out their operations and appeal to the meat-eating communities with a diverse array of meatless proteins that are big on taste and easy on the gut. The Biggest Players in the Plant-Based Meat industry are The Kraft Heinz Company, Maple Leaf Foods, Conagra and Kellogg's," tells Ms Aarti Gill.
Also Read: Weight Loss Diet Plan: Top 5 Vegan Foods To Reduce Fat From The Body
Plant-Based Condiments
With the rise of food tech and scientific innovation, several food companies are dabbling in all things vegan to address the booming plant-based eating culture. That holds even for various condiments and dips that were hitherto composed of animal-sourced products. Things like all vegan mayo made from avocado oil, non-dairy coffee creamers produced out of Elmhurst and coconut milk will gain widespread popularity. Sweet relish, maple mustard, honey mustard, ketchup, sweet chilli, soy sauce, vinegar and ponzu are also some of them. Don't be surprised to find things like 100% savoury plant-based sauces and even salad dressings stocked up on a shelf at your nearest supermarket in the up-and-coming year.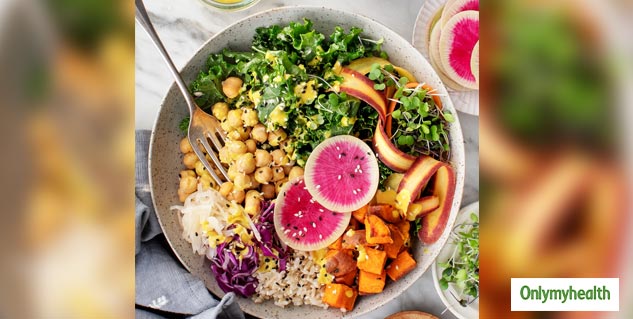 ChickPea Invasion
The chickpea is an annual legume of the subfamily Faboideae, the family Fabaceae. Its different types are Bengal gram or gram, garbanzo bean or garbanzo, or Egyptian pea. Chickpea seeds are high in protein. The humble chickpea is expected to be incorporated into various popular foods in an all-new funky avatar. Being gluten-free and nut-free also makes it an excellent choice for those with food allergies. A great source of protein and essential fibre, the year ahead will see chickpea emerge in numerous unfamiliar but delectable combinations such as chickpea rice, chickpea pizza, chickpea tortillas, chickpea cereal, chickpea puffs, etc.
Also Read: A Vegan Diet or Plant-Based Diet. What's the difference?
Plant-based full-plate meals
Ms Aarti Gill shares that, "with the coronavirus pandemic's impact still making rounds and many of the masses caught up in their demanding work schedules, these convenient and wholesome ready to eat plant-based meals will be taking centre-stage. Think of exciting and nourishing combinations like vegetables and quinoa bowls, wheat-protein based pad Thai noodle platters, etc. The coming year 2021 will see a lot of F&B players cashing in on the surging plant-based quotient and delivering chef-prepared fresh and frozen meals right at your doorstep."
Conclusion by Ms Aarti Gill: The plant-based revolution is catching on like never before. With vegan and vegetarian foods becoming an integral part of popular culture, there is no mistaking that people are growing more informed about their food and how it is sourced. The future is green and healthy!
(The Article Has Been Medically Monitored By Dr Anuj Chaudhary, Dietician & Nutritionist, Founder - Animal Nutrition Booster Company)
Read more articles on Healthy Diet