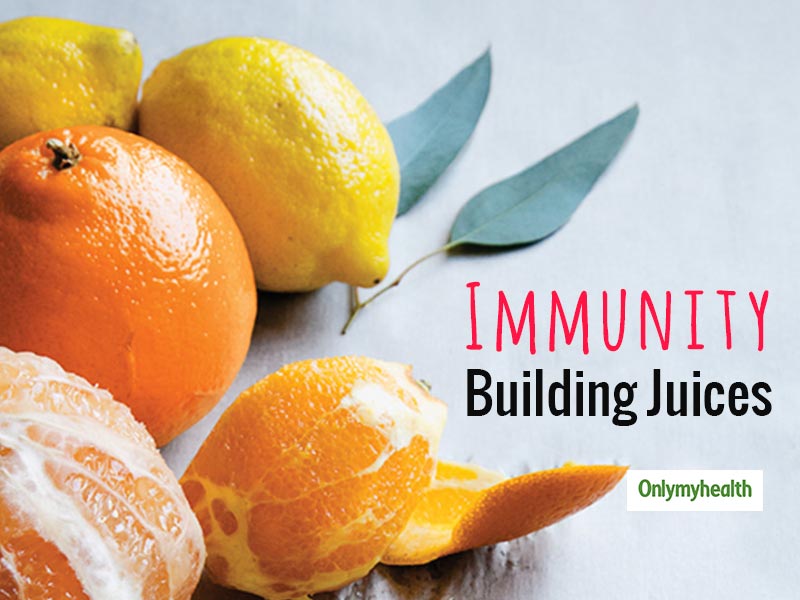 As Coronavirus cases are sharply increasing and new cases are being reported every 24 hrs, the eeriness is also growing. People are trying to cope up with the deadly viral infection by avoiding contact with others, practising good hygiene and adopting preventive measures. While there is no vaccine to prevent the virus, but you can strengthen your immunity with the help of a healthy lifestyle. Making your protection strong can also fight bacteria that enter your body and fights off. No need to depend on that bottle of sanitizer as your only form of defence, here are some immunity-boosting and flu-fighting homemade drinks to look after.
Carrot, Apple And Orange Juice
To increase your immunity, having fresh fruits and vegetables is a must. Combining the vegetables and fruits rich in nutrients and protein helps in boosting your immunity. Carrots have rich beta-carotene that helps in keeping your respiratory system functioned properly. Apples have antioxidants that strengthen the protection and protect vital cells in the body. They have enough vitamins and nutrients to keep your body healthy. They contain fibres that can be a benefit for a healthy diabetic eating plan. Oranges are both tasty and nutritious Vitamin C in oranges ensure that the risk of developing a viral infection is avoided and giving you a flavour in the drink.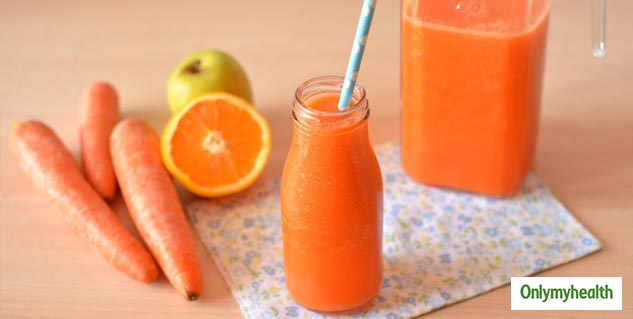 Also Read: Everything You Need To Know About The MIND Diet
PROCEDURE: Take carrot, apple, and orange together and mix it in a mixer. The pulp of one apple (skinned), a carrot( peeled) and one orange are enough. Mix it well and consume them regularly in the morning.
Lemon, Ginger And Honey Water
Honey known for its healing properties is rich in antioxidants and can help lower blood pressure. When you add ingredients such as lemon and ginger, they eliminate cold and flu-like symptoms in your body. Turmeric can also be added as it contains strong vitamins and minerals which strengthens your body. Lemon supplies a rich source of vitamin C. Consuming them can help increase your digestive system and prevent indigestion. Ginger has anti-inflammatory properties that can help people with osteoarthritis and can deal with nasty cold or flu. Their powerful medicinal properties help treat morning sickness, nausea and reduce muscle pain. Honey water helps in weight loss, improving your digestive system and relieves irritating cough.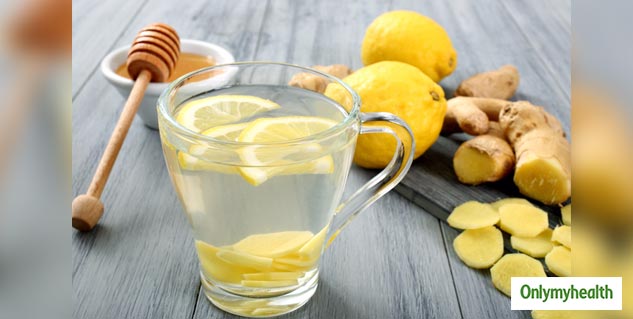 PROCEDURE: Boil a glass of water and add some grated ginger, a pinch of turmeric, 2 or 3 tablespoons of lemon juice. Keep it cool for some time and add a spoonful of honey to the drink. Have this regularly.
Onion Water
Onions are rich in antioxidants and have anti-inflammatory properties that decrease triglycerides and reduce cholesterol levels. They contain necessary amino acids, fibre, folic acids and vitamin B that helps make your body healthy. Before soaking them in water, they can be useful for a drink to ward off viral illnesses and make your metabolism energetic. They come loaded with many medicinal compounds, and the thiosulphates present in the onion skins act as an expectorant. They have 25 different varieties of flavonoid antioxidants that can reduce the risk of heart disease. Onions also contain cancer-fighting compounds.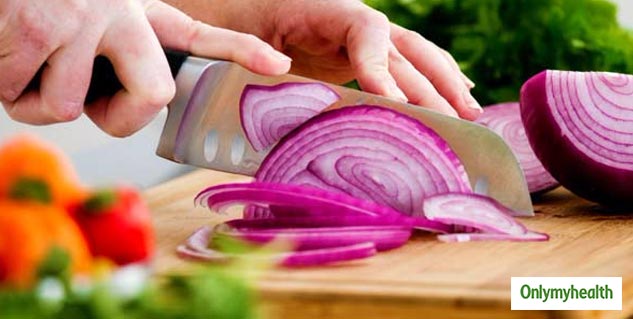 Also Read: Is Drinking Turmeric Milk At Bedtime Healthy? Know From Celeb Nutritionist Rujuta Diwekar
PROCEDURE: Add one cup of water to finely chopped pieces of onion. Soak it for 6 to 8 hours at least. Once ready, filter the drink and have it regularly in the morning.
Read more articles on Healthy Diet