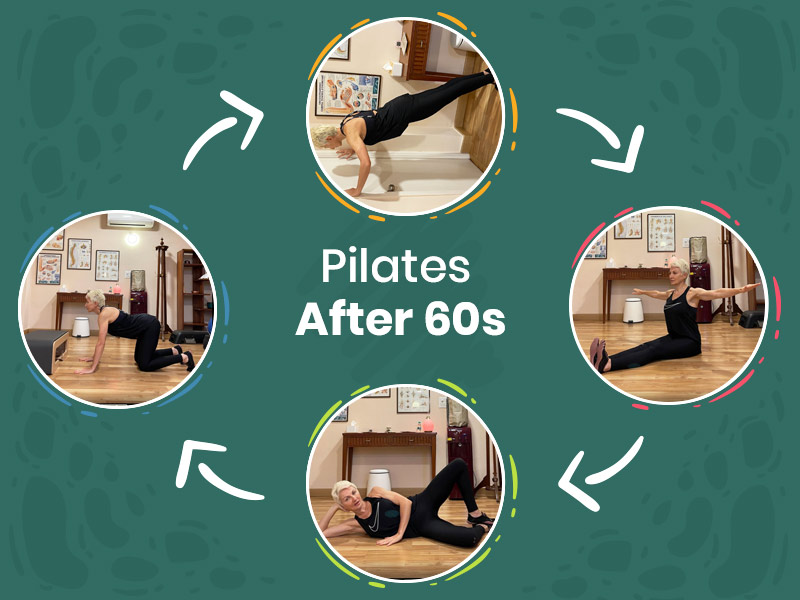 What happens as we age? Usually, more than anything, the first thing is that the body takes much longer to recover from an injury. This is because specifically, women approaching menopause undergo hormonal changes along with slowing down of metabolism which increases the recovery period. People who don't exercise regularly get affected by these changes the most. If someone isn't careful during this time, a lot of other problems may crop up that can impact their body strength and mobility. Keeping everything in mind, we have curated a set of five pilates exercises for elderly people that they can do easily.
Staying active and eating clean would lessen the effects and won't make these changes look obvious. However, what does change to everyone regardless of their fitness is the recovery rate. But due to wear and tear over the years, many elderly people suffer from knee pain, joint pain, back pain, etc. This limits their body movements and so, they are unable to exercise with full capacity. Pilates comes as a perfect low-impact system to help people with issues to get stronger, fitter and better with recovery. However, elder people should always practice pilates under the guidance of an expert to eliminate the risks.
Pilates for Seniors by Pilates Expert
Older adults who are new to pilates should start at a basic level and focus on core-strengthening exercises. The ones that increase mobility and flexibility are apt for people above 60 years of age.
Cat Stretch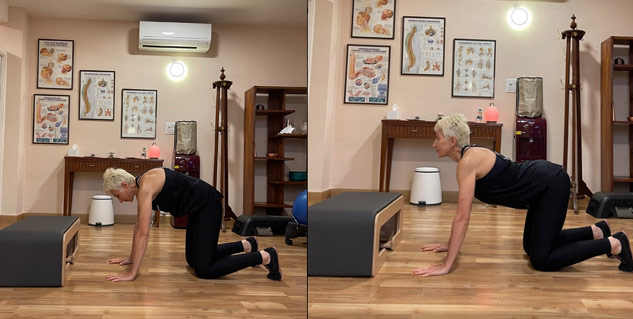 Sit on your knees then put your palms on the ground to come into cow pose.
Keep your face towards the ground.
Now, look towards the ceiling and tilt your pelvic back to form an arc.
Do this 10 times.
Dog Stretch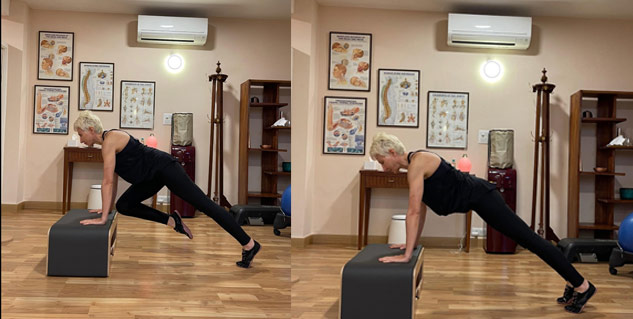 Dog stretch is a progression to cat stretch wherein you are supposed to get into the high plank position.
From the cat pose, stretch one leg and one hand outwards.
For people who have neck or back pain issues, put some elevation as shown in the picture.
Put the hands on the elevated surface and then practice the steps.
Stretch Against The Wall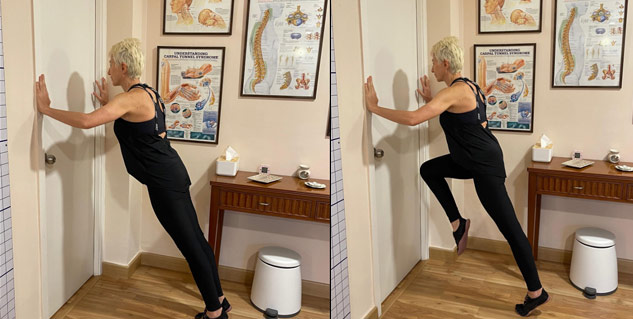 If a person is unable to practice the typical dog pose, they can do the same with a wall in the standing position.
Just put hands on the wall, stand on your toes and move one leg back and forth.
Spinal Twist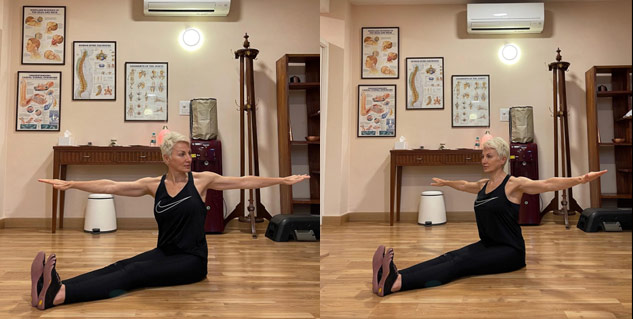 Sit with a straight back and leg stretched on the front.
If needed, you can put a cushion under the knees to elevate the surface a little.
Open your arms to the side.
Try to twist your spine from one side to the other.
Leg series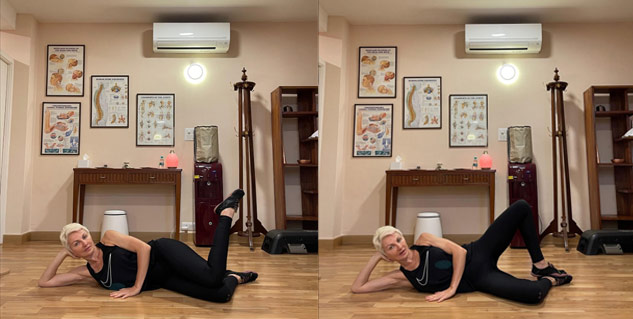 Lie on the side with your knees bend with one knee above the other.
Open and close the knees.
This exercise is great for knees, legs and hips.
Read More Articles in Exercise & Fitness