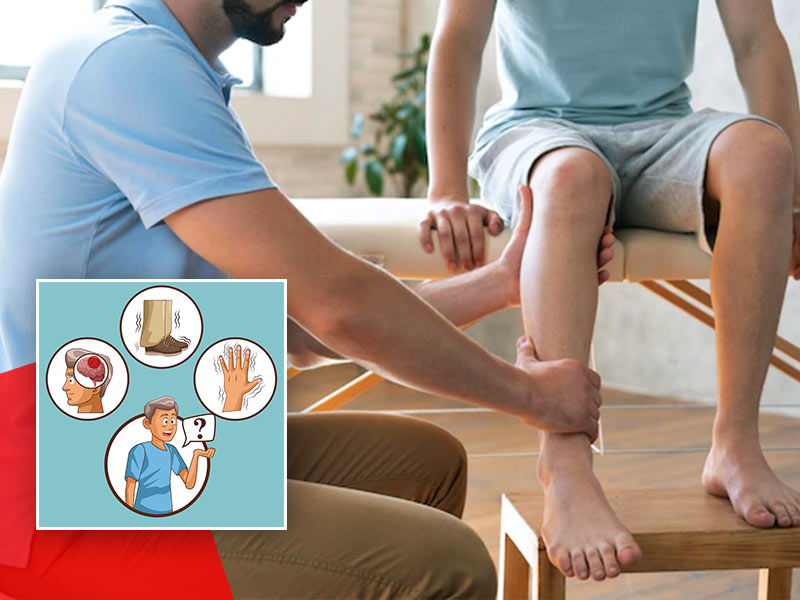 Parkinson's Disease (PD), the second most common neurodegenerative disorder, has considerably increased, with six million people affected globally. With a prevalence of 51-439 per 1 lakh and an annual incidence of 2-28 per 1 lakh, the disease mainly presents itself in later life with generalised slowing of movements. While there are many therapies and treatment options available that ease the symptoms of parkinson's, physiotherapy is a lesser-known but highly effective practice for PD. In this article, we talk about how can physio help parkinson's disease patients. If you know someone who is suffering from this condition, get information from this article and spread the word.
Parkinson's is a progressive, neurodegenerative disorder occurring due to a decrease in the production of Dopamine, a chemical found in the brain that regulates the body's movement. This dopamine imbalance leads to two main physical manifestations- tremors and postural instability. The common symptoms include slowing movements, resting tremors, stooped posture, and stiffness, which progressively results in social isolation and significantly affects the quality of life.
Does physio help parkinson's?
Also Read: What Causes Parkinson's Disease, Doctor Explains
Individuals diagnosed with PD initially start with medical management to maintain the correct dopamine levels in the nervous system. Despite medical therapies and surgical interventions for Parkinson's, patients develop progressive disabilities. A lot of people do not know that only symptom management is possible in PD condition and one may develop severe complications. In such cases, one must learn about other alternative therapies to manage Parkinson's disease symptoms. Note these pointers:
The role of physiotherapy is to boost functional ability and reduce complications through movement rehabilitation.
The ultimate objective is to promote independence, safety and wellbeing, thereby enhancing quality of life.
Exercise is rather beneficial for Parkinson's patients. But physical therapy, in particular, offers a promising solution.
A professional equipped with the right skills can guide you through the right movements to increase mobility, strength and balance.
Parkinson-specific evidence-based physiotherapy protocols have been proven to achieve better outcomes.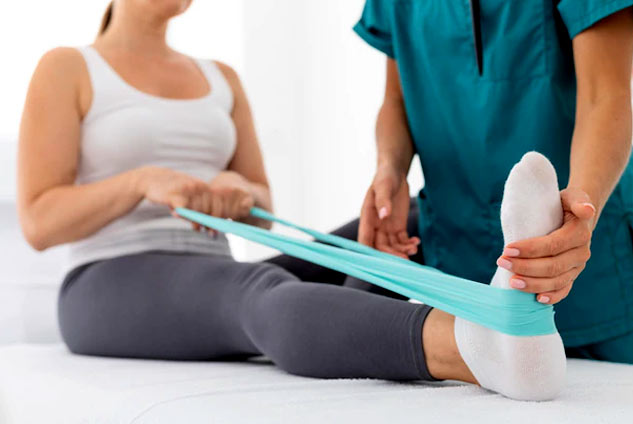 Physiotherapy for Parkinson's Disease Exercises
Now that you know physiotherapy is helpful in management of Parkinson's disease, here are some training interventions that are proved to be effective in PD are:
Conventional PT, including a free range of motion and active exercises, have been found to improve the gait of PD patients by improving the walking ability, speed, and cadence
Treadmill training with beneficial effects on movement outcomes, including walking ability and speed
Strategy training, including cueing, was found to be effective in improving the balance
Aerobic exercises (exercises improving oxygenation of muscles) help in balance and gait training, and Hydrotherapy (exercises performed in water have beneficial effects on fear of fall and balance)
Virtual Reality and the use of computer-based games in a virtual reality environment (e.g., Nintendo Wii or Xbox Kinect, and other customised VR tools for PD patients) have shown to increase patient motivation and engagement
Graded resistance exercise training increased the muscle strength of PD patients with sarcopenia (loss of muscle mass). Research has shown that 30 to 40 minutes of resistance exercise had positive effects on leg muscle strength, transfers and walking speed.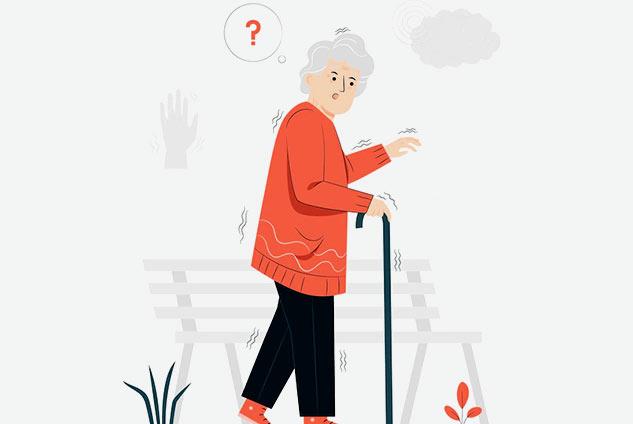 Conclusion
An exercise regimen should be selected for each patient after consulting a physiotherapist who will help design the appropriate treatment plan according to the disease stage and progress. As PD is chronic and progressive, patients should be equipped with the necessary skills to perform the exercises in home-based or community-based settings in the long run so that the therapeutic effects can be sustained. It is very important to be aware of the advancements in treatment options. If you know someone who has Parkinson's, pass on this information to them so that they can consult a physiotherapist and live a quality life.
( With inputs from Dr. Raghuveer Raghumahanti, Associate Professor, Gitam School of Physiotherapy, GITAM (Deemed to be University) and Dr. Anishma Chungath, Assistant Professor, Gitam School of Physiotherapy, GITAM (Deemed to be University).
Image credits- freepik