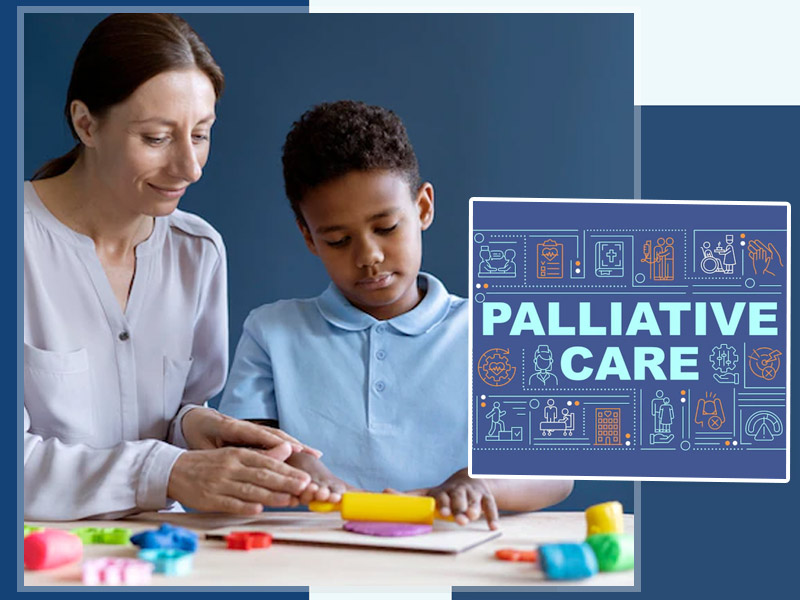 Let us begin with palliative care meaning as many people do not know what this is. Palliative care is dedicated medical and non-medical care for a patient living with a chronic or serious illness. Palliative care focuses on improving the quality of life for both the patient and the family by providing relief from the symptoms and stress of the illness. It can be provided by a team of specially-trained doctors, nurses or social workers. Palliative care is important no matter the age of the patient or the stage of their illness. It complements the treatment that is meant to cure. Palliative care may be different even in similar illnesses as it is based on need, not prognosis. Read ahead as Dr. Dinesh Jagiasi, senior manager- health at Narotam Sekhsaria Foundation explains the importance of palliative care and creative therapy for children.
Palliative care benefits
According to World Health Organization, Palliative care improves the quality of life of patients and that of their families who are facing challenges associated with life-threatening illness, whether physical, psychological, social or spiritual. The quality of life of caregivers improves as well. Paediatric palliative care is an all-inclusive approach aimed at addressing the complex issues related to the care of children facing chronic life-limiting illnesses and their families.
Recent research mentioned that approximately 25% of ailing children would succumb to the disease. However, there are new advancements in medicine improving the survival rate among children with any life-limiting illness.
A study published by Connor SR in 2017 estimated the global need for Paediatric Palliative Care to be 21.6 million, with 8.2 million children needing access to specialist palliative care services. In India, some researchers estimate that there are 1.6 million children in need of specialized Paediatric Palliative Care.
Also Read: Cancer Follow-Up Care Guidelines By Doctor
Palliative care at home for children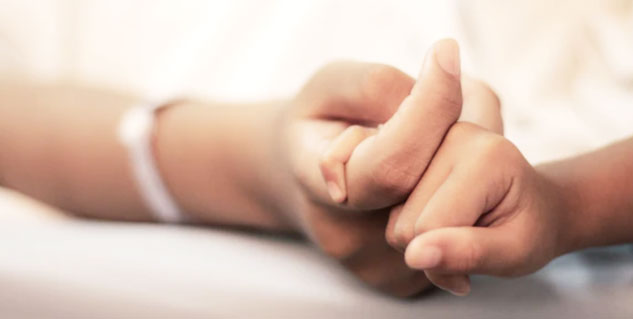 The needs of children are different from those of adults as paediatric ailments hold a great challenge for parents as well as the physician. Having a serious illness is not a normal condition for most children, adding a lot of stress on family members which is reflected back on the sick child. A child is simultaneously growing and changing so palliative care providers have to be aware of the developmental stage and needs of each child and respond appropriately.
Paediatric palliative care for cancer patients also involves engaging a play therapist, child life therapist and/or child behavioural specialist.
Creative Therapy in Paediatric Palliative Care
Let us talk about the importance of creativity and expression in Paediatric Palliative Care. Expressions of happiness, anger, regret, despair and grief are difficult for paediatric patients as well as their families. However, the creative arts can provide an active channel for these expressions. By letting go and expressing these emotions, physical and emotional distress is relieved.
Also Read: What Is Holistic Therapy? Benefits, How It Works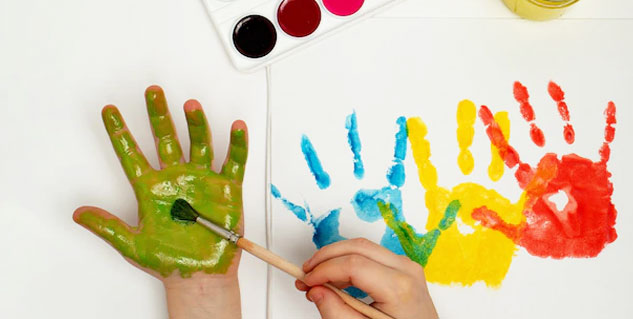 For parents and siblings, creative arts therapies are unique, effective and memory-making.
Patients and their families could engage in several creative arts like painting, colouring, and writing, making music, making crafts, dancing.
Creative activities can improve mental health in these trying times, decrease depressive symptoms, and in some cases improve immune system functioning and cognitive strength.
Art therapy is an integrative mental health method of treatment that enriches the lives of patients through active art-making.
This can be done through a variety of media, like drawing, painting, sculpting, singing, dancing, cooking, meditation amongst so many others.
Art and Recreational Therapy has been found effective in adults for their psychological wellbeing as patients showed better communication, satisfaction and high self-esteem while engaging with this form of expression.
Looking at the impact of the therapy on adults, this therapy was also introduced in children in need of Palliative Care. Children are naturally creative and imaginative hence Art and Recreational therapy is the need of the hour to provide the best possible paediatric palliative care. Let us together make this new path of Paediatric Palliative Care with the canvas of art and recreational therapy.
Image credits- freepik