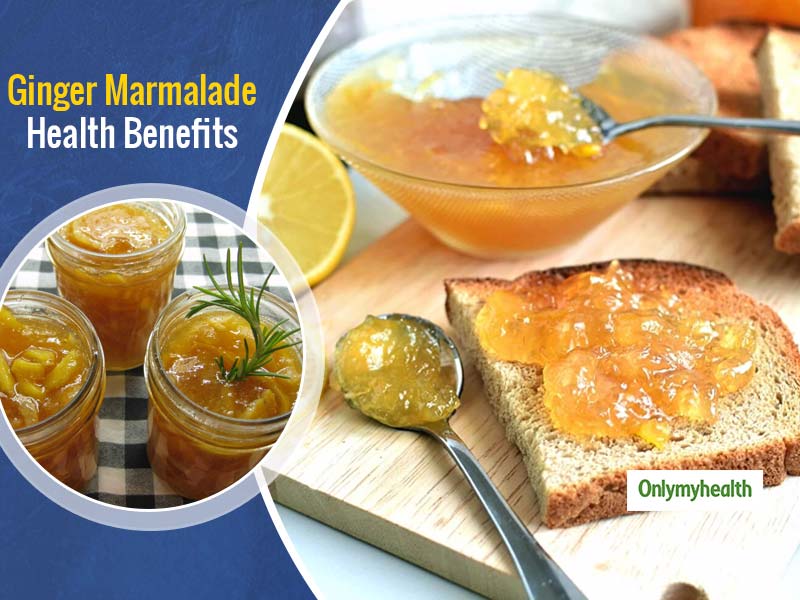 Seville orange and ginger marmalade recipe: Almost all people consume ginger during the winter season. In this changing season, ginger not only enhances the taste of tea but is also helpful in giving warmth to the body. The effect of ginger is warm, which is why, in winter, people use ginger in cooking. Some people also like to eat ginger candy in winter, but have you tasted the ginger marmalade? Yes, everyone must have heard about gooseberry jam, but the ginger marmalade is a boon not only for taste but also for health. This helps you to overcome many health problems. Ginger marmalade is beneficial in all of the issues related to the stomach or breathlessness. Ginger juice is excellent in a variety of things, like salad dressings and stir-fries. It includes a myriad of health benefits, from naturally fighting bacteria to boosting the metabolism. It is also incredibly suitable for treating menstrual cramps, pain, and exercise-induced soreness. Let us show you the benefits of ginger marmalade and how to make it.
Ginger Marmalade Recipe: Quantity - 1 Jar Marmalade, Cooking time- 30 minutes
Also Read: Consume These 3 Detoxifying Drinks To Nullify Harmful Effects Of Pollution
Ginger Marmalade Ingredients
1 kg Ginger
1 kg of sugar
10 gm rose water
One lemon and orange
20 grams Cardamom or Cardamom Powder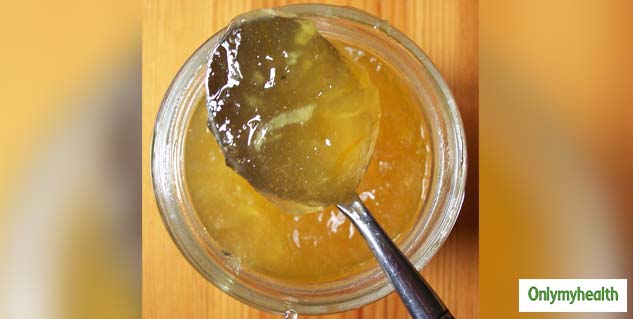 How to make ginger marmalade?
First of all, take 1 kg of ginger (to make ginger marmalade), wash it and peel it properly.
Now chop the ginger into small pieces and make an incision in pieces with a knife.
After doing this, place a pan on the gas and add one glass of water to it. When the water is hot, add sugar in it and allow it to form a string syrup.
Now put the chashni (syrup) aside.
After this, add water to another pan and boil the ginger for 20 minutes. When the ginger boils well, remove it and put the ginger in a sugar syrup pan.
Now mix cardamom powder well and add lemon, orange juice to it.
After doing this, cook ginger with sugar syrup for a while and then after it cools down, put it in a glass grill.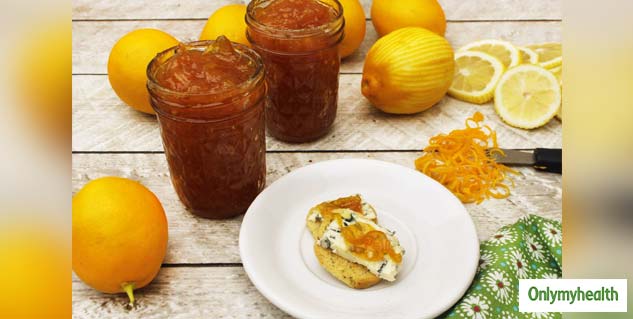 Health benefits of ginger marmalade
Do you know that ginger is among the most delicious and healthiest spices on the planet? It's loaded with bioactive compounds and nutrients that have powerful benefits for your brain and body. Consumption of ginger marmalade is generally considered appropriate in the winter season. Because of the warm effect of ginger, it is beneficial for you only after a limited intake.
Eating ginger marmalade helps to cure the most common cough problem in winter. Consumption of it does not cause phlegm and also helps to cure a sore throat.
Ginger marmalade is also considered very useful in treating constipation, indigestion, gas or nausea.
If you are feeling bloated (also known as stomach heaviness), then you should consume ginger marmalade.
Apart from this, ginger marmalade is beneficial in relieving all the pain caused by periods in the stomach or joint pain due to cold.
Read more in Healthy Diet