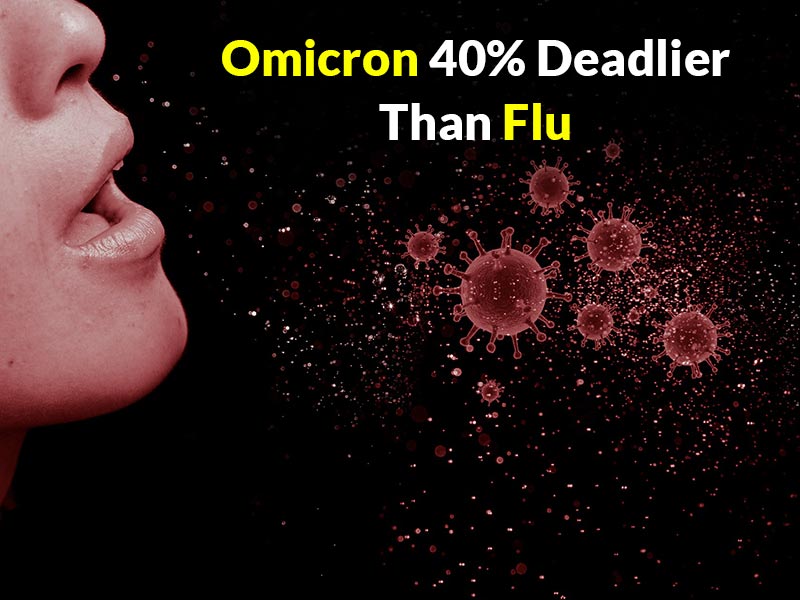 The Omicron strain of the novel coronavirus was first detected in South Africa in November last year. It was swiftly classified as a variant of concern (VOC) by the World Health Organisation (WHO) the same month. This COVID strain is highly transmissible and quickly spread across the world. In India, it brought in the third wave of COVID-19. Although highly transmissible, Omicron was labelled 'milder' than previous COVID variants, especially the highly virulent Delta. However, this might not be enough reason to let our guards down. A recent study in Japan showed that this strain of SARS-CoV-2 (novel coronavirus) is 40% more lethal than seasonal flu.
About The Study
The study was undertaken by researchers in Japan who advise the country's health minister, Bloomberg reported. Here is what they found: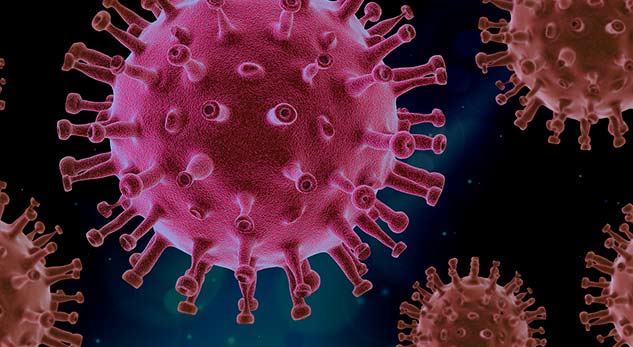 (Photo Credit: Pixabay)
The case fatality rate due to Omicron in Japan since January stood at 0.13%, the researchers analysed.
It is much lower than the 4.25% case fatality rate recorded earlier in the pandemic.
However, it is 40% higher than the case fatality rate of seasonal flu, which stands between 0.006% and 0.09%.
This study clearly shows that downplaying Omicron and dismissing it by comparing it to seasonal flu can be dangerous. Mild or not, it affects different persons differently. It might not harm a fully vaccinated healthy individual who undertakes all necessary precautions. However, it can be deadly for the unvaccinated who ignore COVID-appropriate norms.
Also read: 19L Indian Children Lost A Parent Or Caregiver To COVID: Lancet Study
What This Study Shows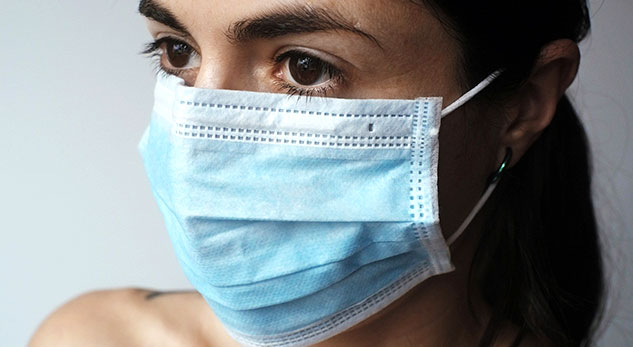 (Photo Credit: Pixabay)
Firstly, it clearly shows that Omicron is capable of much harm.
It also underscores the possible risk of lifting COVID curbs too soon.
The potential risks of this variant should not be underestimated, this study shows.
Although it shouldn't be a source of panic, COVID norms must be followed as long as we live amid a pandemic. Hence:
Wear a mask: Whenever you go out, wear a well-fitted mask. It protects you from getting infected and prevents you from spreading the virus to others.
Social distancing: Practise social distancing whenever you go out.
Hand hygiene: For preventing COVID spread, taking care of hand hygiene is crucial. Hence, wash your hands several times a day with good soap. Also, use a sanitiser whenever needed.
Vaccine: Vaccination is instrumental in reining the COVID pandemic. Hence, get fully vaccinated. Also, get the booster shot if eligible.
Researchers at the Indian Institute of Technology (IIT), Kanpur, have predicted that another COVID wave, India's fourth, might hit the country in June-July. It isn't a cause of panic. However, it can be taken as a cautionary cue to keep our guards up to stop COVID from spreading. India stands second in terms of the number of COVID cases recorded worldwide. More than 514,000 Indians have died of the disease. Hence, we must take all the appropriate measures to stop the virus from spreading and causing any further destruction. Thus, mask up, practice social distancing, take care of hand hygiene, and get vaccinated to protect yourself and others from this deadly virus.
Photo Credit: Pixabay