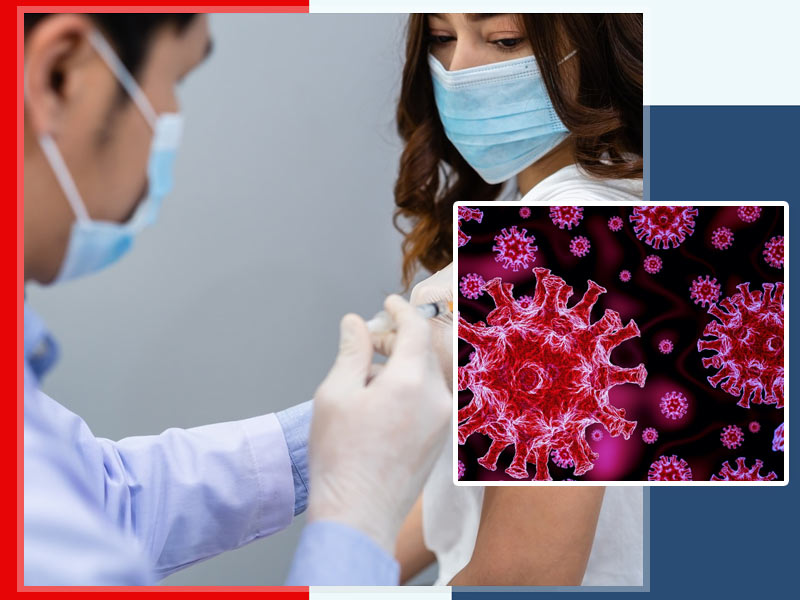 Omicron variant of COVID-19 is spreading at a rapid rate and it is being said to be more transmissible than any other variant. Looking at this problem, most of the countries including India are thinking of giving booster dose to the public in order to lower the risk of the virus. Even though some countries have started their third dose of vaccination, some studies have claimed that the gap between second and third dose should be of almost 6-8 months. According to a recent study conducted by King George Medical University, Lucknow, booster dose needs to be given at a gap of 8-10 months. Let us see findings of this study and the reasons for gap between second and booster dose of COVID-19.
COVID-19 Booster Dose
For those who do not know, booster dose in the third dose of vaccination that is in process to prevent omicron variant COVID-19 from severe fatalities. After WHO has said that two dose of vaccination that has been given to a majority of people will not be effective to prevent Omicron Infection. Hence third dose of vaccination process has started in many countries as this booster dose can lower down the risk of severity from Omicron variant corona virus.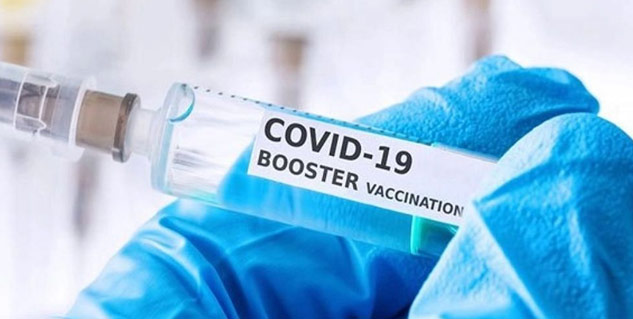 Booster Dose Study by KGMU
The study conducted by blood and transfusion medicine department of King George Medical University suggests that anti-bodies generated from vaccination start depleting after a span of 3-6 months. The study says that on an average, after the course of vaccination of second dose, the antibodies drop by almost 50% in 6 months. Hence the need of booster dose in only after that.
The study conducted by KGMU under vice chancellor showed that antibodies dropped at a low of 80% in a span of 8-10 months and that is when people need booster dose the most. If the person has had vaccination in early phase of vaccination drive, then he may be eligible for booster dose according to the study.
Also Read- Can Two People Quarantine Together If Both Are COVID Positive? Find Out
According to the study conducted on 500 people, it was evident that 1 out of every 4 people lost their immunity created by vaccination after 8 months or so. Hence the possibility or vulnerability of omicron virus could increase to those people. Hence the decision to give a third dose to people who have been fully vaccinated eight months or prior to that is correct.
Who Should Get Booster Dose of COVID Vaccination?
According to Professor Tulika Chandra, head of transfusion medicine in KGMU, people that have completed their vaccination between course of January and April should get booster jab soon. She also emphasised that declining trend of vaccine antibodies makes it clear that even fully vaccinated people are vulnerable to this variant of concern, omicron COVID-19.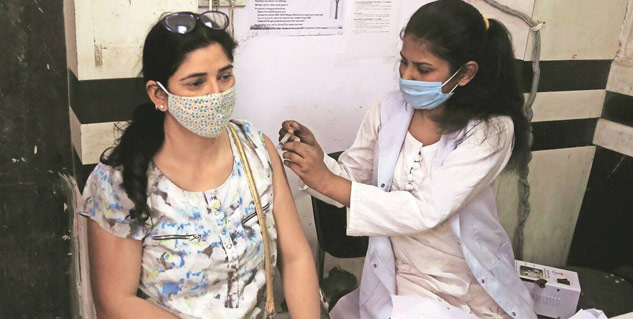 Result of Study on Booster Dose
In the sample size of 500 people, they were divided in 3 groups. They were tested after one month of completion of vaccination course and had adequate number of antibodies in their blood. In the first lot of 200 people, who had taken vaccination 3-6 months ago, the average level of drop in antibodies was around 42% in the first phase.
Also Read- Home COVID-19 Testing Kits: Know Types, How To Use And Accuracy
In the second group of 200 people, who had completed their vaccination 7 months prior to the test, their antibodies had depleted at an average of 68%. In fact out of them 25 people had lost their antibodies gained from vaccination. In the third batch of 100 people that were tested after 8 months or so no antibodies were left in 25 people and 75 had immunity drop of 84% on average.
This shows the importance of getting booster dose for COVID-19 to prevent Omicron variant of corona virus from infecting you and creating severe complications.
Picture Credits- freepik.com