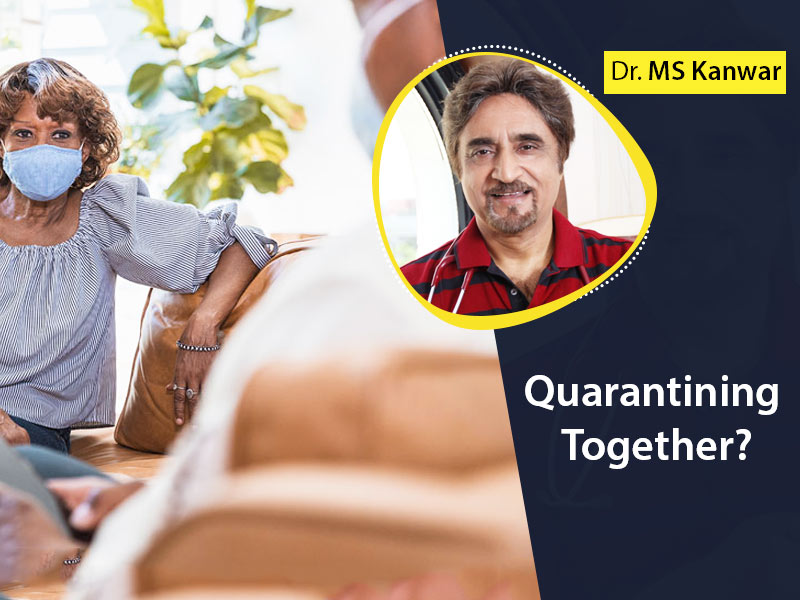 With the rise in cases of different covid-19 variants, we are also seeing families getting infected. This time, it is more chronic, fatal and risky. If a person in the family is tested positive, chances are that others may also have gotten infected. While some may be asymptomatic and some may show mild symptoms, they presume that there is nothing to worry about. Similarly, two people who are positive are living together particularly when there are other family members but is it the right thing to do? Can two people quarantine together? Onlymyhealth conducted an informative live session with Dr MS Kanwar, Sr. Consultant Respiratory Medicine, Critical Care & Sleep Disorders at Apollo Hospital, New Delhi where he explained how safe it is for two covid-positive people to isolate together. This is a must-read for everyone as a lot of us are on the same page. Also, pass the information to others for their betterment.
Can two covid-positive people quarantine together?
While it might sound common to a lot of people, this is something that needs to be addressed. Poor information is the reason behind the current health chaos. People should know whether it is safe or not to isolate themselves together. Dr. MS Kanwar says, "if you both are positive, then you can share the same room. If anyone of you is coughing or sneezing a lot, then it is better that you use a mask if you choose to share the room."
The reason behind this is the viral load.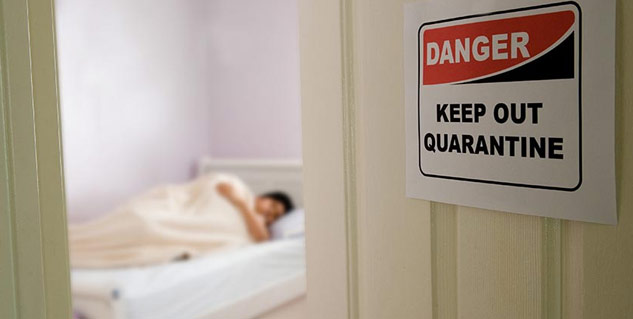 Dr. Kanwar explains that the body doesn't create a barrier after contracting the virus. This means that more viruses can enter the body during your immunocompromised condition. If you happen to come in direct contact with a person having a higher viral load, the virus particles may enter your body. This increases viral load and your condition may become severe.
Also Read: Covid-19 Omicron Now Has Three Sub Variants, Confirms Expert
Healthcare workers Study
There was a study done on healthcare workers as to why they get infected easily and severely. There are some reasons behind that:
Chances of getting infected from covid patients particularly those who serve in covid wards
Repeated exposure to the virus
Healthcare workers who are exposed to coronavirus patients on a daily basis are said to be most susceptible to life-threatening consequences of this infection. This is because repeated exposure increases their viral load over time. They may not know it but the virus has entered into their bodies repeatedly and this leads to higher viral load.
Is it safe for two people to quarantine together?
On the basis of the above-mentioned study, Dr. Kanwar says that the same phenomenon can happen in the case of quarantining together. If two or more covid-positive people are sharing the room or area and one of them is experiencing acute coughing and sneezing, it is better to be careful. The aerosols of the virus may spread in the air and enter the other person's body who has lesser viral load. This way, the health of both the people is put at stake. Besides, the person or caregiver attending to them is also at a higher risk of contracting the infection despite living separately.
Also Read: All Queries Related To Omicron Variant Explained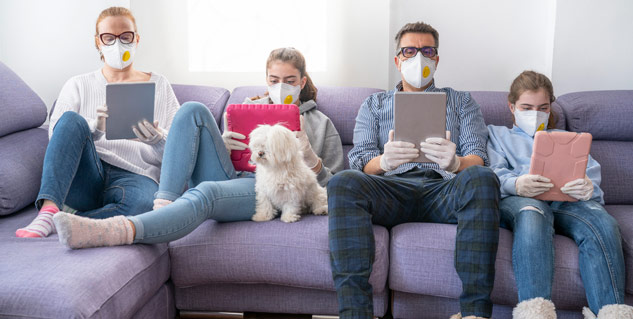 Conclusion
If two people choose to quarantine together, they should follow certain norms. This is especially if one of them is sneezing or coughing a lot. Wearing masks when you are living together helps in preventing your health condition from worsening. This is effective in reducing viral load and allowing speedy recovery.