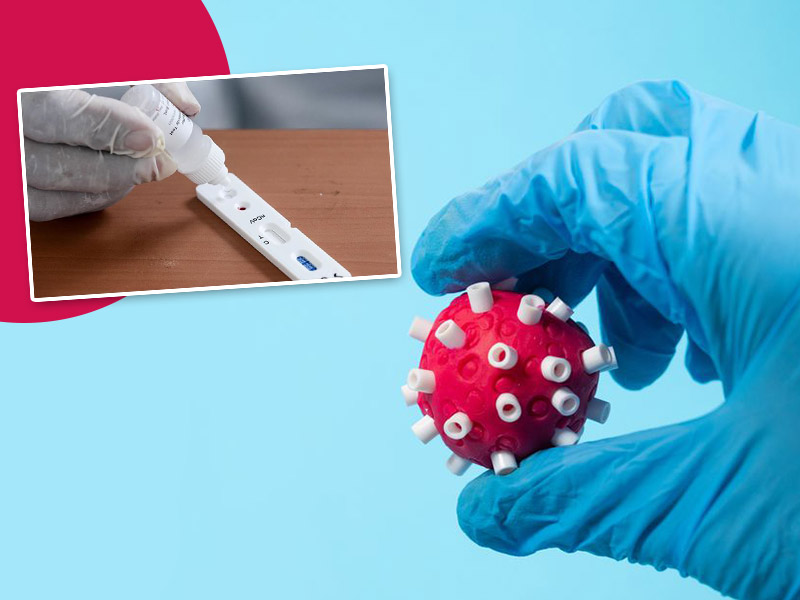 The rise of Omicron cases and COVID-19 in general has also put emphasis on testing. This has come in the limelight of importance of getting tested as symptoms of Omicron are quite different from its previous variants. Also the symptoms of Omicron variant COVID-19 are so general that people may confuse it to be flu infection or some other health issue. The testing has also decreased over past few weeks because of significant decrease in cases. But as the cases are rising again, with omicron coming in, there is urgent need of home testing kits so that people can themselves test themselves.
Home Testing Kits for COVID-19
There are two types of testing kits that are now available for people. One is rapid antigen test that is available widely in market and the other one is saliva based test for COVID-19. Both the test is quite efficient to determine the risk of COVID-19 infection in the body. However accuracy remains a point of concern, but it can more or less give you a brief about omicron variant.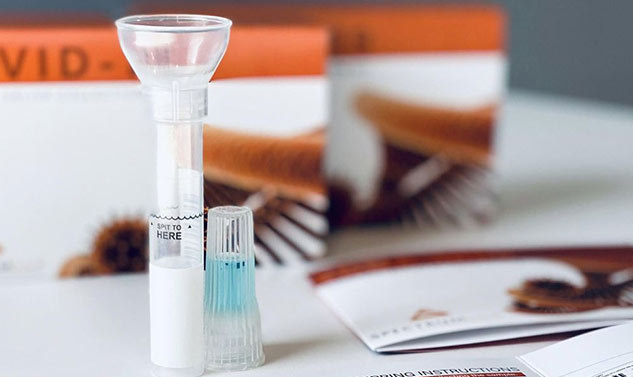 Home based testing kits for corona virus plays a vital role in determining the presence of infection when in the first time. This can roughly confirm that you have corona infection or not. This is a quick testing process which can give almost immediate result to check your infection.
Are Home Testing Kits Accurate?
We spoke to Dr. Sumeet Nigam, General Physician from Sahara Hospital, Lucknow to know about effectiveness of the home testing kits. He said that home testing kits are quite effective when it comes to immediate results and rate of infection. Home testing kits are majorly rapid antigen kits that are available and are present in the market.
You must keep atleast 2 kits with you for emergency purpose or whenever you fall ill. This can help your prevent severity from corona virus. Home testing kits for COVID-19 which is based on saliva can be much more effective because that is how official testing is taking place. It may be possible that person going through that test may become negative in test, so it is recommended to test it once again on a gap of 3-4 days.
Also Read- These Are Top 5 Symptoms Of Omicron COVID Variant, UK Study Reveals
Types of COVID Testing Kits in India
1. Saliva Based COVID-19 Testing Kits
As omicron variant of corona virus spreads over the world, testing has becomes an important point to consider. In the times to come, it would be important to keep a testing kit for COVID virus in homes. Saliva based COVID-19 testing kits have recently emerged as new way to test corona virus at homes. It has been released by Angstrom Biotech which is one of India's diagnostic equipment manufacturing facilities.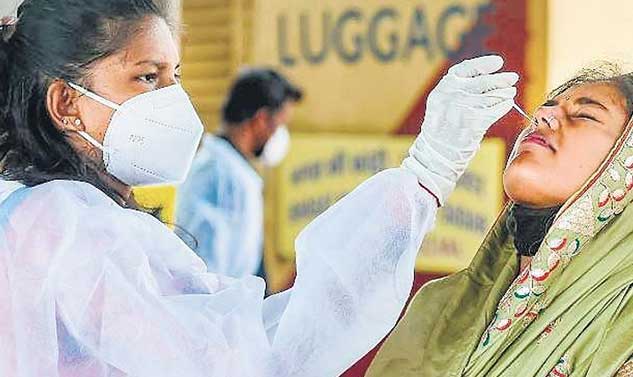 It has gained approval for making testing kits for home by Indian Council of Medical Research, New Delhi. This came into effectiveness and gets certified as a legitimate testing tool for COVID-19. It can detect all types of COVID-19 strains till now including Omicron and Delta variant of Corona virus.
Also Read- Omicron COVID-19: 10 Guidelines By Govt. To Avoid Omicron Infection This Christmas Week
2. Rapid Antigen Test for COVID-19
Rapid antigen test kits that are widely available for use in the market are not as effective as RT-PCR test but it can provide you with a brief rate of infection. In the rapid antigen testing, it is advised to test 2 times in the gap of 3-4 days for confirmation. This test is based on samples of mucus taken from nose and mouth separately. This is a quick way to determine COVID infection and presence of virus in the body. Until more advance and effective home testing methods are available, it should be present in your home.
Picture Credits- pexels.com