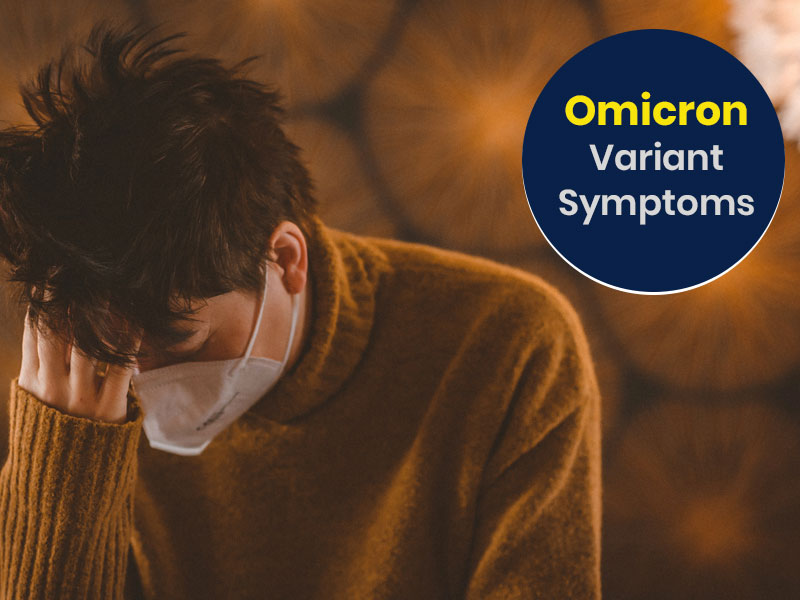 After a brief period of comparative lull, the novel coronavirus is again spreading across the world, this time, steered by Omicron. A new COVID strain, Omicron is a 'variant of concern', as classified by the World Health Organisation. It's said to be highly transmissible and has been shown to evade the immune response generated by various COVID vaccines. Just identified last month, a lot is still not known about it. A piece of information that can be crucial to halt its spread is Omicron symptoms. When one knows the signs associated with Omicron, there is a greater probability that the person might isolate and prevent spreading to others. A recent study conducted in the United Kingdom has done just that: revealing the symptoms experienced when infected with the Omicron COVID variant.
Symptoms Of Omicron Variant Of The Novel Coronavirus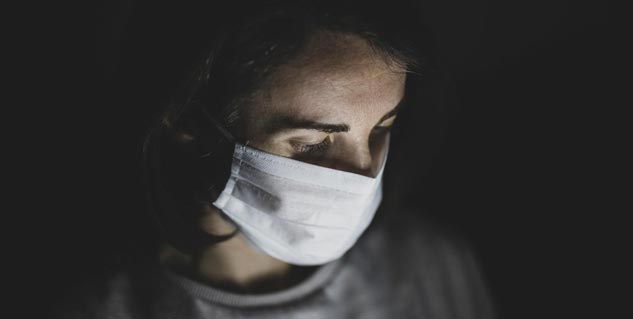 (Photo Credit: Unsplash)
As per the UK study, the symptoms of the omicron variant are predominantly similar to the common cold symptoms. These include:
Sore throat
Runny nose
Sneezing
Headache
Fatigue, which can be mild or severe
This was based on the analysis of cases reported between December 3 and 10 in London. People who got infected with Omicron during this period were told to share the symptoms they experienced to an app under the ZOE Symptom Tracking Study. And regarding why London was chosen for the study is because of the high prevalence of Omicron in this region.
A comparison between the symptoms of Delta and Omicron variants was also made. This was done based on the analysis done of the cases reported between October 3 and 10, when the Delta variant was prevalent, and between December 3 and 10, when a large number of Omicron cases were prevalent. Not much of a difference was seen between the initial symptoms of Delta and Omicron variants.
Professor Tim Spector, who is the lead scientist of this study, said:
The initial Omicron symptoms are similar to that of cold. Hence, if a person experiences a sore throat, runny nose, sneezing, headache, and fatigue, it's better to stay at home as it could be COVID.
Also, a greater number (two to three times) of mild infections are witnessed among people with boosters in Omicron areas as compared to Delta areas, Spector said. However, boosters remain highly effective and "a vital weapon" against COVID, he added.
Common Symptoms Of COVID-19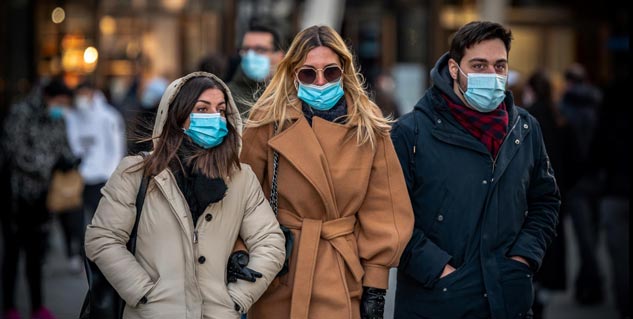 (Photo Credit: Unsplash)
Now that you know the symptoms of the Omicron variant, let us go through the common symptoms of COVID-19 in general. According to the World Health Organisation (WHO), when infected with the novel coronavirus, you will experience the following symptoms, which are the most common:
Fever
Cough
Fatigue
Loss of smell and taste
You might also experience the following less common symptoms while suffering from COVID-19:
Headache
Sore throat
Diarrhoea
Redness or irritation in the eyes
Skin rash
Then comes some serious COVID-19 symptoms:
Pain in the chest
Shortness of breath or difficulty breathing
Confusion
Loss of speech and even mobility
If you experience any of these, it is better to get yourself tested for COVID-19.
Also read: After Pfizer, Moderna's COVID Vaccine Shows Lowered Efficacy Against Omicron: Study
About Omicron
Since being identified in early November, the Omicron variant has spread to over 85 countries.
The first Omicron case was detected in South Africa on November 9.
In less than a month, the WHO classified it as a 'variant of concern'.
It's said to be highly contagious. Many COVID vaccines have shown reduced effectiveness against it.
As many as 89 countries have reported Omicron cases, as per the WHO.
Not only that, it has become the dominant strain in the United States, which is witnessing a huge surge in COVID numbers.
The United Kingdom, where the study was undertaken, is witnessing what can be called its largest surge of COVID cases. Record number of daily cases are being reported. Not only that, it has already recorded over 10,000 cases of Omicron. Experts say it might become the dominant strain in the country by Christmas and cases might spike by New Year, several media houses reported.
Photo Credit: Unsplash