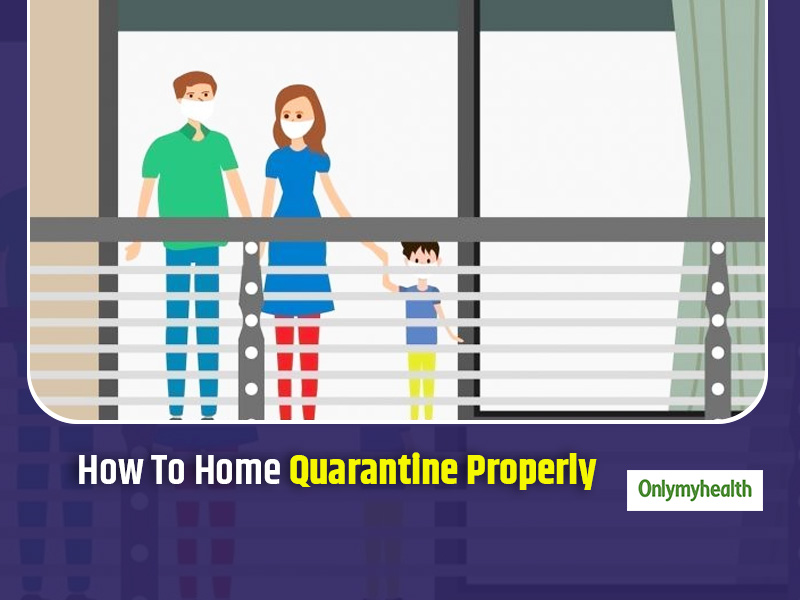 The new COVID-19 virus has created the need for emergency health structures across the world; most people who have fallen sick with COVID-19 have experienced mild to moderate symptoms and have successfully recovered without special treatment. The need of the hour is to understand the need of quarantine to keep others safe from the virus too.
WHY SELF-QUARANTINE IS A MUST?
It is understood that the virus that causes COVID-19 is mainly transmitted through droplets generated when an infected person coughs, sneezes, or exhales. These droplets drop to the floor and surfaces. It is easy to get affected by the virus, if coming in close contact with anyone infected, or by touching a contaminated surface. The goal of the self-quarantine is to prevent transmission, and it means to live separately in a room, and not roam around in the whole house. During self-quarantine, you monitor yourself for symptoms. Some of the most common symptoms include:
Fever with chills
Sore throat with itching
Headache
Shortness of breath/ difficulty in breathing
Muscle aches/ body pain
Loss of taste or smell
Chest pain
Rashes
Nausea
Vomiting and diarrhoea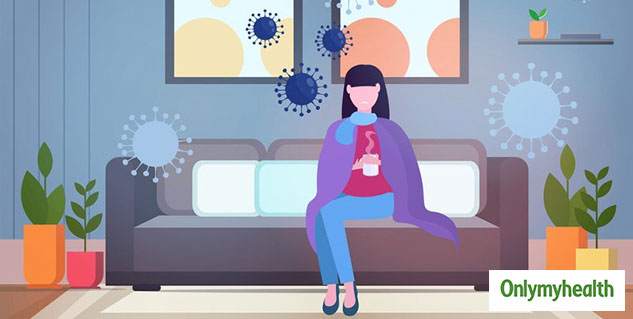 Also Read: Work From Home To Become The New Normal? Here's What This Psychiatrist Has To Say On Work-Life Balance
However, if you have tested positive for COVID-19, your healthcare provider may advise you to isolate yourself in the confinement of your home. Home-based quarantine services have been initiated, taking into consideration the increase & decline in severe cases and hospital admissions. Follow these do's and don'ts to not only help prevent the spread of the infection but also to aid in your quick recovery.
DO's
Stay home, do not step out even if you are asymptomatic (have none of the above symptoms)
Isolate yourself from other members at home, especially the elderly and those with co-morbid conditions
Use a separate toilet, if possible
Book prior appointments before visiting a doctor
Maintain good hand hygiene
Wear a mask at all times. Prefer using a triple layer masks
Throw or change mask after 8 hours of use, or immediately if soiled.
Cover your cough & sneezes
Clean and disinfect your home at regular intervals
Wash laundry thoroughly in hot water
Discard mask only after disinfecting it with 1% Sodium Hypo-chlorite solution

DONT's
Do not treat yourself
Avoid public areas and transportation
Do not share space with others if possible
Do not let in non-essential visitors
Do not share dishes, utensils, cups, towels or bedding with family members
Don't make random visits to hospitals
Do not exercise or work out outside
Don't end/ break your quarantine without medical clearance
Also Read: Coronavirus Quarantine Fatigue Is Real, Know Tips To Cope With This Condition
As per the directives of your physician, follow these guidelines thoroughly! Remember, doctors and healthcare experts are here to protect you, follow their advice, remain calm and stay positive. To the rest of the city of Mumbai, cooperate with local authorities, follow social distancing norms, wear masks when outdoors and wash or sanitize your hands regularly - we can beat the risk of being infected together!
With inputs from Dr Manjeet Singh Arora, Sr. General Physician, Fortis Hospital, Mulund
Read more articles on Other Diseases