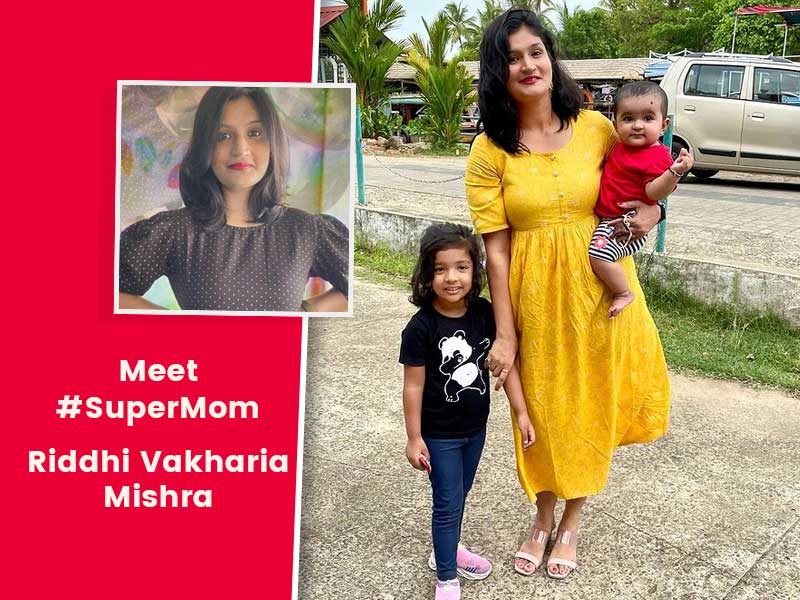 Motherhood is not the same for everyone. For some, it is a cakewalk and for some, it is no less than a herculean task. Journeys are different and so are the experiences. Each mother has something to tell that can help fellow moms to have blissful and enjoyable motherhood. Riddhi Vakharia Mishra who is a mother of two is a mom influencer who gives helpful motherhood mantras that bring peace and joy in motherhood. Under Onlymyhealth's initiative #SuperMom, Riddhi joined in for an exclusive fun chat on motherhood and 'Me' time. Read her take on motherhood in this article.
Motherhood Journey Is Tough
View this post on Instagram
Everyone says that becoming a mother is the best experience for a woman's life and wants you to embrace motherhood but no one prepares a woman for that. The nine months are super fun and enjoyable as everyone around you would be taking care of the mom-to-be but the actual motherhood journey starts after delivery. Once the baby arrives, you get to see the real picture of motherhood that might not be beautiful. A lot of stress, sleeplessness and anxiety go into making a mother. Riddhi admits that it took her several days to connect with her baby after delivery. She shares that a mother is handed the baby and is expected to take care of it right from there.
Also Read: #SuperMom Campaign: Meet Avantika Bahuguna, A New-Age Fit Mom Winning Accolades & Hearts
Pregnancy during Pandemic
View this post on Instagram
It is definitely one of the most crucial times that we are facing. For a mother, being happy and positive is very important. Considering the pandemic chaos that was all around, keeping sane and maintaining a happy pregnancy was a tad a task for Riddhi and her husband who become parents to their second baby during lockdown 2020. However, they managed everything on their own as no one was there with them at that time due to nationwide lockdown. Pregnancy during a pandemic is certainly not easy.
Riddhi had a three-year-old daughter when the pandemic hit. When they told her that she is not supposed to go out and meet her friends, she was not able to understand the whole situation. But kids are more resilient and if you teach them once, they can easily get used to it. In order to keep her connected to her friends and not let stress take over her tiny brain, Riddhi connected her through video calls.
Also Read: #SuperMom: Meet Shubhreet Kaur Who Defines Modern Parenting Setting Example For Future
'Me' Time for Mothers Is Also Important
View this post on Instagram
There are several times when Riddhi felt like this is it and I cannot handle this anymore! After her second delivery which was a c-section, she felt super-stressed and low. She thinks she might have undergone postpartum depression which is normal as she went through a lot both physically, mentally and emotionally. Her mantra to deal with this chaos is 'vent it out'. Talk to someone who you are close to such as your husband, mother, sister or a friend who can listen to you patiently. As you vent out everything, you will feel light and eventually that helps in healing.
Besides, 'me time' is very necessary for a mother especially a new mom to reconnect with herself and gather her mental health. This helps in reviving her maternal strength to provide the best upbringing to the child. Don't take motherhood as a responsibility but enjoy this phase as then only you will be able to build a happy space for your child.
Read More Articles in Tips for Parents